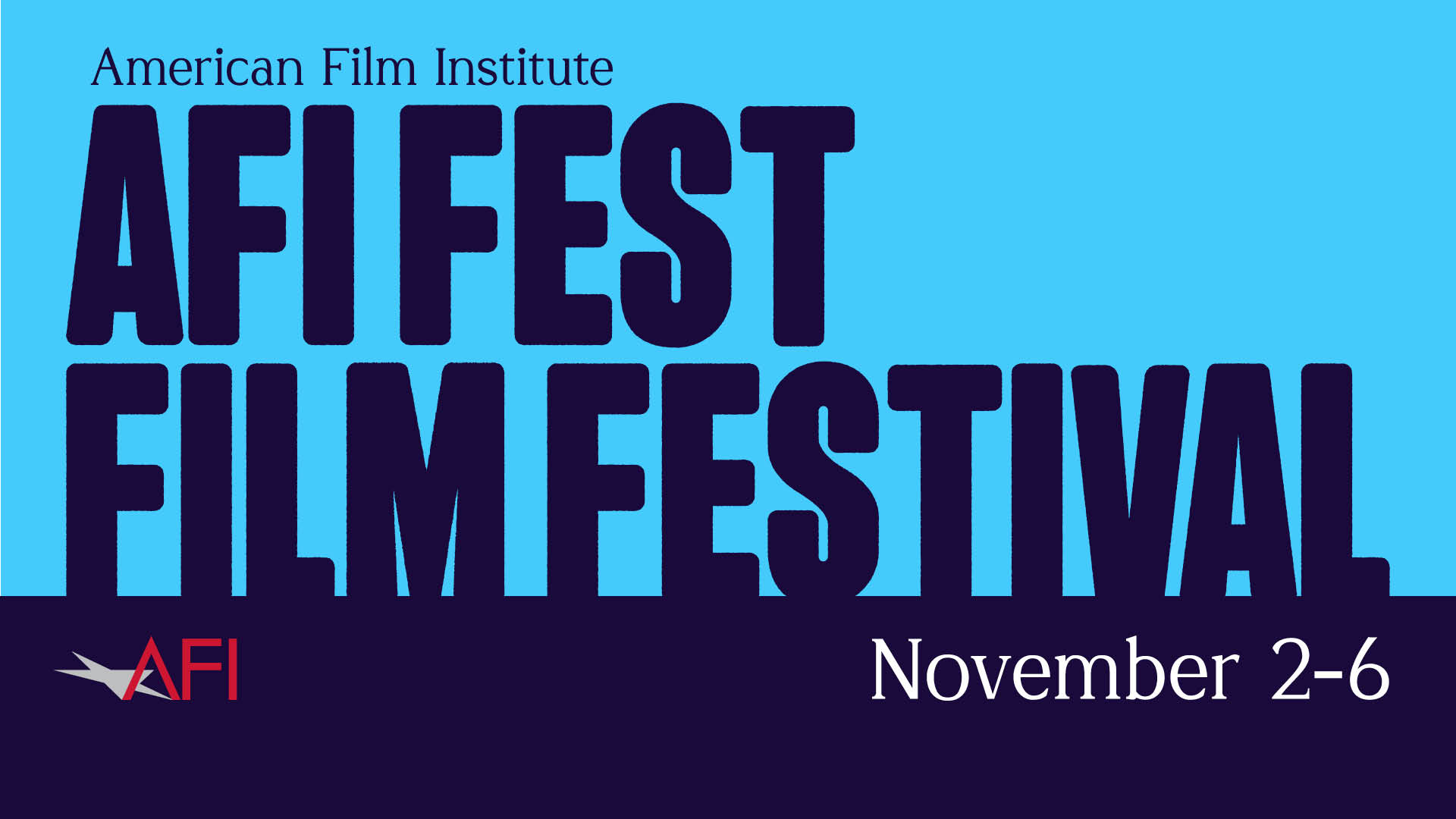 In Other AFI News…
AWARDS, GRANTS, FELLOWSHIPS AND OTHER HONORS
Variety named 10 artisans to watch for 2022, including cinematographer and AFI Alum Todd Banhazl (AFI Class of 2009).
ALL QUIET ON THE WESTERN FRONT, which is produced by AFI Alum Daniel Dreifuss (AFI Class of 2007), has been selected to represent Germany in the Best International Feature Film category at the Oscars®.
AFI Alum Allie Schultz (AFI Class of 2017) is being recognized at the ICG Emerging Cinematographer Awards for her work on a short film titled YOUR MONSTER. Congratulations! https://ecawards.net/honorees/2022/your-monster
Humanitas awarded the 2022 The Carol Mendelsohn College Drama Fellowship to Screenwriting Alum Hayley Tibbenham (AFI Class of 2022) for her script "Songs Without Words."
DEVELOPMENT
Cinépolis has partnered once more with producer Javier González-Rubio of Invicta Films on Hugo Lara's second feature SERENDIPIA from a script written by González-Rubio, Marika Cahn (AFI Class of 2010) and Molo Alcocer (AFI Class of 2013).
Lionsgate is in early talks with actor Jonathan Majors to play Dennis Rodman in 48 HOURS IN VEGAS movie. The project will be overseen by Producing Alum Erin Jones-Wesley (AFI Class of 2020).
Lauren Ludwig's (AFI DWW Class of 2012) untitled half-hour comedy at FX announced that it has cast actors Addie Weyrich, Sydney Kuhne and Sabrina Wu as series leads.
PRODUCTION
COLD COPY, the feature directorial debut of Roxine Helberg (AFI Class of 2011), who also wrote and produced the film, just completed production. The film stars Bel Powley, Tracee Ellis Ross and Jacob Tremblay.
DISTRIBUTION
Lionsgate has acquired the rights to SCRAMBLED, about "a broke, single 34-year-old, fresh off a breakup, who faces down an existential crisis when she decides to freeze her eggs." The film is produced by AFI Alum Jonathan Levine (AFI Class of 2004).
Gravitas Ventures has acquired North American rights to distribute the thriller WHERE ARE YOU directed by Riccardo Spinotti (AFI Class of 2011).
Freestyle Digital Media has acquired North American rights to the Halloween-themed psychological thriller PUMPKINHOLE, directed by Juan Pablo Arias Muñoz from a script co-written by him and Marc Tarczali (both AFI Class of 2019). Cinematography Alum Leo Purman (AFI Class of 2019) also worked on the project.
NEW PROJECTS
Nicolas Cage is set to star in A24's DREAM SCENARIO, which will be produced by AFI Alum Ari Aster (AFI Class of 2010).
Director Henry Selick's first film in 13 years, WENDELL & WILD, which Indiewire describes as an "afro-punk-inspired horror comeback," released its first trailer. AFI Alum Kim Blanchette (AFI Class of 1983) worked as an animator on the eagerly anticipated project.
THE LORD OF THE RINGS: THE RING OF POWER drew over 25 million viewers globally within the initial 24 hours that the TV series' first two episodes were available, according to Amazon. Two of the eight episodes were directed by AFI Alum Charlotte Brändström (AFI Class of 1982) and AFI Alum Shamim Seifzadeh (AFI Class of 2013) worked as a Set Designer on the new series.
AFI Alum Ellen Burstyn (AFI DWW Class of 1974) has signed on to reprise her Oscar®-nominated role as Chris MacNeil in David Gordon Green's upcoming sequel to THE EXORCIST in order to fund a scholarship program at Pace University.
Apple TV+ released the first trailer for RAYMOND & RAY, directed by Rodrigo García (AFI Class of 1986) and starring Ewan McGregor and Ethan Hawke.
People Magazine shared the first exclusive trailer for AMERICAN MURDERER, written and directed by AFI Alum Matthew Gentile (AFI Class of 2015). Cinematographer Kalilah Robinson (AFI Class of 2016), Editor/Score Producer/Post-Production Supervisor/Pre-Visualization Editor Matt Allen (AFI Class of 2017), Editor/Script Editor Christopher Young (AFI Class of 2016), VFX Artist Justin Chandra, (AFI Class of 2012), Assistant Editors April Du (AFI Class of 2018) and Krishna Sanchez (AFI Class of 2020) and Camera Operator Stas Bondarenko (AFI Class of 2016) all worked on the project, which will officially premiere in theaters October 21, followed by a VOD release on October 28. The film will also screen at The Newport Beach International Film Festival on October 15, 2022.
Kino Lorber revealed the first trailer BRAINWASHED: SEX-CAMERA-POWER, which premiered earlier this year at the Sundance Film Festival and was co-produced by Guo Guo (AFI Class of 2020) and Summer Xinlei Yang (AFI Class of 2018). In the film, "award-winning documentarian Menkes argues that shot design is gendered, with 'Brainwashed' seeking to illuminate the patriarchal narrative codes that hide within supposedly "classic" set-ups and camera angles."
THE FABELMANS, which will officially close AFI FEST 2022 on November 6, released its first trailer. The film showcases the work of cinematographer Janusz Kamiński (AFI Class of 1987), editor Sarah Broshar (AFI Class of 2005), Supervising Art Director Andrew Max Cahn (AFI Class of 1992) and Assistant Art Director Katelynn Wheelock (AFI Class of 2010).
Netflix announced a November 23 premiere date for WEDNESDAY, the new Addams family series which AFI Alum Gandja Monteiro (AFI DWW Class of 2018) serves as a director on.
THE WOMAN KING, shot by cinematographer Polly Morgan (AFI Class of 2010), opened strong to $19.1 million over the Sept. 16-18 weekend at the domestic box office. The Hollywood Reporter interviewed industry executives to talk about the significance of the moment and why the film exceeded expectations.
Watch the new stop motion animation film 7LBS 8OZ which was showcased by The New Yorker. The film features the work of cinematographer Ino Yang Popper (AFI Class of 2020) and editor Mengyao Zhang (AFI Class of 2020).
The New York Times reviewed AFI Screenwriting Alum Courtney Stephens' (AFI Class of 2009) documentary TERRA FEMME, which compiles amateur travelogues shot largely by women from the 1920s through the 1950s, and named it a NYT Critic's Pick.
THE VANISHING TRIANGLE, which heads into production later this year, will mark Paper Plane Productions' first original Irish drama series. AFI Faculty member and producer Alon Aranya, as well as Paper Plane Creative Executive Talya Stern (AFI Class of 2019), are both behind the international co-production.
FESTIVAL NEWS
AFI Alum Darren Aronofsky's (AFI Class of 1992) latest film THE WHALE, starring Brendan Fraser and shot by cinematographer Matthew Libatique (AFI Class of 1992), was met with widespread acclaim at the Venice International Film Festival. Aronofsky spent the past 10 years working to get the film made.
Deadline reviewed MONICA out of the Venice Film Festival, which stars Trace Lysette and Patricia Clarkson and is produced by AFI Alum Christina Dow (AFI Class of 2015), calling it "a tender portrait of familial reconnection in difficult circumstances, with terrific performances."
At the Venice Film Festival, TÁR, directed by AFI Alum Todd Field (AFI Class of 1992) and starring Cate Blanchett, earned a six-minute standing ovation, rave reviews and instant Oscar® buzz.
KCET's 23rd Fine Cut Festival of Films broadcast a series of six one-hour episodes on KCET including the AFI Thesis film MAGDALENA showcasing the work of AFI filmmakers – director Michael Lazovsky; producers Pablo Zamorano and Yuky Shen; cinematographer Enrico Silva; editor Joseph King; production designer Tianhao 'Simon' Gao; and story editor Maxwell Dougherty (all AFI Class of 2021).
Variety explored THE LISTENER, Steve Buscemi's fifth feature as a director which screened at the Venice Festival's Giornate degli Autori and was the closing film of Venice Days, praising the "steady framework" of cinematographer Anka Malatynska (AFI Class of 2007).
This November, the 18th Annual MY HERO International Film Festival will take place and submissions are still being accepted, until October 1, for the festival's Special Awards. These awards honor filmmakers who work with themes of activism, peace, family relationships, women in media, ocean conservation and more. The goal is to support those using media to create positive change in the world. The festival is spearheaded by Founder and Co-Director Jeanne Meyers (AFI Class of 1983).
The Venice Film Festival presented writer/director Paul Schrader (AFI Class of 1969) with the Golden Lion Lifetime Achievement Award. Festival Director Alberto Barbera remarked, "It is not an exaggeration to affirm that he is one of the most important American filmmakers of his generation, a director who is deeply influenced by European film and culture, and a stubbornly independent screenwriter who nonetheless knows how to work on commission and confidently move within the Hollywood system."
The Busan International Film Festival will premiere AJOOMMA, written and directed by He Shuming (AFI Class of 2014), in its New Currents section.
NBC News highlighted the LGBTQ+ representation at this year's Venice Film Festival, including the films MONICA, TÁR and THE WHALE – all three of which were created by AFI Alumni.
OTHER NEWS
NPR explored the growth of Latinx representation onscreen, including the eagerly anticipated BLUE BEETLE, which debuts DC's first-ever Latinx superhero and features a script written by AFI Alum Gareth Dunnet Alcocer (AFI Class of 2013).
DOWN HERE, written/directed by Omer Ben Shachar (AFI Class of 2018), shot by Cinematographer by Kai Krause (AFI Class of 2015) and produced by Thomas Hartmann (AFI Class of 2018), was named a Vimeo Staff Pick.
Director Hanna Västinsalo (AFI Class of 2014) will continue to play with sci-fi elements in SPACE HOBOS: HOW TO BUM A RIDE FROM SECTOR B12 TO MODULE C9, following the premiere of her Biennale College Cinema title PALIMPSEST at the Venice Film Festival.
FX renewed the critically acclaimed television show RESERVATION DOGS for Season 3. The series is edited by AFI Alum Varun Viswanath (AFI Class of 2012).