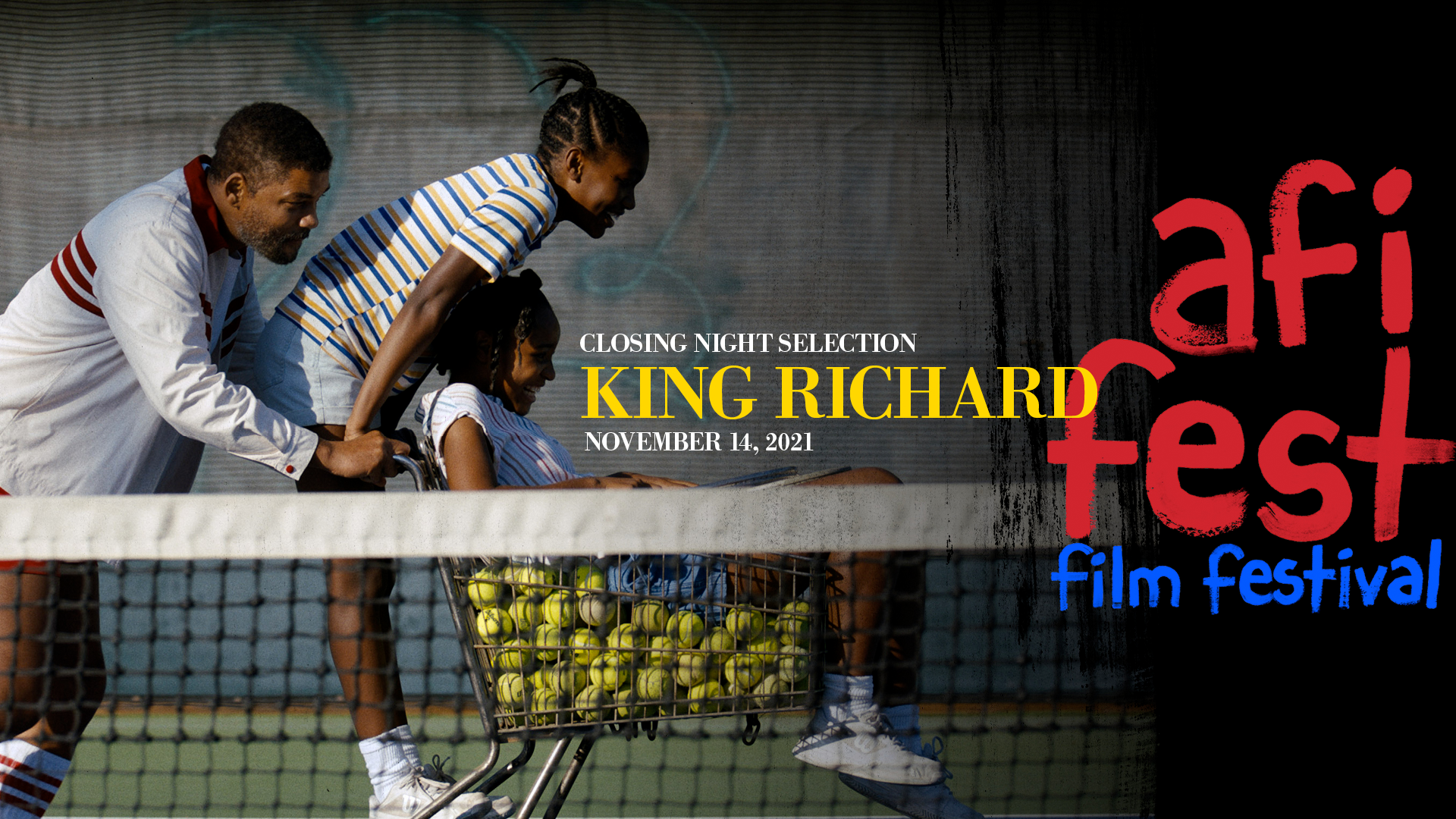 In Other AFI News…
AWARDS, COMPETITIONS, GRANTS AND FELLOWSHIPS
Dennis James Clarke's (AFI Class of 2015) pilot script, SOUL SAMURAI, made the Launch Pad Pilot Competition Top 100. You can learn more about the project here.
AFI Fellow Rafael Diez received the David and Lynn Angell College Comedy Fellowship for his script "Larry Easton Does Not Suck." HUMANITAS created the Fellowship in honor of David and Lynn Angell.
The Sundance Institute is set to honor director Siân Heder (AFI DWW Class of 2005) with a Vanguard Award during a virtual celebration on October 20.
Disney announced that for the first time ever participants in the Disney Directing Program will be given guaranteed slots to direct episodes of some of the studio's biggest shows. Cinematographer and director Stephanie Martin (AFI Conservatory Class of 2002 and AFI DWW Class of 2012) who is part of this year's cohort will direct an episode of THE RESIDENT.
BELFAST, shot by cinematographer and AFI alum Haris Zambarloukos (AFI Class of 1994), won the People's Choice Award at this year's Toronto International Film Festival.
DISTINCTIONS, PRODUCTION DEALS & OTHER MAJOR NEWS
For October, the Criterion Channel is featuring "Stories of Resistance," a retrospective of seven documentaries directed by Arthur Dong (AFI Class of 1984 and TVW Alum, Class of 1991), featuring premieres of digital restorations of several of his films by preservationists at the UCLA Film & Television Archive and IndieCollect. The series, which includes SEWING WOMAN (1982), FORBIDDEN CITY, USA (1989), COMING OUT UNDER FIRE (1994), LICENSED TO KILL (1997), FAMILY FUNDAMENTALS (2002), HOLLYWOOD CHINESE (2007) and THE KILLING FIELDS OF DR. HAING S. NGOR (2015), will stream for six months starting October 4, 2021.
AFI Alum Lesli Linka Glatter (AFI DWW Class of 1982) was elected as the new President of the Directors Guild of America, marking the second time a woman has held the post following director Martha Coolidge.
AFI Alum Randy McKinnon (AFI Class of 2017) was named one of Variety's Screenwriters to Watch. Congratulations!
AFI Faculty and cinematographer Michael Pessah (AFI Class of 2004) was selected to be on the National Film Preservation Board at the Library of Congress. He and Ellen Kuras will serve as the American Society of Cinematographers' (ASC) representatives on the board, which works to ensure the survival, conservation and increased public availability of America's film heritage, including advising the Librarian of Congress on the annual selection of films to the National Film Registry.
NEW PROJECTS
Ethan Hawke and Ewan McGregor boarded the feature film RAYMOND AND RAY, directed by AFI Alum Rodrigo García (AFI Class of 1986).
Todd Haynes' first documentary THE VELVET UNDERGROUND, which was edited by Affonso Gonçalves (AFI Class of 1993), released its first trailer. The film premiered at Cannes, screened at the Telluride Film Festival and is set to debut on Apple TV Plus and in select movie theaters on October 15.
CANDYMAN, directed by Nia DaCosta with cinematography by John Guleserian (AFI Class of 2005), opened with a strong showing of $20.4 million at the box office. The film marks the first time ever a Black female director has debuted a movie in the number one weekend spot at the domestic box office.
Hulu's THE GIRL FROM PLAINVILLE tapped directors, including AFI alumni Liz Hannah (AFI Class of 2009) and Pippa Bianco (AFI DWW Class of 2014), to helm episodes of the new limited series – which was also co-created and co-written by Hannah.
Produced by AFI Senior Manager, Second Year Physical Production Thomas Mahoney (AFI Class of 2008), the new feature film WILD INDIAN was featured as a New York Times' Critics Pick this week.
Four-time Emmy®-winning producer, writer and showrunner Lee Metzger (AFI Class of 2000) recently signed with Verve Talent and Literary Agency. His latest project is "Strawberry Spring" – the first-ever podcast adaptation of a Stephen King short story.
Indiewire profiles STATION ELEVEN, adapted from Emily St. John Mandel's acclaimed 2014 novel and directed by AFI Alum James Podeswa (AFI Class of 1984), which "tells the story of a society ravaged by a mysterious avian flu" and the irony of how it dovetailed with the pandemic.
AFI alum Paul Schrader's (AFI Class of 1969) new feature film MASTER GARDENER added actors Joel Edgerton and Sigourney Weaver to its cast.
RESERVATION DOGS, created by Sterlin Harjo and Taika Waititi and edited by AFI alum Varun Viswanath (AFI Class of 2012), was picked up for a second season by FX.
DISTRIBUTION DEALS
The new feature documentary, THE DEVIL'S DRIVERS, co-written and co-directed by Daniel Carsenty (AFI Class of 2021), was recently picked up for international distribution by Films Boutique.
Omeleto acquired the short film GREEN LUCK, written and directed by AFI alum Emanuele Daga (AFI Class of 2019).
FESTIVAL NEWS
AND TOMORROW WE WILL BE DEAD, based on the true story of the abduction of a Swiss couple by the Taliban in Pakistan and written by Urs Buehler (AFI Class of 1999), opened the 17th Zurich Film Festival that is running September 23 – October 3. The film will be released in Switzerland on October 28.
The Oscar®- nominated film WHO KILLED VINCENT CHIN, co-directed by Christine Choy (AFI DWW Class of 1980) and Renee Tajima-Pena, was recently restored by the Academy and will be screened at the New York Film Festival October 2 and 4 in the Revival section.
Pete Hammond reviewed BELFAST, which premiered at Telluride last month, for Deadline, calling attention to the "beautiful but sunny black-and-white images" shot by cinematographer and AFI alum Haris Zambarloukos (AFI Class of 1994).
OTHER NEWS
Ford's Head of Global Brand Entertainment Alessandro Uzielli (AFI Class of 1992) created the mockumentary JOHN BRONCO RIDES AGAIN, starring Walter Goggins, for the new Bronco that's coming out.