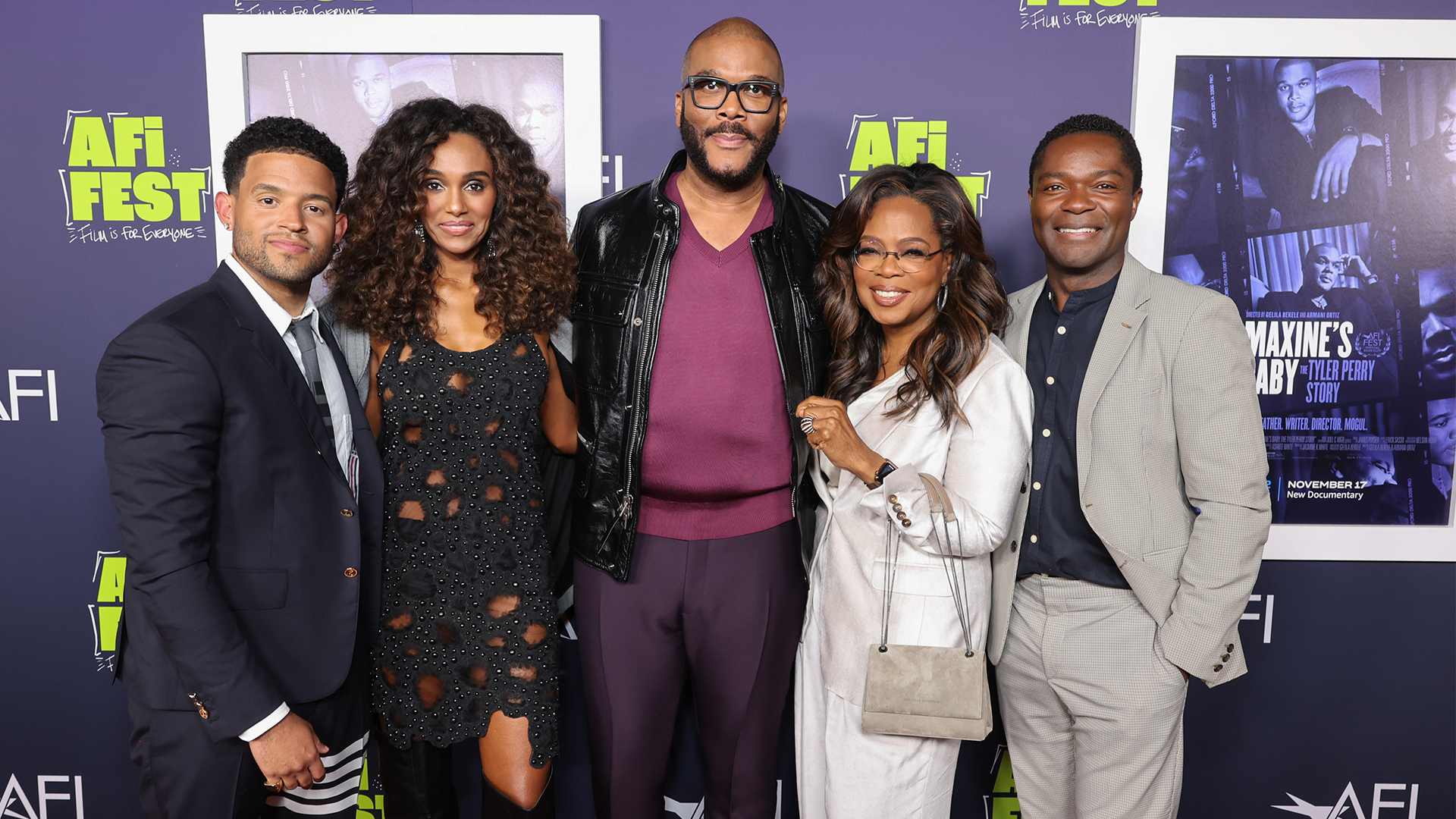 In Other AFI News…
AWARDS, GRANTS, FELLOWSHIPS AND OTHER HONORS
The Cinema Eye Honors announced its official nominees this week, including BEING MARY TYLE MOORE, directed by James Adolphus (AFI Class of 2011); RESTAURANTS AT THE END OF THE WORLD, shot by cinematographer Petr Cikhart (AFI Class of 2012) and STILL: A MICHAEL J. FOX MOVIE, produced by Annetta Marion (AFI DWW Class of 2005).
The 32nd annual Hot Springs Film Festival bestowed the Impact Award on producer and AFI Alum Diane Becker (AFI Class of 2006). Her new documentary KING COAL also screened at the festival this year.
Congratulations to AFI Conservatory Alum Meg Dudley (AFI Class of 2023) for being named a finalist for the prestigious 2023 Sloan Student Prize bestowed by the Alfred P. Sloan Foundation and the Museum of the Moving Image!
The AFI thesis film DOSH was awarded an Honorable Mention at iSAFF (International South Asian Film Festival Canada). The film was directed/co-written by Radha Mehta, co-written by Noorah Al-Eidi, produced by Gabriel Gutierrez, shot by cinematographer Isue Shin, edited by Joseph Murphy, with production design by Sandra Rodriguez (all AFI Class of 2023).
Cinematographer Hannah Platzer (AFI Class of 2023) was honored by the American Society of Cinematographers as this year's Owen Roizman Student Heritage Award winner for her film IM FINSTERN.
AFI Alum and producer Zofia Sablinska (AFI Class of 2023) was presented with the Debra Hill Fellowship by actress Jamie Lee Curtis, who starred in HALLOWEEN – produced by Hill.
SHOOT Magazine announced the lineup of directors for the SHOOT 2023 21st Annual New Directors Showcase, including AFI Alumni Eli Snyder (AFI Class of 2022) and Stacy Gaspard (AFI Class of 2021).
DEVELOPMENT
Shinho Lee (AFI Class of 2004) is attached to write SUNSET PARK for Barunson C&C, a film and TV production subsidiary of Barunson E&A, the Korean company that produced the Oscar®-winning hit PARASITE.
Skydance is developing a movie, with AFI Alum Jonathan Levine (AFI Class of 2004) attached to direct, about John Tuggle, who was given the title "Mr. Irrelevant," the moniker typically given to the last pick in the NFL draft.
MENTORSHIP
The DGA's Women's Steering Committee (WSC) has announced the 2023 class of its WSC Squad Mentorship Program, including Shilpi Roy (AFI DWW Class of 2019). AFI Alumni Amber Sealey (AFI DWW Class of 2019), Tessa Blake (AFI DWW Class of 2014) and Jeremy Podeswa (AFI Class of 1984) are all serving as mentors this year. The WSC Squad Mentorship Program co-chairs include directors Shaz Bennett (AFI DWW Class of 2012) and Valerie Weiss (AFI DWW Class of 2005) and is led by directors including Ashley Eakin (AFI DWW class of 2020) and Marie Jamora (AFI DWW Class of 2020).
DISTRIBUTION
The indie distributor Vertical announced that it has acquired COLD COPY, the feature directorial debut of AFI Alum Roxine Helberg (AFI Class of 2011), for distribution. The film was also edited by Arndt-Wulf Peemöller (AFI Class of 2010).
Magnolia acquired the North American rights to CATCHING FIRE: THE STORY OF ANITA PALLENBERG, produced by AFI Alum Jo Henriquez (AFI Class of 2014).
HIS THREE DAUGHTERS, written and directed by Azazel Jacobs (AFI Class of 2001) and starring Natasha Lyonne, Elizabeth Olsen, and Carrie Coon, was picked up for distribution by Netflix.
Cinema Guild has acquired the North American rights to the newly-restored 4K version of Somai Shinji's 1993 classic MOVING from French sales agent MK2 Films. The restoration was overseen by cinematographer and AFI Alum Toyomichi Kurita (AFI Class of 1981).
NEW PROJECTS
AFI Alum Maxwell Addae (AFI Class of 2018) directed the video section while Sam Chatterjee (AFI Class of 2018) shot the cinematography for the new art exhibit THE HOUSE WAS TOO SMALL: YORUBA SACRED ARTS at the Fowler Museum at UCLA, which opened on October 28.
Director Darren Aronofsky (AFI Class of 1992), whose new film POSTCARD FROM EARTH became the first movie to premiere at the Las Vegas Sphere, said of the experience, "It really is a different medium because of the immersive nature of all the images that you create and how it translates to the viewer."
Zal Batmanglij (AFI Class of 2006) was recently featured in W Magazine, alongside creative collaborator Brit Marling, to discuss their new series A MURDER AT THE END OF THE WORLD.
Picturehouse is set to release AT THE GATES, written and directed by Augustus Meleo Bernstein (AFI Class of 2017), shot by cinematographer Alan Torres (AFI Class of 2017), produced by Jhanvi Motla (AFI Class of 2017) and executive produced by Rodrigo García (AFI Class of 1986), in New York and Los Angeles on November 3.
Director Stan Brooks' (AFI Class of 1979) latest film BAD ROMANCE: THE VICKY WHITE STORY premiered October 21 on Lifetime. Brooks also was featured on Inside Edition to promote his new movie.
LA's iconic Egyptian Theatre is set to reopen on November 9 following an extensive renovation. In celebration of the event, David Fincher's new film THE KILLER will be screened and Netflix will stream a short documentary titled TEMPLE OF FILM: 100 YEARS OF THE EGYPTIAN THEATRE featuring interviews with filmmakers including Autumn Durald Arkapaw (AFI Class of 2009).
AFI Alum Harris Charalambous (AFI Class of 2003) recently colored two feature films that have recently debuted theatrically. THE HILL had a nationwide release, and Sony is set to release it internationally with Universal Studios overseeing the DVR release. The documentary MR. JIMMY, centered on a Japanese guitarist who has dedicated his life to honoring rock musician Jimmy Page, is currently playing in limited theaters worldwide.
Sean Durkin's new film THE IRON CLAW, which was shot by cinematographer Mátyás Erdély (AFI Class of 2005), released its first trailer and is set for a theatrical release on December 22.
The first trailer for ORPHAN BLACK: ECHOES was released by AMC. Writer Anayat Fakhraie, who attended the AFI Conservatory, and cinematographer Kristin Fieldhouse (AFI Class of 2013) both worked on the sci-fi series.
THE LONG HAUL OF A.I. BEZZERIDES, a feature documentary directed and produced by Fay Lellios (AFI Class of 1998) that is centered on the great proletariat writer, will screen at the AFI Silver Theatre and Cultural Center on November 19, along with KISS ME DEADLY, with an intro by the film's producer George Pelecanos. The film also features the work of cinematographer Marc Leidy, additional camera operator Matthew Buzzell and Larry Strothe (all AFI Class of 1998.)
Blumhouse, Universal Pictures and Atomic Monster's NIGHT SWIM, directed and co-written by AFI Alum Bryce McGuire (AFI Class of 2013), was featured at Comic Con. McGuire spoke about how he was inspired by JAWS – ranked on AFI's list of the Top 100 films of all time.
A24 released the first trailer for THE ZONE OF INTEREST, produced by AFI Alum James Wilson (AFI Class of 1991) and winner of the Cannes Grand Jury Prize.
FILM FESTIVALS
COTTONTAIL, a new film written and directed by AFI Alum Patrick Dickinson (AFI Class of 2012), premiered at the Rome Film Festival on October 26. It also won the BNL BNP Paribas Best First Feature prize which was awarded by a jury chaired by filmmaker Paolo Virzì and formed by French producer and distributor Adeline Fontan Tessaur and playwright and screenwriter Abi Morgan.
At Beyond Fest, Todd Field (AFI Class of 1992) filmed a tribute honoring legendary director Roger Corman – whom he collaborated with several times early in his career, celebrating his "amazing, unparalleled impact on so many in the industry."
OTHER NEWS
The finance, production and film sales company EST N8 has appointed AFI Producing Alum Tata Chen (AFI Class of 2023) as its sales and distribution manager. She will expand the co-development and co-producing business and unveil new titles at the ACFM market that accompanies next week's Busan International Film Festival.
Lionsgate Creative Executive Erin Jones-Wesley (AFI Class of 2020) collaborated with the Entertainment Creative Collaborative Outreach Program in D.C. which aims to bring awareness to key issues and initiatives that will have a positive impact at the national, regional, and local levels.
Matti Leshem (AFI Class of 1990) moderated a panel during Variety's Hollywood & Antisemitism Summit, presented by The Margaret & Daniel Loeb Foundation and Shine a Light.
AFI Alum and Faculty Michael Pessah (AFI Class of 2004), ASC, attended the annual National Film Registry meeting at the Library of Congress in Washington, DC. He serves as an ASC representative, alongside Ellen Kuras, ASC, and was the chair of two study groups. Filmmaker Christopher Nolan presented at the gathering, along with other notable filmmakers, scholars and preservationists.
Style This!, a docuseries that showcases Los Angeles interior designers creating spaces inspired by iconic films, featured production designer Argya Sadan (AFI Class of 2017).