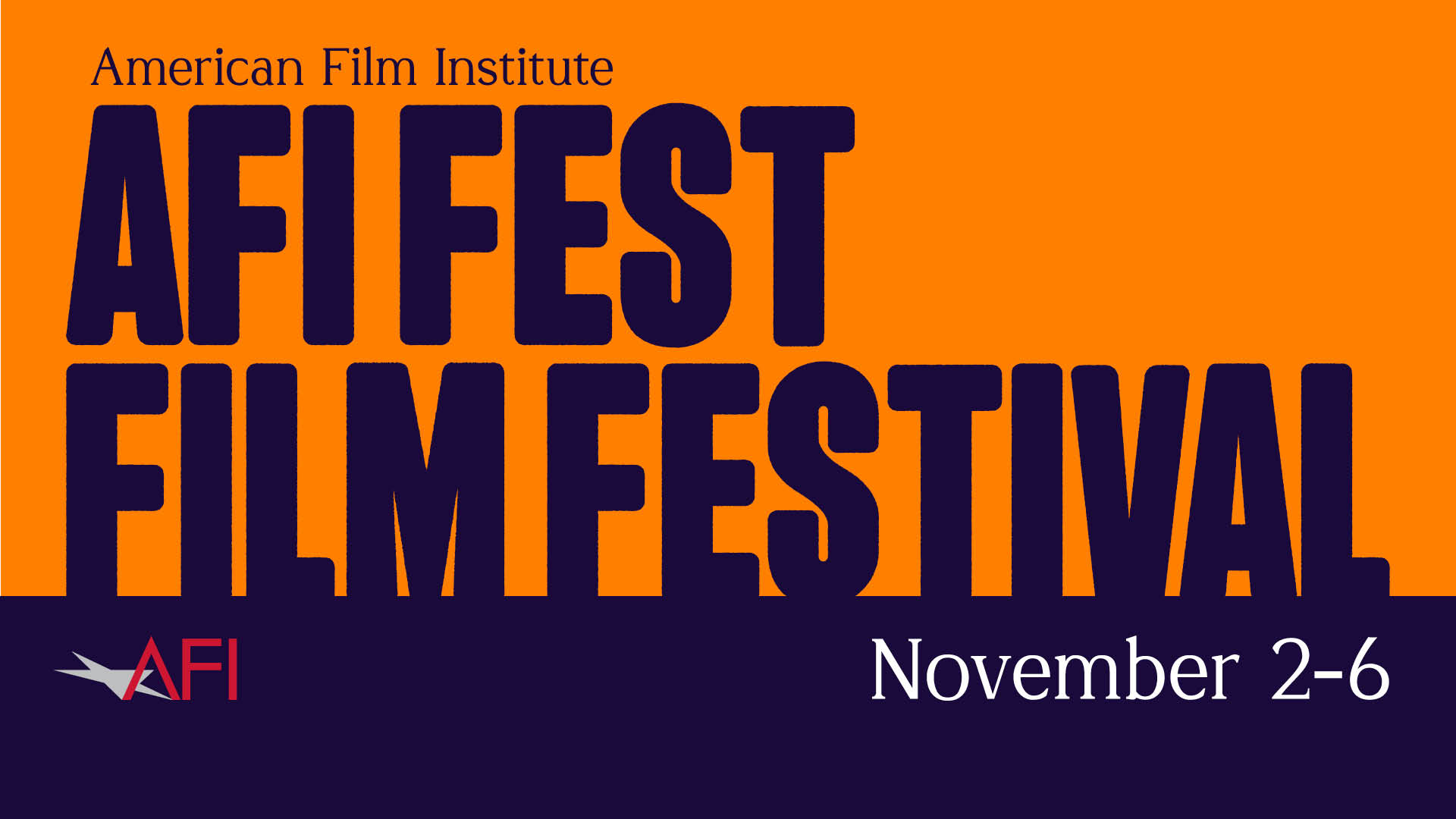 In Other AFI News…
AWARDS, GRANTS, FELLOWSHIPS AND OTHER HONORS
The Critics Choice Association revealed the nominees for their seventh annual Critics Choice Documentary Awards, including Andrea Arnold (AFI Class of 1991) whose film COW was nominated for Best First Documentary Feature. NAVALNY, produced by Diane Becker (AFI Class of 2006), was nominated for several awards, including Best Documentary Feature and Best Political Documentary. Eric Nichols (AFI Class of 2013) also executive produced the short film STRANGER AT THE GATE, which was nominated for Best Short Documentary, while Rick Rosenthal (Class of 1973) executive produced CITIZEN ASHE, which was nominated for Best Sports Documentary.
Sundance announced their 2022 Episodic Lab Fellows, including AFI Screenwriting Alum Gianmarco Giacomelli (AFI Class of 2020).
MY LIFE STOPPED AT 15, directed by Nicole Mejia (AFI Class of 2021) and shot by cinematographer Seth MacMillan (AFI Class of 2021), is screening in competition for Camerimage 2022. AFROLENIN, directed and shot by Dawit Adera (AFI Class of 2021) and MAGDALENA, showcasing the work of AFI filmmakers – director Michael Lazovsky; producers Pablo Zamorano and Yuky Shen; cinematographer Enrico Silva; editor Joseph King; production designer Tianhao 'Simon' Gao; and story editor Maxwell Dougherty (all AFI Class of 2021) – is also in contention.
AFI Alum Raymond Perez (AFI Class of 2019) was named a grand finalist for the STARZ Take the Lead Writers' Intensive.
The NBC TV Writers Program have selected their 2022-23 Writers on the Verge class, including Screenwriting Alum Varta Torossian (AFI Class of 2013).
DEVELOPMENT
Screenwriting Alum Halia Abdel-Meguid (AFI Class of 2018) has been tapped to write and executive produce DEATH NOTE, based on the acclaimed Japanese manga series.
On the heels of being hired to write BLUE BEETLE – which debuts DC's first-ever Latinx superhero, AFI Alum Gareth Dunnet Alcocer (AFI Class of 2013) is on board to script EL MUERTO, starring Grammy Award-winner and mega recording artist Bad Bunny with Jonás Cuarón attached to direct.
Actress Vicky Krieps and actor Dacre Montgomery are set to star in the ghost story WENT UP THE HILL, from a script by Jory Anast (AFI Class of 2016) and Samuel Van Grinsven, who will also direct.
Uzo Aduba will star in Showtime's new adaptation of "All Her Little Secrets," which she is also set to executive produce alongside Deniese Davis (AFI Class of 2012) through her Reform Media Group banner.
LaToya Morgan (AFI Class of 2005) is teaming with NANNY director Nikyatu Jusu for a NIGHT OF THE LIVING DEAD sequel, which will be shopped at the American Film Market.
NATIVES, a docuseries that will "highlight the ground-breaking achievements of Indigenous activists and allies," added actor and activist Mark Ruffalo, as well as AFI Alum Margaret Riley (AFI Class of 1991), as executive producers.
Netflix is developing a feature film adaptation of the popular Black Samurai novels, which will be produced by John Schoenfelder (AFI Class of 2000).
MENTORSHIP
The DGA's Women's Steering Committee announced the 2022 class of its WSC Squad Mentorship Program. Ashley Eakin (AFI DWW Class of 2020) and Jean E. Lee (AFI DWW Class of 2014) have both been selected, while Neema Barnette (AFI DWW Class of 1982), Hanelle Culpepper (AFI DWW Class of 2002) and Maggie Kiley (AFI DWW Class of 2009) will serve as mentors for this year's class.
DISTRIBUTION
Lionsgate has acquired the rights to Leah McKendrick's directorial debut, SCRAMBLED. In mentioning the acquisition last month, we failed to report that the film is also co-produced by AFI Alum Jordan Backhus (AFI Class of 2020).
Momentum Pictures picked up the SXSW thriller SOFT & QUIET, which was written and directed by Beth de Araújo (AFI Class of 2013; AFI DWW Class of 2018) and produced by Saba Zerehi (AFI Class of 2014). The film was also produced by Joshua Beirne-Golden (AFI Class of 2011) and executive produced by Beatriz Sequeira (AFI Class of 2003).
IFC Films has acquired the North American rights to LIFE UPSIDE DOWN, directed by Cecilia Miniucchi (AFI Class of 1984) and starring Bob Odenkirk.
Music Box Films has picked up the North American rights to SXSW road-trip drama THE UNKNOWN COUNTRY, which was edited and produced by AFI Alum Vanara Taing (AFI Class of 2012).
NEW PROJECTS
JILL: LIFE WILL FIND YOU, shot by cinematographer Marco Barberi (AFI Class of 1999) recently premiered at the San Diego International Film Festival.
SOFT & QUIET, written and directed by Beth De Araújo (AFI Class of 2013; AFI DWW Class of 2018), released its first trailer.
Writer A.J. Devlin (AFI Class of 2004) recently appeared on NBC Radio's House of Mystery as part of his promotional tour for "Five Moves of Doom" the third book in his "Hammerhead" Jed pro-wrestler PI mystery-comedy series.
Marvel Studios released a new trailer for BLACK PANTHER 2: WAKANDA FOREVER, which was shot by cinematographer Autumn Durald Arkapaw (AFI Class of 2009).
The National Herald interviewed writer/director Fay Efrosini Lellios (AFI Class of 1998) about her new film HUZUN which has Oscar®-qualified for Live Action Short Film.
TÁR, written and directed by AFI Alum Todd Field (AFI Class of 1992) had a strong opening at the specialty box office, bringing in $160,000 at four theaters nationwide. It was the best limited initial per theater average since EVERYTHING EVERYWHERE ALL AT ONCE debuted with $500,000 in 10 theaters last spring.
FX dropped a new trailer for their new limited series FLEISHMAN IS IN TROUBLE, executive produced by Susannah Grant (AFI Class of 1991). The show premieres November 17 on Hulu.
The Wrap reviewed BRAINWASHED, co-produced by Guo Guo (AFI Class of 2020) and Summer Xinlei Yang (AFI Class of 2018).
In reviewing the film SIGNIFICANT OTHER, the New York Times wrote that its "narrative flourishes make for an exciting outing." The film was edited by David Kashevaroff (AFI Class of 2004) with production design by Priscilla Elliott (AFI Class of 2001).
The Atlantic reviewed DECISION TO LEAVE, shot by cinematographer Ji-yong Kim (AFI Class of 2003), writing that the film, "begs to be rewatched, for the electrifying performances and for every frame [Park Chan-wook] composes."
Netflix released a new trailer for WEDNESDAY, the new Addams family series which AFI Alum Gandja Monteiro (AFI DWW Class of 2018) directed.
The sci-fi dark comedy DEBORAH just released its first trailer. The film marks the first feature of Cinematography Alum Ino Yang Popper (AFI Class of 2020).
OTHER NEWS
The Criterion Channel programmed ADVENTURES IN MOVIEGOING, featuring HEREDITARY and MIDSOMMAR director Ari Aster (AFI Class of 2010) whom they call "one of twenty-first-century horror cinema's most audacious auteurs."
AFI Alum Kendall Anlian (AFI Class of 2011) joined the sales outfit, The Coven, as president of global film and television.