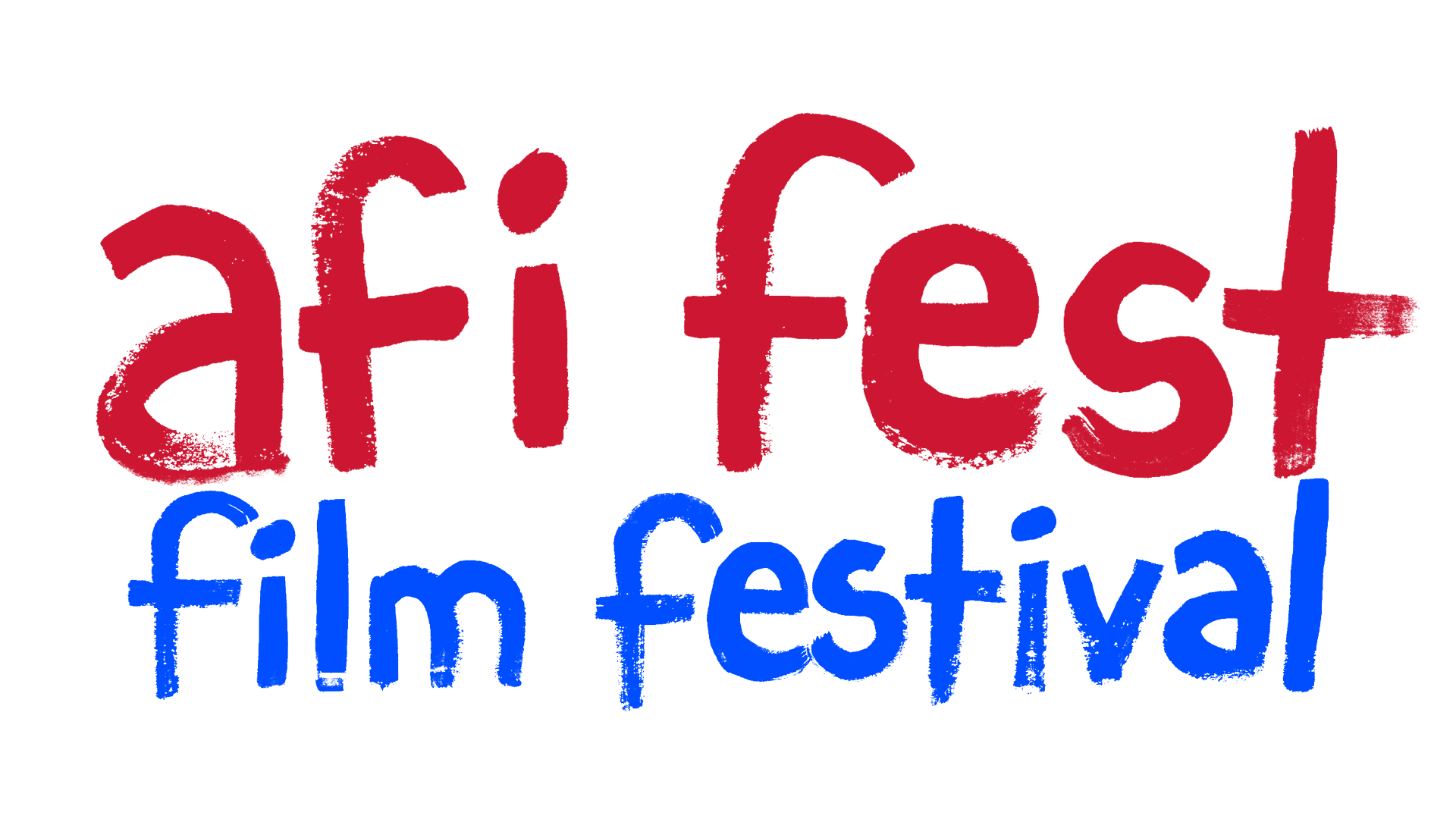 In Other AFI News…
AWARDS, COMPETITIONS, GRANTS AND FELLOWSHIPS
The BAFTA Los Angeles 2021 Newcomers were announced this week, including a plethora of AFI Alumni: Maor Azran (AFI Class of 2018), Blanca Balleste (AFI Class of 2020), Camilla Bartoli (AFI Class of 2020), Lola Blanche (AFI Class of 2020), Omer Ben-Shachar (AFI Class of 2018), Jorge Gonzalez Camarena (AFI Class of 2020), Oli Cohen (AFI Class of 2021), Ashish Dawar (AFI Class of 2017), Guo Guo (AFI Class of 2020), Zane Kalnina (AFI Class of 2020); Kyung Sok Kim (AFI Class of 2019), Jo Jo Lam (AFI Class of 2020), Saulius Lukosevicius (AFI Class of 2020), Carlo Canlas Mendoza (AFI Class of 2018), Muriel Naim (AFI Class of 2017), Alessandro Pederzoli (AFI Class of 2019), Lucia Rinaldi (AFI Class of 2019), Andras Roder (AFI Class of 2019), Peier Shen (AFI Class of 2019), Akanksha Shyam (AFI Class of 2021), Nikolay Sysuev (AFI Class of 2020), Nicole Vanden Broeck (AFI Class of 2019), Roi Vissel (AFI Class of 2017), Pip White (AFI Class of 2020), Shi Min Yong (AFI Class of 2020) and Yiming Zhao (AFI Class of 2020). https://www.bafta.org/los-angeles/events-initiatives/supporting-talent/2021-newcomers
Kevin Hart's Laugh Out Loud and the Sundance Institute have selected three screenwriters, including recent AFI Class of 2020 graduate Wilandrea Blair (AFI Class of 2020), for the inaugural Women Write Now Screenwriting Fellowship. The participants were selected from among 672 submissions and will have their projects developed and produced by LOL Studios, as part of a new partnership between Laugh Out Loud and NBCUniversal.
AFI Alum Neil Ferron (AFI Class of 2020) was awarded the Slamdance 2021 screenplay grand prize for his supernatural dark comedy "Fishmonger."
The Sundance Institute announced the 10 fellows for its inaugural Producers Intensive, including Beverley Gordon (AFI Class of 2004). Producer and AFI Alum Mel Jones (AFI Class of 2010) will also serve as an advisor for this year's program.
AFI Directing Workshop for Women Alum Philiane Phang (DWW 2015) was named a runner-up for the ARRAY + Google Feature Film Grant and will receive $5,000 to continue developing her project.
DISTINCTIONS, PRODUCTION DEALS & OTHER MAJOR NEWS
DRUNKEN BIRDS was selected as Canada's entry for the Best International Film Academy Award®. The film was directed by Ivan Grbovic with cinematography by Sara Mishara (both AFI Class of 2002), who also cowrote the picture together.
NEW PROJECTS
Maggie Gyllenhaal's directorial debut, THE LOST DAUGHTER, released its first trailer. The film was edited by AFI Alum Affonso Gonçalves (AFI Class of 1993).
THE VELVET UNDERGROUND, directed by independent auteur Todd Haynes and edited by AFI Alum Affonso Gonçalves (AFI Class of 1993), premiered in theaters and on Apple TV+ today.
Kate Winslet, Marion Cotillard, Jude Law, Andrea Riseborough and Josh O'Connor have all signed onto to star in LEE, written and executive produced by AFI Alum Liz Hannah (AFI Class of 2009), about the wartime experiences of Lee Miller who traded a career as a Vogue cover model and muse to artists like Man Ray for a dangerous career as a WWII photographer.
Ed Harris and Amy Madigan signed on to star in director Lou Howe's (AFI Class of 2010) new film SCHOOL FOR THE BLIND, which is based on Dennis McFarland's critically acclaimed 1995 novel.
Apple TV+ released a new trailer for THE SHRINK NEXT DOOR, directed by Michael Showalter with cinematography by AFI Alum Michelle Lawler (AFI Class of 2012). The series, which stars Will Ferrell, Paul Rudd, Kathryn Hahn and Casey Wilson, is set to premiere on November 12.
Paramount Players has enlisted Unjoo Moon (AFI Class of 1998) to direct FRANKLY IN LOVE, based on David Yoon's acclaimed Young Adult novel.
Abbie Cornish and Laz Alonso have signed on to star in DETAINED, directed and co-written by Felipe Mucci (AFI Class of 2014). Producer Ryan Scaringe (AFI Class of 2017), cinematographer Dennis Zanatta (AFI Class of 2015), production designer Daniela Medeiros (AFI Class of 2015) and editor Marc Sedaka (AFI Class of 2018) are all graduates of the AFI Conservatory.
Crime thriller BREAKWATER, written and directed by James Rowe (AFI Class of 1998), produced by AFI Faculty Dana Lustig (AFI Class of 1988) and shot by Kai Krause (AFI Class of 2015), has started production in North Carolina. Congrats!
AFI Alum Paul Schrader (AFI Class of 1969), who received a Life Achievement Award at the Zurich Film Festival last week, discussed his recent film THE CARD COUNTER and his upcoming film MASTER GARDENER, which will start filming in February and is set to star Joel Edgerton and Sigourney Weaver.
Screenwriter Mattson Tomlin (AFI Class of 2014) has been tapped to pen an adaptation of BRZRKR, a comic created and written by Keanu Reeves and Matt Kindt and drawn by Ron Garney, which is set to star Reeves himself.
Producing Alum Oded Turgeman (AFI Class of 2007) is developing HAWKMASTER, an animated fantasy drama, with director Mark Andrews and Andrew Gordon.
The pilot REMEMBER, directed by Tari Wariebi (AFI Class of 2020) and produced by Gem Little (AFI Class of 2021), has headed into pre-production, after receiving a WarnerMedia OneFifty grant. The project will also be shot by cinematographer Veronica Bouza (AFI Class of 2020).
FESTIVAL NEWS
BIG NIGHT!, shot by Carlo Canlas Mendoza (AFI Class of 2018), will have its world premiere at the 2021 Tallinn Black Nights Film Festival in the main competition. Watch the trailer here.
In honor of Hispanic Heritage Month which took place September 15-October 15, On the Red Carpet and the Los Angeles Latino International Film Festival are spotlighting seven different Latinx directors, including director Javier Colon Rios (AFI Class of 2007). Click here to watch the featured short films.
OTHER NEWS
Lexus and Elle Magazine joined forces for a new initiative called The Spark, seeking to champion work by work of female and non-binary identifying filmmakers. They recently profiled Tiffany Frances (AFI DWW Class of 2020) who discussed her latest film ANOTHER DAY.
Priscilla "Sally" Mattison (AFI Class of 1986), Counsel to Bernard M. Resnick, Esq., P.C., provided an entertainment lawyer's point of view on "The Role of Lawyers in Promoting Sustainability and Addressing Climate Change: A U.S. Perspective," an online panel hosted by the Rotary Club of Ara Damansara.
Tanya Olson (AFI Class of 2020) was selected to serve on the Board of Directors for the Monterey County Film Commission (MCFC). Congratulations!