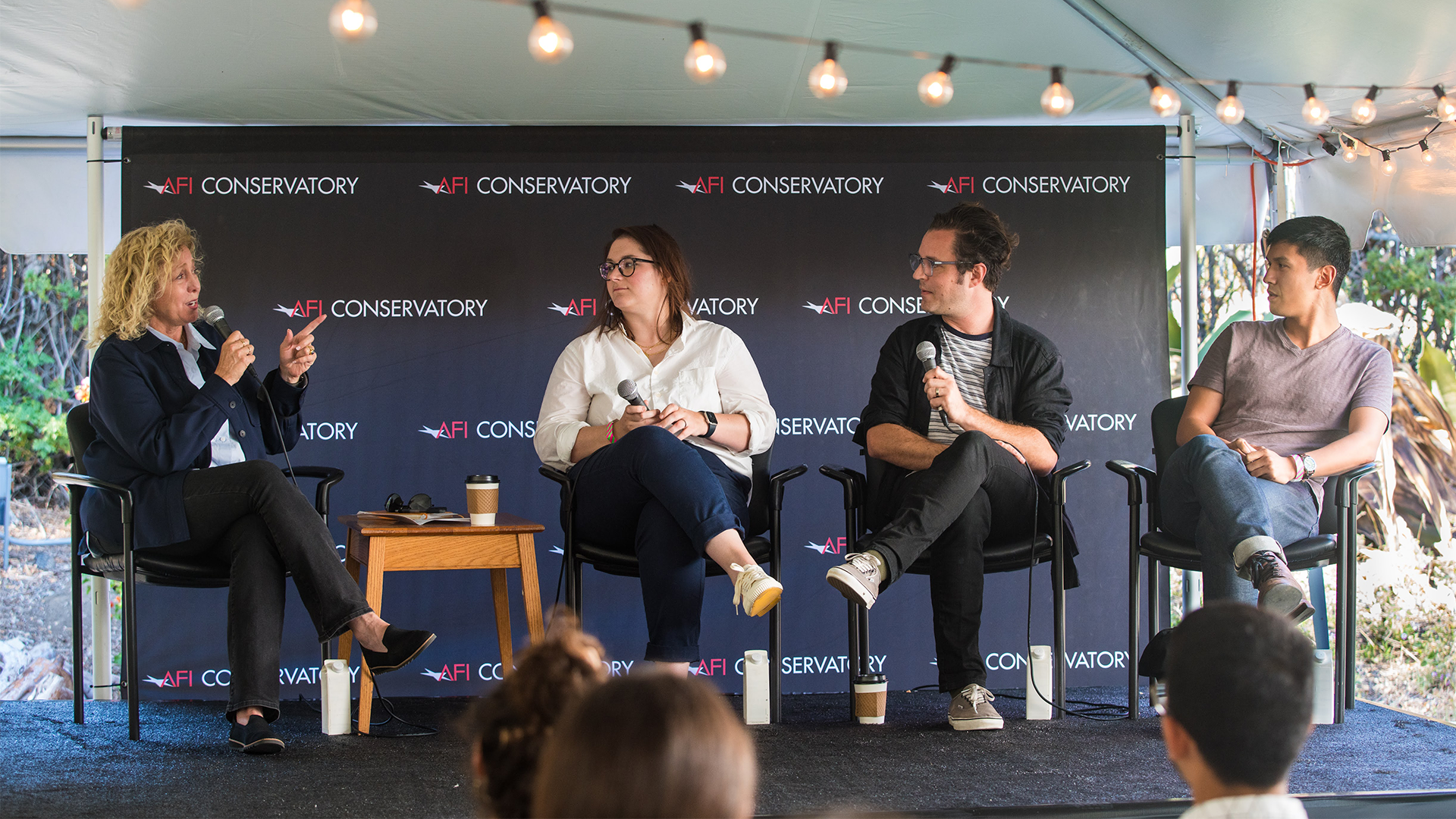 AFI Conservatory Dean Susan Ruskin Named Educator of the Year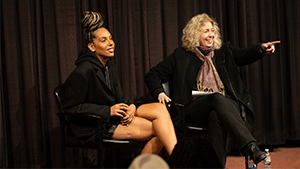 Congratulations to our AFI Conservatory Dean and Executive Vice President of AFI, Susan Ruskin, for being named Entertainment Educator of the Year by Variety! She is an inspiration to the AFI community and her commitment to excellence in the arts and creating national education initiatives continues to set the standard at the Conservatory and for other film schools across the country.
Celebrating AFI Alumni Projects Premiering at Cannes and Tribeca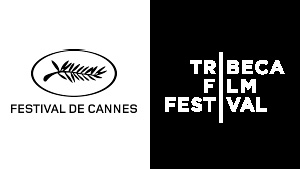 We are proud to announce that many of our remarkable AFI Alumni will have their new films and creative work debut at the 76th Cannes Film Festival which takes place May 16-27 and the 22nd Tribeca Film Festival, which will be held June 7-18. Congratulations to our extraordinary Alums whose innovative and thought-provoking work continues to impress audiences from around the world.
Peabody Awards Honor AFI Alumni Projects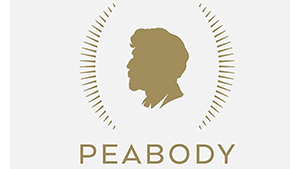 Congratulations to the following AFI Alumni projects who were nominated for the 2023 Peabody Awards this year!
Documentary
THE TERRITORY
Darren Aronofsky (AFI Class of 1992), Executive Producer
GEORGE CARLIN'S AMERICAN DREAM
Trish Govoni (AFI Class of 1998), Additional Cinematography
MISSING IN BROOKS COUNTY
Lisa Molomot (AFI Class of 1998), Co-Director and Producer
Jacob Bricca, ACE (AFI Class of 1998), Editor and Producer
Entertainment
ABBOTT ELEMENTARY
Andrew Thomas (AFI Class of 1994), Camera Operator
ANDOR
John Roesch (AFI Class of 1977), Foley Artist
OUR FLAG MEANS DEATH
Brittany Bradford (AFI Class of 2010), Art Director
Cynthia Pusheck (AFI Class of 1995), Cinematographer
Harshita Reddy (AFI Class of 2017), Assistant Art Director
Katia Nájera Viale (AFI Class of 2018), Assistant Art Director
Randall Wilkins (AFI Class of 1984), Set Designer
Allison Jones (AFI Class of 1981), Casting Director
Catherine Jelski (AFI Class of 1982), Additional Script Supervisor
PACHINKO
Franklin Rho (AFI Class of 2004), Writer/Executive Story Editor
RESERVATION DOGS
Varun Viswanath (AFI Class of 2012), Editor
SEVERANCE
Wei-Ning Yu (AFI Class of 2010), Producer/Writer
Benjamin K. Cox (AFI Class of 2014), Assistant Art Director
THE PATIENT
Moira Morel (AFI Class of 2014), Cinematographer
Daniel A. Valverde (AFI Class of 1988), Editor
Colby Oliver (AFI Class of 2011), Camera Operator
Nich Musco (AFI Class of 2013), Steadicam Operator
Now Available: AFI Thesis Films from the Class of 2020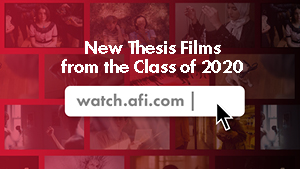 This month, AFI has added new AFI Thesis films from the Class of 2020 to our online catalog that includes a total of 286 titles on Watch.AFI.com. We hope you will watch, enjoy and share these captivating Thesis projects created by our extraordinarily talented filmmakers from the AFI Conservatory.
Honoring AAPI Heritage Month
In honor of Asian American Pacific Islander Heritage Month in May, AFI is sharing 16 titles that celebrate AAPI stories, as well as AAPI artists. From classic films such as PICCADILLY starring pioneer Anna May Wong, to defining contemporary features like THE JOY LUCK CLUB, to more recent fare that explores the Asian diaspora including the groundbreaking series PACHINKO, we take a look at some of the entertaining comedies and compelling dramas that have championed AAPI storytelling throughout cinematic history.
AFI Announces New Cinematography Intensive for Women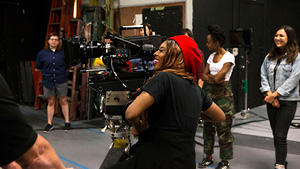 AFI will be hosting the annual Cinematography Intensive for Women (CIW) presented by Panavision on the AFI Campus in Los Angeles from June 22-25, 2023. CIW is a tuition-free, four-day workshop designed for women, nonbinary and historically underrepresented cinematographers who have some on-set experience working in the field and are looking for additional training to help them advance in their education, craft and career. The goal of the program is to provide participants with a toolkit to secure opportunities in the field and first-hand industry insights demonstrating the path to professional career success.
WGA Strike Information Seminar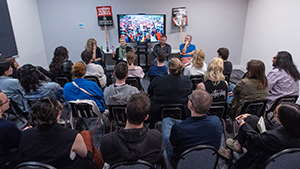 On April 26, AFI hosted an information session for AFI Conservatory Alumni about the ongoing WGA contract negotiations, the possibility of a strike and the potential ramifications involved. Speakers included AFI Conservatory Screenwriting Discipline Head Anna Thomas and screenwriting Faculty members Dawn Prestwich (AFI Class of 1985), Jonathan Fernandez and Stan Chervin. Thank you to all of our Alumni who attended and participated in this important panel.
AFI Alum Jacob Bricca Visits the Conservatory to Talk About "How Documentaries Work"
On March 11 at the Lawrence Herbert Alumni Center, AFI hosted the Los Angeles launch of "How Documentaries Work" — the new book from AFI Alum Jacob Bricca, ACE (AFI Class of 1998). Bricca gave a captivating reading of two chapters from his new release, which breaks down the hidden codes and conventions of documentary films and reveals surprising behind-the-scenes details about how documentaries are constructed.
Meet Fellow AFI Alumni on Backlot!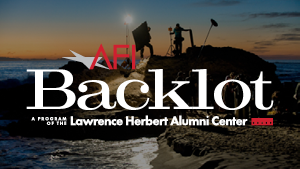 Looking for collaborative partners, creative guidance or to mentor other AFI Alumni in the film and television industry? You can do all of the above on AFI Backlot. Join today!
AFI Emails Available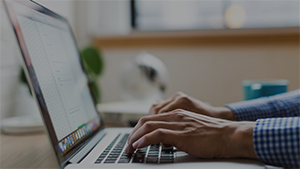 Would you like an AFI email address to make it easier to contact other Alumni? Or are you a recent graduate who requires assistance with your AFI Alumni Account? If so, please feel free to contact Alumni Affairs at AlumniEmailRequest@AFI.com.
In Other AFI News
IN MEMORIAM
We are sad to report that AFI Alum Maria Kelly (AFI Class of 1998) passed away from cancer on April 9, 2023. At the AFI Conservatory she produced four student films and a feature screenplay about the Kwangju uprising, receiving her Producing MFA in 1998. She launched Fifty Tigers Entertainment in 2000 with the idea of developing original scripts for feature films and named her business Fifty Tigers because both she and her husband were born in the Year of the Tiger. In 2006 she produced the film HOUSE UNDER SIEGE (a.k.a. UNDER THE KNIFE) starring Jeremy London, Bret Roberts and Sally Kirkland which was released by MarVista Entertainment in 2009. You can read more about her incredible life and leave remembrances of Maria here.
AWARDS, GRANTS, FELLOWSHIPS AND OTHER HONORS
We're excited to announce that DOWN HERE has won the 2023 Webby Award in the Art & Experimental category. Congratulations to the AFI Alumni behind it – writer/director Omer Ben Shachar (AFI Class of 2018), producer Thomas Hartmann (AFI Class of 2018), cinematographer Kai Krause (AFI Class of 2015) and Al-e McWhorter (AFI Class of 2023).
Alex Simon (AFI Class of 2005) was named one of Austin Film Festival's Top 25 Screenwriters to Watch this year.
DEVELOPMENT
Brian Cox, Kelly Reilly, Brooklynn Prince and Che Tafari will star in LITTLE WING, a new Paramount+ coming-of-age film directed by Dean Israelite (AFI Class of 2008).
Universal Pictures, Atomic Monster and Blumhouse's NIGHT SWIM is set to open theatrically on January 5, 2024. The supernatural thriller, directed and co-written by AFI Alum Bryce McGuire (AFI Class of 2013), is based on the 2014 short film he created with Rod Blackhurst.
DISTRIBUTION
Oscilloscope Films picked up SOMETIMES I THINK ABOUT DYING which premiered at the 2023 Sundance Film Festival. AFI Alum Robert Brecko (AFI Class of 2015) worked as an Art Director on the project.
FESTIVALS
DADDY, the thesis film of AFI Alum Jo Steinhart (AFI Class of 2022) recently screened at the Beverly Hills Film Festival and The Poppy Jasper International Film Festival where it won the Audience Award for Best SoCal Film. It will also screen at the Female Voices Rock Film Festival on May 7.
NEW PROJECTS
AFI Alum Selina Ringel (AFI Class of 2014) and Kaela Crawford's new comedy special 2 MOMS 1 MIC will premiere just in time for Mother's Day, Sunday, May 14, on Amazon Prime. Check out the new trailer.
Ari Aster's (AFI Class of 2010) new film BEAU IS AFRAID, starring Joaquin Phoenix, boasted the biggest indie box office opening of 2023. Cinematographer Pawel Pogorzelski (both AFI Class of 2010) also worked on the feature.
LuckyChap Entertainment dropped the first trailer for Greta Gerwig's BARBIE. AFI Alum Andrew Max Cahn (AFI Class of 1992) served as the Art Director for the feature's LA unit.
THE NIGHT AGENT, shot by cinematographer and AFI Alum François Dagenais (AFI Class of 1995), cracked the top 10 most watched projects on Netflix with 515.57 million hours viewed.
Apple TV+ released the first trailer for LESSONS IN CHEMISTRY, starring Brie Larson and executive produced by Susannah Grant (AFI Class of 1991).
Owen Wilson spoke to Indiewire about his new Bob Ross-inspired feature PAINT, which premieres today and features the work of production designer Todd Jeffery (AFI Class of 2003).
The Ciesla Foundation presented Aviva Kempner's (AFI DWW Class of 2001) latest documentary IMAGINING THE INDIAN: THE FIGHT AGAINST NATIVE AMERICAN MASCOTING at NYC's Quad Cinema – with a move to LA and other markets planned for this month. The film explores "misrepresentation and offensive imagery of native peoples in sports, TV, movies, pop-culture and beyond."
THE POPE'S EXORCIST, starring Russell Crowe and written by AFI Alum Michael Petroni (AFI Class of 1994) and Evan Spiliotopoulos, received great reviews from Deadline.
Indiewire goes behind the scenes of the making of AIR, directed by Ben Affleck and shot by cinematographer and AFI Alum Robert Richardson (AFI Class of 1979).
Showrunner Raelle Tucker (AFI DWW Class of 2003) and stars Auli'i Cravalho and Toni Collette sat down with The Wrap discuss their new series THE POWER, which had an all-female writers' room.
MRS. DAVIS, which premiered at SXSW, is now streaming on Peacock and already receiving rave reviews. Art Directors Shannon Walsh (AFI Class of 2016), Nathan W. Bailey (AFI Class 2010) and Eric Jihwan Jeon (AFI Class 2010), as well as Set Designer Katia Nájera (AFI Class 2018) all worked on the series.
OTHER NEWS
Priscilla J. "Sally" Mattison (AFI Class of 1986), Of Counsel to Bernard M. Resnick, Esq., P.C., served as Lead Facilitator of the "Music Industry and the Law 2023" panel at the American Bar Association Forum on the Entertainment and Sports Industries' Spring CLE and Governing Committee Conference, held in Philadelphia.