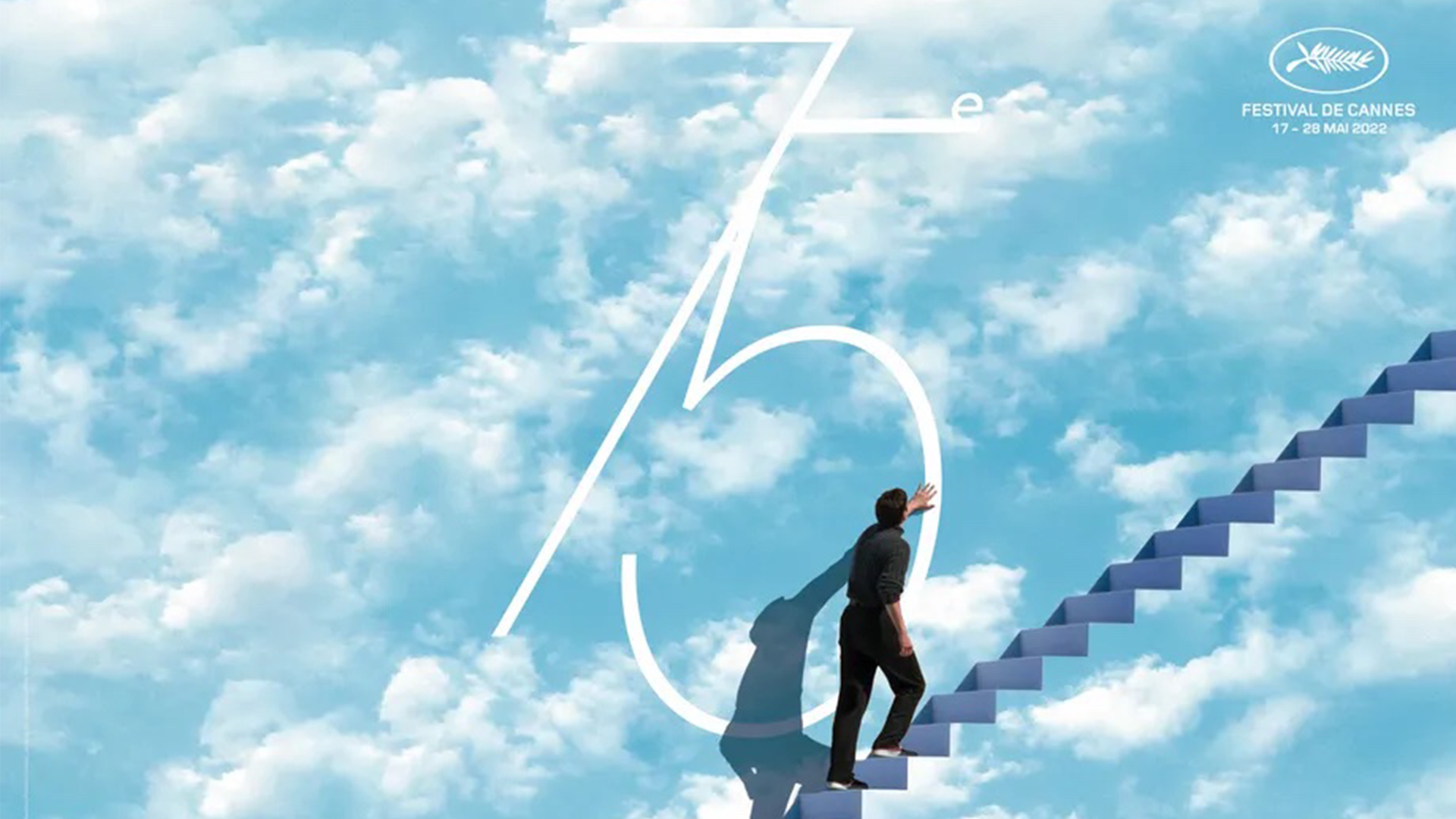 AFI Alumni Projects at the Cannes Film Festival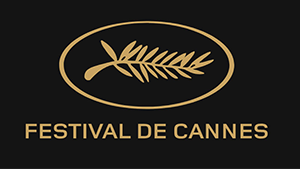 The 2022 Cannes Film Festival recently announced the official selection of their programming lineup. The prestigious event, which celebrates its 75th anniversary this year, will take place May 17-28. Check out the AFI Alumni whose new work will world premiere at the festival later this month.
AFI and Nosotros Launch New Latinx Scholarship at the AFI Conservatory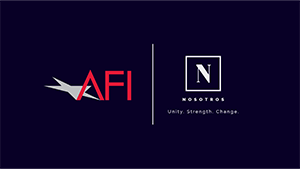 The American Film Institute recently partnered with the art advocacy group Nosotros and the creator and cast of the acclaimed series THIS IS US to launch a new scholarship at the AFI Conservatory for emerging Latinx filmmakers. This will allow talented, young artists the opportunity to pursue their MFA while also cultivating strong and nuanced Latinx characters and stories.
AFI Awarded $350K NEH Grant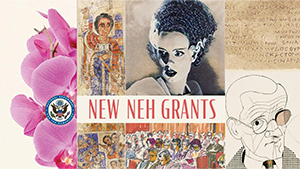 AFI has received a $350,000 grant from the National Endowment for the Humanities (NEH) to embark on a landmark initiative to study thousands of short films released in the silent and early sound eras. Titled Behind the Veil after a lost 1914 film directed by pioneering filmmaker Lois Weber, the project will be spearheaded by the AFI research team at the AFI Catalog. The project will document the cultural impact of women and people of color in the creation, distribution and reception of early cinema.
AFI Launches New TikTok Channel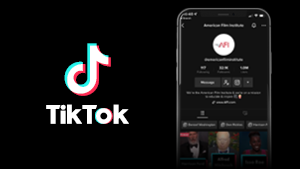 AFI is on TikTok! Follow us for videos featuring some of your favorite classic and contemporary filmmakers and stars in unforgettable moments – all from the AFI Archive. Subscribe to our channel below.
AFI Founder George Stevens, Jr. Releases New Memoir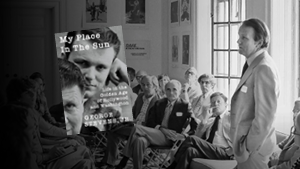 On May 17, the founder of the American Film Institute George Stevens, Jr. will release his new memoir, "My Place in the Sun." In this captivating look at his life and career set against the backdrop of Hollywood's Golden Age, he reminisces about his experiences working on films including SHANE, GIANT and THE DIARY OF ANNE FRANK and his appointment as founding Director of the American Film Institute in 1967 where he launched the prestigious Center for Advanced Film Studies (now the AFI Conservatory), spearheaded AFI's film preservation programs and established the revolutionary Directing Workshop for Women, among other initiatives.
Kogonada on AFTER YANG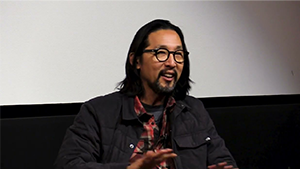 In honor of Asian American and Pacific Islander Heritage Month in May, we're revisiting a recent HLMS featuring the masterful filmmaker Kogonada who discusses the process behind writing and directing his film AFTER YANG as well as his fascination with the nuances of exploring identity within the Asian diaspora.
Young Women in Film Showcase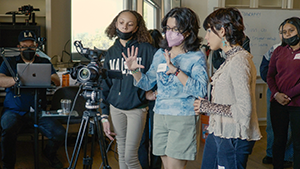 In April, AFI kicked off its third annual Young Women in Film Intensive in which 50 female-identifying students from ICEF (Inner City Education Foundation) View Park Preparatory High School, Immaculate Heart, Synergy Quantum Academy High School and Atascadero High School are being trained in the art and technical side of filmmaking. The up-and-coming filmmakers will present their short films at the Young Women in Film Showcase on Wednesday, May 18. Thank you to all of the Alumni who served as mentors, alongside current Fellows, this year!
Meet Fellow AFI Alumni on Backlot!
Looking for collaborative partnership, creative guidance or to mentor other AFI alums entering the industry? You can do all of the above and enrich the AFI community on AFI Backlot. Join today!
AFI Emails Available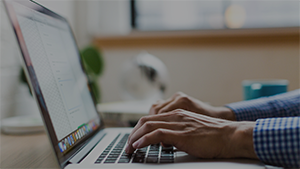 Would you like an AFI email address to make it easier to contact other Alumni? If you're interested, please feel free to contact Alumni Affairs at AlumniEmailRequest@AFI.com.
In Other AFI News…
AWARDS, GRANTS, FELLOWSHIPS AND INCLUSION INITIATIVES
Leah Cameron's (AFI Class of 2011) show THE COMMUNIST DAUGHTER, which she wrote and directed, was nominated for six Canadian Screen Awards, including Best Web Program or Series, Fiction and Best Direction, Web Program or Series.
DEVELOPMENT
AFI Screenwriting Alum Wilandrea Blair (AFI Class of 2020) signed a development deal with NBCUniversal Television & Streaming to work on projects which will be produced by LOL Studios.
Producer Reginald Hudlin has enlisted AFI Producing Alum Ruby Mateo (AFI Class of 2018) to join Universal Content Productions as head of their development team.
Andy Serkis is set to direct an animated adaptation of the classic George Orwell novel "Animal Farm," which will be produced by AFI Alum Dave Rosenbaum (AFI Class of 2000).
LEADERSHIP
Deadline revealed that four candidates are contending to be the next national president of the International Cinematographers Guild, IATSE Local 600, including AFI Alum and national board member Dianne Farrington (AFI Class of 1986).
NEW PROJECTS
The Los Angeles Times interviewed AFI Alum Andrea Arnold (AFI Class of 1991) about her feature documentary debut COW, which premiered at the Cannes Film Festival. IFC released the film theatrically and on VOD on April 8.
Variety explored the seedy underbelly of bad Hollywood bosses through the lens of the upcoming drama SWIMMING WITH SHARKS. The Roku series, starring Diane Kruger and Kiernan Shipka, was shot by cinematographer Brian Burgoyne (AFI Class of 2005) and premieres April 15.
Academy Award® winner Whoopi Goldberg is set to star in Amazon's adaptation of Neil Gaiman's ANANSI BOYS. AFI DWW Alum Hanelle Culpepper (AFI DWW Class of 2002) is on board to direct the first episode and executive produce the series.
Searchlight has announced that THE MENU, starring Ralph Fiennes, Anya Taylor-Joy and Nicholas Hoult, will be released in theaters on November 18. The film was shot by cinematographer Peter Deming (AFI Class of 1980).
EVERYTHING EVERYWHERE ALL AT ONCE, which was released on March 25, marks the biggest limited opening of 2022 and the third highest per screen average since 2019. Aashish D'Mello and Zekun Mao (both AFI Class of 2017) worked as assistant editors on the film, while Todd Makurath (AFI Class of 2005) is credited as an executive producer.
AFI Alumni Victor Gabriel and Jorge Camarena (both AFI Class of 2020) spoke about their tight-knit collaboration and how they came together to create SPACESHIP about a Latinx trans woman who is fighting to keep her young daughter.
Susannah Grant (AFI Class of 1991) will executive produce FX's new limited series FLEISHMAN IS IN TROUBLE, starring Jesse Eisenberg. https://deadline.com/2022/03/fleishman-is-in-trouble-ralph-adriel-johnson-brian-miskell-fx-limited-series-1234987271/
Netflix has tapped AFI Alum Susannah Grant (AFI Class of 1991) to direct the feature LONELY PLANET, which will star Laura Dern and Liam Hemsworth.
Production on Chris Pine's directorial debut POOLMAN is set to begin starting in June. The film stars Pine, alongside Annette Bening and Danny DeVito, and will be produced by his WONDER WOMAN director Patty Jenkins (AFI Class of 2000).
FX has picked up a half hour pilot from former AFI DWW Director and Alum Lauren Ludwig (AFI DWW Class of 2012), described as "as a metaphysical comedy about a group of queer twenty-somethings forced by the most unlikely source to confront their generational anxieties and unpack their emotional baggage."
The feminist anthology series ROAR, shot by cinematographer Christopher Manley (AFI Class of 1994), has released its first trailer. The series debuted on Apple TV+ on April 15.
Apple TV+ revealed the first trailer for its bilingual drama series NOW & THEN with Gideon Raff (AFI Class of 2003) is on board to executive produce and direct the first two episodes.
Production has wrapped on Korean drama AJOOMMA by writer/director He Shuming (AFI Class of 2014). The film, said to be based on his mother, marks his feature film debut.
AMC released a new trailer for DARK WINDS about "two Navajo police officers investigating a double homicide that might have spiritual ties." The series, which premieres June 12, is edited by AFI Alum Brian Wessel (AFI Class of 2009) and executive produced by Robert Redford and George R. R. Martin.
FESTIVAL NEWS
The AFI Thesis Film LUX NOCTIS won the Grand Jury Award for Best Narrative Short at the Florida Film Festival. Congratulations to writer/director Damiana Acuña, producer Alexander Rudolph, cinematographer Olivia Segarra, editor Mario Andrew Fierro and production designer Molly Moses (all AFI Class of 2020).
The Florida Film Festival also awarded 7LBS 8OZ the Grand Jury Award for Best Animated Short this year. Cinematographer Ino Yang Popper and editor Mengyao Zhang (both AFI Class of 2020) both worked on the stop motion animated film.
RENEWALS
HBO has ordered a second season of WINNING TIME: THE RISE OF THE LAKERS DYNASTY, which features the cinematography of AFI Alum Todd Banhazl (AFI Class of 2009).
THE CLEANING LADY was renewed for Season 2 on Fox. AFI Faculty and DWW Alum Marie Jamora (AFI DWW Class of 2020) worked as a director and Diva Magpayo (AFI Class of 1994) served as an editor on the first season.
Apple TV+ 's SEVERANCE, starring Adam Scott, Patricia Arquette and John Turturro, was just renewed for a second season. Writer/producer Wei-Ning Yu (AFI Class of 2010) worked on the first season.
OTHER NEWS
The new scripted podcast "The End Up" will feature the voices of actors Himesh Patel, Merritt Wever, John Reynolds and Marianne Jean-Baptiste (AFI DWW Class of 2008) and will be executive produced by Sam Esmail (AFI Class of 2004).
Actress Molly Shannon talked about the unique role AFI played in helping her break into the business and landing her first television role on TWIN PEAKS, created by David Lynch (AFI Class of 1970) and Mark Frost.
Priscilla J. "Sally" Mattison (AFI Class of 1986), Of Counsel to Bernard M. Resnick, Esq., P.C., gave a presentation entitled "Lucky Break or Big Mistake? Contestants on Reality TV Competition Shows" at Delaware Law School's Eleventh Annual Sports and Entertainment Law CLE Symposium.