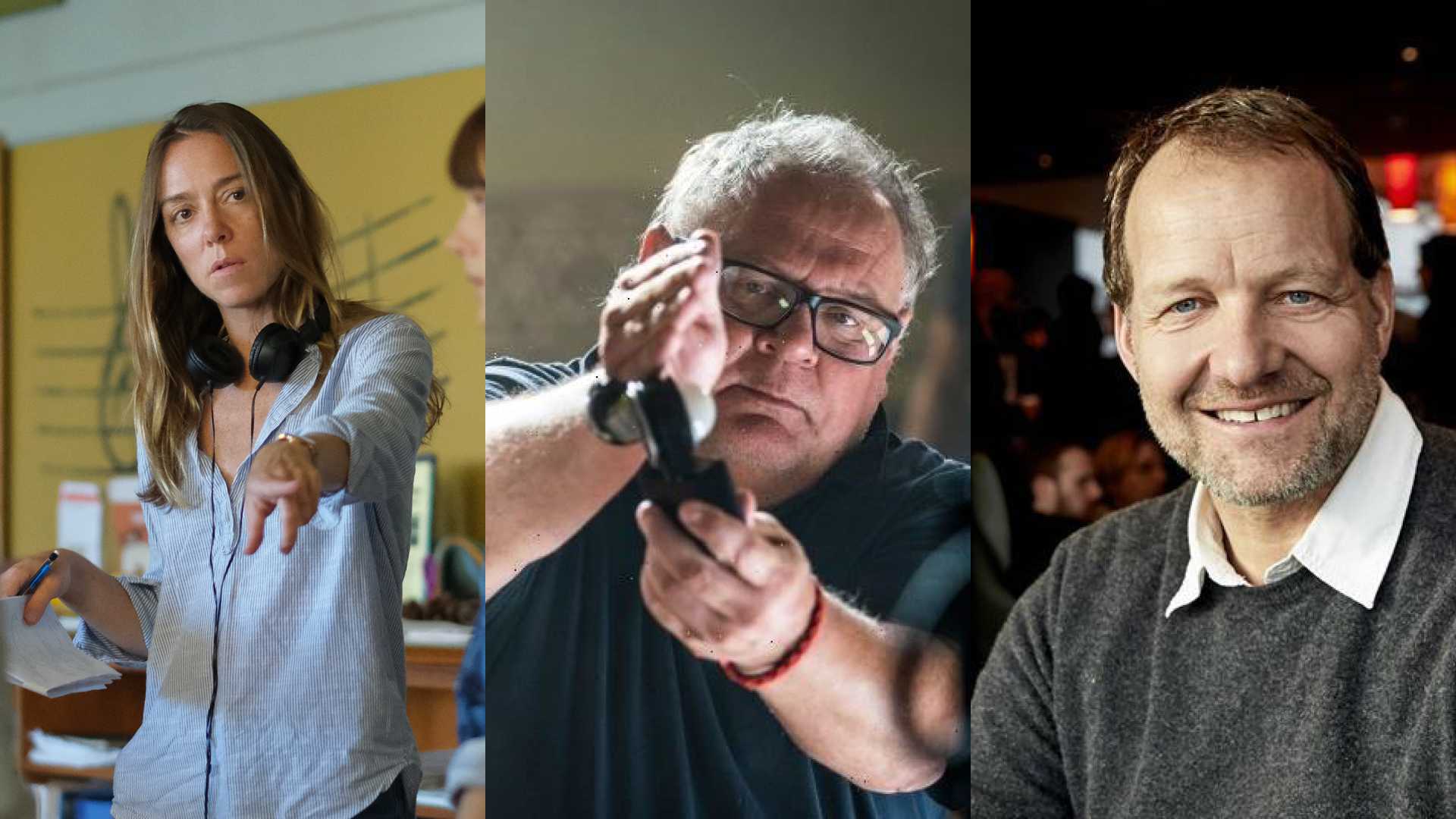 In Other AFI News…
AWARDS, GRANTS, FELLOWSHIPS AND INCLUSION INITIATIVES
The DGA Women's Steering Committee (WSC) announced the second annual WSC Squad mentorship program with a new class of mentees and filmmakers. This cycle's mentors include Uta Briesewitz (AFI Class of 1994) and Siân Heder (AFI DWW Class of 2005) and mentees include AFI Faculty and Alum Marie Jamora (AFI DWW Class of 2020). Amber Sealey (AFI DWW Class of 2019) also serves as a WSC Squad co-chair on the committee.
Film Independent has announced the 2022 edition of Project Involve, a free nine-month program for creatives from diverse backgrounds. This year's participants include cinematographers Gemma Doll-Grossman (AFI Class of 2019) and Lidia Nikonova (AFI Class of 2017); director San-San Onglatco (AFI Class of 2020); and editor Skylar Zhang (AFI Class of 2019).
Grant Nellessen (AFI Class of 2000) received his second Cinema eye award nomination for Outstanding Graphic Design or Animation in a Feature Documentary for his film on queer artist and AIDS activist David Wojnarowicz who helped blaze a trail for other gay image makers in New York 's 1980s scene. In the years since leaving AFI, Nellessen has founded his own film design company Good Radar.
DEVELOPMENT
Greta Bellamacina and Amber Anderson have been cast as the leads in writer/director Jaclyn Bethany's (AFI Class of 2018) upcoming feature TELL THAT TO THE WINTER SEA which begin shooting this spring.
AFI Alumni Ed Zwick (AFI Class of 1975) and Marshall Herskovitz (AFI Class of 1975) have teamed with J.J. Abrams and Stephen King on the new limited series adaptation BILLY SUMMERS. Zwick and Herskowitz are set to co-write the series together, while the former has signed on to direct.
DISTRIBUTION
Darianna Cardilli (AFI Class of 1998) is editing a six-part documentary series on criminal justice system entitled JUSTICE , USA which will air on OWN in the fall. The series is directed by Marshall Goldberg and executive produced my Michael Tollin.
Disney+ ordered the unscripted series GROWING UP, which centers on 10 different coming-of-age stories. The project is executive produced by Brie Larson and will feature episodes directed by Ashley Eakin (AFI DWW Class of 2020).
Brad Falchuk (AFI Class of 1994) is collaborating with recent AFI Alum Byron Wu (AFI Class of 2019) on THE BROTHERS SUN, an Asian American drama series, which will mark Falchuk's first solo series for Netflix after signing his overall deal. Amy Wang (AFI Class of 2017) is a writer on the project while AFI Alum Mikkel Bondesen (AFI Class of 1998) is producing the series.
Sony's Stage 6 Films and Bleecker Street have picked up the worldwide distribution rights to A LOVE SONG, edited by AFI Alum Affonso Gonçalves (AFI Class of 1993).
IFC Films has acquired the North American rights to GOD'S COUNTRY, written by Shaye Ogbonna (AFI Class of 2011) and helmed by AFI Faculty and Alum Julian Higgins (AFI Class of 2010) – making his feature directorial debut. The film, which stars BAFTA and Emmy Award® winner Thandiwe Newton, will be released in theaters this fall following its premiere at the 2022 Sundance Film Festival.
Roadside Attractions has acquired the U.S. distribution rights to CALL JANE following its Sundance Premiere. Leal Naim and Thomas R. Burke (both AFI Class of 2016) executive produced the film.
IFC Midnight and Shudder picked up the North American rights while Focus Features acquired the international rights to Sundance thriller WATCHER. The film was directed by Chloe Okuno (AFI Class of 2014), shot by cinematographer Benjamin Kirk Nielsen (AFI Class of 2014) and edited by Michael Block (AFI Class of 2014).
NEW PROJECTS
HARLEM, which stars Meagan Good, Grace Byers, Shoniqua Shandai and Jerrie Johnson, has been renewed for a second season by Amazon. Director Neema Barnette (AFI DWW Class of 1982) and production designer Javiera Varas (AFI Class of 2006) worked on the first season.
On Super Bowl Sunday, Amazon released a teaser trailer of LORD OF THE RINGS: THE RINGS OF POWER. Several episodes of the series were directed by AFI Alum Charlotte Brändström (AFI Class of 1982), and the series is set to premiere on the streaming platform on September 2.
INVENTING ANNA, edited by AFI Alum Kayla Emter (AFI Class of 2008), set a new record for Netflix last month. The series, which centers on grifter Anna Sorokin, was watched for 196 million hours between February 14-20, which makes it the streamer's most watched English-language series in a one-week period.
CODA, directed by Siân Heder (AFI DWW Class of 2005) and shot by cinematographer Paula Huidobro (AFI Class of 2004), was re-released in theaters on February 25. Tickets are completely free (and limited four per person).
Legendary cinematographer Janusz Kamiński (AFI Class of 1987) discussed working with Steven Spielberg on WESTSIDE STORY and how his cinematography has evolved throughout his impressive career.
AFI Alum David Lynch (AFI Class of 1970) has joined Steven Spielberg's semi-autobiographical drama THE FABLEMANS, which will mark the two acclaimed directors' first collaboration together.
Showtime released the first trailer for THE FIRST LADY, starring Viola Davis as Michelle Obama, Gillian Anderson as Eleanor Roosevelt and Michelle Pfeiffer as Betty Ford. The series was shot by cinematographer Amir Mokri (AFI Class of 1982) and will be released on April 17.
Quintessa Swindell and Esai Morales are set to join previously cast Sigourney Weaver and Joel Edgerton in MASTER GARDENER, written and directed by Paul Schrader (AFI Class of 1969). Principal photography began last month in Louisiana.
Netflix released a trailer for the fourth and final season of the hit series OZARK which will premiere on April 29. Writer/executive producer John Shiban (AFI Class of 1989) and Vikash Patel (AFI Class of 2004) both work on the series.
THE BATMAN screenwriter Mattson Tomlin (AFI Class of 2014) spoke to the Hollywood Reporter about how his love of the caped crusader led him to launch the new comic "Batman: The Imposter."
FESTIVAL NEWS
NANNY, which debuted at the 2022 Sundance Film Festival and features the production design of AFI Alum Jonathan Guggenheim (AFI Class of 1990), made history as the first horror movie to win the Grand Jury Prize at Sundance. Writer/director Nikyatu Jusu is also only the second Black woman to win the award, following CLEMENCY director and former AFI Conservatory Faculty member Chinonye Chukwu who received the top honor in 2019.
Editor and AFI Faculty Robert Ivison's new documentary MISSISSIPPI MESSIAH had its world premiere at the Big Sky Documentary Film Festival which was held February 18-27, 2022. The film, co-directed by fellow AFI Alum Clay Haskell (AFI Class of 2000), tells the story of civil rights iconoclast James Meredith – the first African American student admitted to the University of Mississippi in 1962. Meredith was shot by a white supremacist while on a protest march across his home state, ran for Congress as a Republican against Adam Clayton Powell Jr. in Harlem and served on the staff of Senator Jesse Helms, a notorious segregationist. A man of many apparent contradictions, the 89-year-old Meredith has defied categorization all of his life.
The Santa Barbara Film Festival announced their full programming lineup, including HUMANIZATION (FÖRMÄNSKLIGAS), written, directed and produced by Giulio Musi (AFI Class of 2009); KISSY AND THE SHARK, written and directed by Lola Blanche Higgins (AFI Class of 2020); MOTHERING SUNDAY, directed by Eva Husson (AFI Class of 2003) and A PLACE IN THE FIELD, directed by Nikki Mejia (AFI Class of 2021).
OTHER NEWS
Verve promoted Producing Alum Anne Sawyier (AFI Class of 2015) to be an agent in their TV Literary department. The partners at Verve said that they were "'proud' to have Sawyier join its ranks and said that she is the 'perfect example' of why it looks for agents outside of the agency landscape."