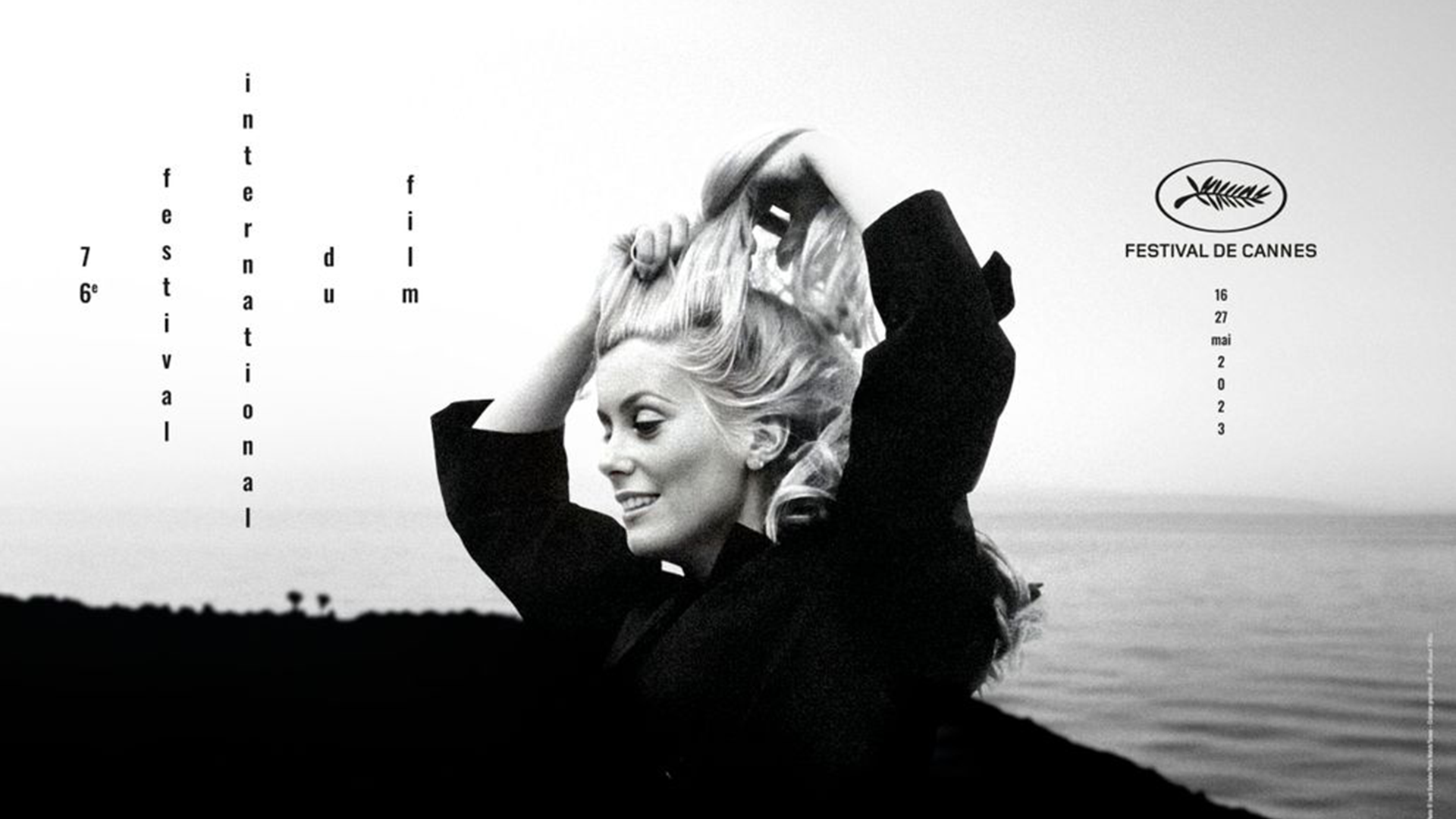 Pride Month Movie Guide: Iconic LGBTQ+ Characters in Film History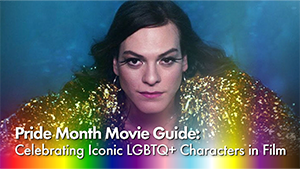 To officially kick off Pride Month this month, AFI is celebrating iconic LGBTQ+ characters throughout cinematic history. We're proud to honor and highlight LGBTQ+ representation onscreen, ranging from queer-coded characters in classics such as MOROCCO and REBEL WITHOUT A CAUSE to LGBTQ+ portrayals in contemporary films including MOONLIGHT, FRIDA and A FANTASTIC WOMAN.
AFI Alumni Showcase New Work at the Cannes Film Festival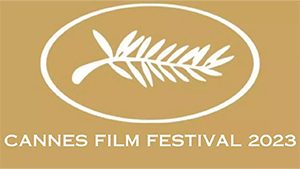 The 76th Cannes Film Festival, which officially wrapped on May 27, featured some of the latest innovative projects by the accomplished graduates of the AFI Conservatory. Their artistic contributions can be seen in groundbreaking films helmed by acclaimed directors including Alice Rohrwacher, Jonathan Glazer, Martin Scorsese, Robert Rodriguez and Todd Haynes. Congratulations to producer James Wilson (AFI Class of 1991), whose film THE ZONE OF INTEREST won the Grand Prix at this year's festival, as well as all of our extraordinarily talented Alumni whose work premiered at Cannes!
AFI Alum Brings New Movie Filmed in Ukraine to Cannes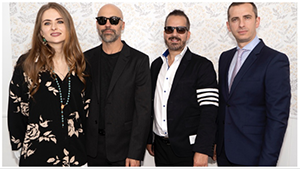 This past month, Alice Biletska (AFI Class of 2020), the first Ukrainian graduate from the American Film Institute's directing program, revealed a first look of her new film OUR HOUSE IS ON FIRE, a cinematic love story set against the backdrop of the war in Ukraine which just wrapped production. Biletska directs from a script she co-wrote with Marysia Nikitiuk and Brian Perkins – who also served as a producer on the film. Alongside Perkins and fellow producers Daniel Finkelman and Oleg Saitskiy, Biletska participated in a Deadline panel at the American Pavilion to talk about the harrowing film shoot which took place mainly in the Kyiv region. Watch the filmmakers talk about this deeply personal story, their experience filming under the threat of constant bombings and their decision to bring attention to the war and people's plight in Ukraine.
AFI Alumni Win 2023 Peabody Awards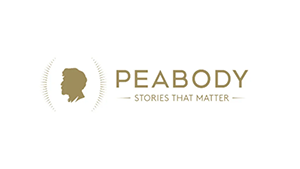 The 2023 Peabody Awards, which honor groundbreaking stories in entertainment and media, were officially announced in May. Congratulations to the following remarkable AFI Alumni who were honored this year!
Documentary
INDEPENDENT LENS: MISSING IN BROOKS COUNTY
Lisa Molomot (AFI Class of 1998), Co-Director and Producer
Jacob Bricca, ACE (AFI Class of 1998), Editor and Producer
THE TERRITORY
Darren Aronofsky (AFI Class of 1992), Executive Producer
Entertainment
ABBOTT ELEMENTARY
Andrew Thomas (AFI Class of 1994), Camera Operator
ANDOR
John Roesch (AFI Class of 1977), Foley Artist
PACHINKO
Franklin Rho (AFI Class of 2004), Writer/Executive Story Editor
SEVERANCE
Wei-Ning Yu (AFI Class of 2010), Producer/Writer
Benjamin K. Cox (AFI Class of 2014), Assistant Art Director
New AFI Alum's Documentary Brings to Light Osage Tribe Murders in the 1920s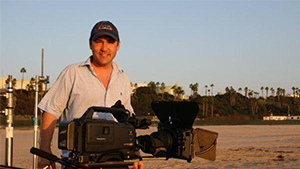 The new documentary AMERICA'S HIDDEN STORIES: THE OSAGE MURDERS, produced by Osage filmmaker and AFI Alum David Bishop (AFI Class of 2007), recently had its premiere on the Smithsonian Channel. The film documents the harrowing true story of Osage Native American landowners in the 1920s who were mercilessly targeted by their white neighbors for their newfound and extraordinary wealth, which was generated from the crude oil flowing beneath their land. The film brings renewed attention to this sad chapter in American history on the heels of Martin's Scorsese's new film KILLERS OF THE FLOWER MOON which chronicles the same subject bowing at Cannes. Bishop, who graduated from AFI's Producing program, sadly passed away in a boating accident in New Mexico earlier in May. Learn more about his powerful and insightful new documentary below.
Innovative Programs: DWW+ May Intensive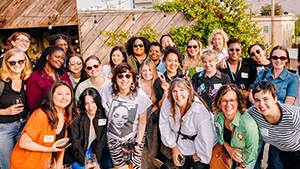 The DWW+ program recently held its May Intensive for the 2023-2024 DWW+ Class, which included many talented AFI Alumni, led by AFI DWW+ Guest Artistic Director Shaz Bennett (AFI DWW Class of 2012), who returned to AFI to help train and mentor the incoming participants. Oscar® winner Siân Heder (AFI DWW Class of 2005) and Maggie Kiley (AFI DWW Class of 2009) kicked off the intensive with a workshop on finding your voice. Other guest speakers included Amber Sealey (AFI DWW Class of 2019), Ava Berkofsky (AFI Class of 2013), Shannon Baker Davis (AFI Class of 2003) and Valerie Weiss (AFI DWW Class of 2005), as well as AFI Conservatory Faculty Barry Sabbath and Bill Dill. To conclude the intensive, AFI hosted a celebratory mixer with DWW+ Alumni. Thank you to the following Alumni who participated in the intensive this year!
ALL AFI ALUMNI PARTICIPANTS:
Siân Heder
Maggie Kiley
Erin Li
Robin Cloud
Amber Sealey
Sarah Gertrude Shapiro
Valerie Weiss
Deborah Pratt
Shanon Baker Davis
Alison Kelly
Kalilah Robinson
Ava Berkofsky
The Epic Rise of Hollywood Actress Alla Nazimova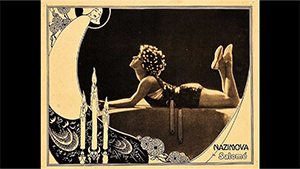 The AFI Catalog takes a look at the life and legacy of queer actress Alla Nazimova – often referred to as the "founding mother of Sapphic Hollywood" in honor of Pride Month. Nazimova's incredible success on the stage led her to Hollywood, where she appeared in films including WAR BRIDES (1916), A DOLL'S HOUSE (1922) and the cult classic of queer cinema SALOMÉ (1922). Not only a respected stage and screen actress, Nazimova also served as a director, producer, editor, lighting designer and costumer throughout her iconic and versatile career.
49th Annual AFI Life Achievement Award Postponed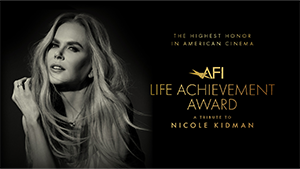 AFI recently announced that the AFI Life Achievement Award: A Tribute to Nicole Kidman, originally set for Saturday, June 10, will be rescheduled. For nearly half a century, the AFI Life Achievement Award has convened artists and audiences in celebration of excellence in the art form. Due to the division in our community at this time, AFI has decided to postpone this year's event with the goal to offer a celebratory environment worthy of our recipient. We will announce a new date as soon as possible.
In Other AFI News…
AWARDS, GRANTS, FELLOWSHIPS AND OTHER HONORS
LA Weekly named AFI Producing Alum Jennifer Elmas (AFI Class of 2014) as one of its top 10 game-changing innovators in entertainment. Elmas is "making waves in travel, fashion, and luxury living content creation as the Executive Producer and Founder of TFL Entertainment."
DEVELOPMENT
Oscar® nominee Barry Keoghan and Franz Rogowski are in talks to star in writer/director Andrea Arnold's (AFI Class of 1991) next feature film BIRD which begins filming this month.
Elizabeth Banks and John C. Reilly are set to star in the Cannes market package DREAMQUIL, an AI thriller which will be shot by cinematographer Matthew Libatique (AFI Class of 1992).
Paul Schrader (AFI Class of 1969) recently spoke at Santa Monica's Aero Theatre. In July, the writer/director plans to begin filming OH, CANADA, an adaptation of a 2021 Russell Banks novel about a dying documentary filmmaker which sees him reunite with his AMERICAN GIGOLO star Richard Gere.
Director Sara Sugarman (AFI Class of 2009) is on board to direct a reboot of the new GRANGE HILL film adaption partially based on the character she played in the hit BBC TV series.
AFI Producing Alum Jevon Whetter (AFI Class of 2009) will write and direct the feature film FLASH BEFORE THE BANG, inspired by the true story of an all-Deaf high school track and field team in 1980's Oregon. Based on his own personal experiences, the film will star Jessica Alba, Russell Harvard and CODA's Daniel Durant.
Oran Zegman (AFI Class of 2018) is set to direct THE UPSIDE OF FALLING DOWN, starring Antonia Gentry and Calam Lynch, which has launched global pre-sales at the Cannes Film Market.
DISTRIBUTION
Netflix has picked up Todd Haynes' latest film which premiered at Cannes – MAY DECEMBER, starring Natalie Portman and Julianne Moore. The film's editor Affonso Gonçalves (AFI Class of 1993), Assistant Editor Chris Tenzis (AFI Class of 2019), Associate Producer Nicholas Erickson (AFI Class of 2015), and Executive Producer Thorsten Schumacher (AFI Class of 2001) are all graduates of the AFI Conservatory.
Well Go USA Entertainment has acquired the rights to the science fiction thriller APORIA, starring Judy Greer. The film's editor Marshall Granger (AFI Class of 2022), cinematographer Nick Bupp (AFI Class of 2015) and Assistant Editor Joell Posey Grager (AFI Class of 2022) are all Alums of the Conservatory. It will have its World Premiere at The Fantasia Film Festival.
Buffalo 8 has acquired the North American rights to the drama JACOB THE BAKER, which is being produced by AFI Alum Summer Xinlei Yang (AFI Class of 2018).
NEW PROJECTS
NOW AND NEVER, an experimental short film shot by cinematographer Leah Anova (AFI Class of 2005), is set to screen June 1, 2023, at Cine Gear on the Paramount Lot. Fellow Alumni Selinda Zhou (2018) was the editor and Minjae Kang (2020) served as an Assistant Editor on the project.
Actress Trace Lysette was interviewed by Indiewire about her new film MONICA, co-starring Patricia Clarkson and produced by AFI Alum Christina Dow (AFI Class of 2015). IFC Films is releasing the acclaimed indie film in May.
AFI Alum Siân Heder (AFI DWW Class of 2005) recently filmed a cameo as herself on HBO's BARRY. Creator and star Bill Hader spoke about enlisting the acclaimed writer/director to act on the show and their connection through BARRY cinematographer and AFI Alum Paul Huidobro (AFI Class of 2004).
Director Lesli Linka Glatter (AFI DWW+ Class of 1982) and actress Elizabeth Olsen sat down with the Hollywood Reporter to discuss their new true crime limited series LOVE & DEATH.
Indiewire reviewed AMERICAN BORN CHINESE, starring Ben Wang and reuniting EVERYTHING EVERYWHERE ALL AT ONCE's Michelle Yeoh, Ke Huy Quan, Stephanie Hsu and James Hong, calling the new Disney+ series "fresh and authentic to lived experience." Art Director Jacqueline Kay (AFI Class of 2013) and Set Designers Jean-Paul Leonard (AFI Class of 2011) and Xi Yang (AFI Class of 2017) all worked on the show.
AFI Alum Selina Ringel (AFI Class of 2014) and Kaela Crawford's new comedy special 2 MOMS 1 MIC is now available to watch on Amazon Prime and YouTube.
Production Designer and AFI Alum Maya Sigel (AFI Class of 2007) was interviewed as part of Gold Derby's "Meet the Experts TV production designers panel to discuss her work on the series HELLO TOMORROW!
FILM FESTIVALS
After receiving a grant from AT&T and the Tribeca Festival's Untold Stories program, producer and AFI Alum Guo Guo (AFI Class of 2020), debuted SMOKING TIGERS, the film she created with the initiative's funding at this year's festival. She and the film's director So Young Shelly Yo spoke about their experience with the Hollywood Reporter.
Cinetic Media is launching sales in Cannes on ANITA, a new documentary produced by Jo Henriquez (AFI Class of 2014) about Anita Pallenberg which is debuting in the Cannes Classics section.
Fox Searchlight released the first trailer for THEATER CAMP, shot by cinematographer and AFI Alum Nate Hurtsellers (AFI Class of 2014). The film premiered at the 2023 Sundance Film Festival.
THE TRILOGY OF THISVI, written and directed by Fay Lellios (AFI Class of 1998), will be screening in the "Films Produced by George Pelecanos" section at this year's 17th Los Angeles Greek Film Festival. Lellios is producing the George Pelecanos Masterclass at this year's 17th Los Angeles Greek Film Festival, as part of a tribute to the acclaimed filmmaker and her longtime producer. Pelecanos is a novelist, screenwriter, producer and showrunner on series including THE WIRE, TREME and THE DEUCE. The event is free and open to the public.
The NYC Independent Film Festival, which takes place June 4-11, 2023, will feature the work of director Roman Musheghyan (AFI Class of 2021) whose new film IT'S SPRING… will debut at the festival.
TU:LI, shot by lead cinematographer Ino Yang Popper and 2nd Unit cinematographer Amanda Ferrarese (both AFI Class of 2020), screened in the Emerging Filmmaker High School Films Showcase at the Cannes Film Festival on May 25. Check out the film's trailer here.
Director Roberto Sneider (AFI Class of 1988) has helmed the multi-generational family drama BLOOD KNOT, with Cameron Douglas and Michael Douglas attached. Screen Media is presenting the project to buyers at the Cannes Film Festival.
A24's THE ZONE OF INTEREST, produced by AFI Alum James Wilson (AFI Class of 1991), received a six-minute standing ovation at the 76th Cannes Film Festival. In its review, Variety said, "It's a remarkable film — chilling and profound, meditative and immersive, a movie that holds human darkness up to the light and examines it as if under a microscope. In a sense, it's a movie that plays off our voyeurism, our curiosity to see the unseeable. Yet it does so with a bracing originality."
RENEWALS
THE MORNING SHOW recently received a Season 4 pick-up. The show's director and executive producer Mimi Leder (AFI Class of 1973) is an Alum of the AFI Conservatory.
Amazon Freevee renewed BOSCH: LEGACY, executive produced by Pieter Jan Brugge (AFI Class of 1979), for a third season ahead of the Season 2 premiere.
OTHER NEWS
Cinematographer and director John De Menil (AFI Class of 2014) was interviewed by Y.M. Cinema Magazine and spoke about working on the films SUNDOWNERS, STEPDADDY and LATE BLOOMERS; his go-to camera equipment; and the advice he has for emerging cinematographers.
Director and AFI Alum Carl Franklin (AFI Class of 1986) visited the Criterion Closet to make his film selections including THE KILLERS, TOKYO STORY and 8 1/2.
AFI Alum Peter Holmstrom's (AFI Class of 2018) new book "The Center Seat – 55 Years of Trek: The Complete, Unauthorized Oral History of Star Trek" was recently released, followed by a companion documentary. Learn more.
Writer/director Duke Johnson (AFI Class of 2006), best known for co-directing the critically acclaimed, Oscar®-nominated film ANOMALISA with Charlie Kaufman, has signed with WME.