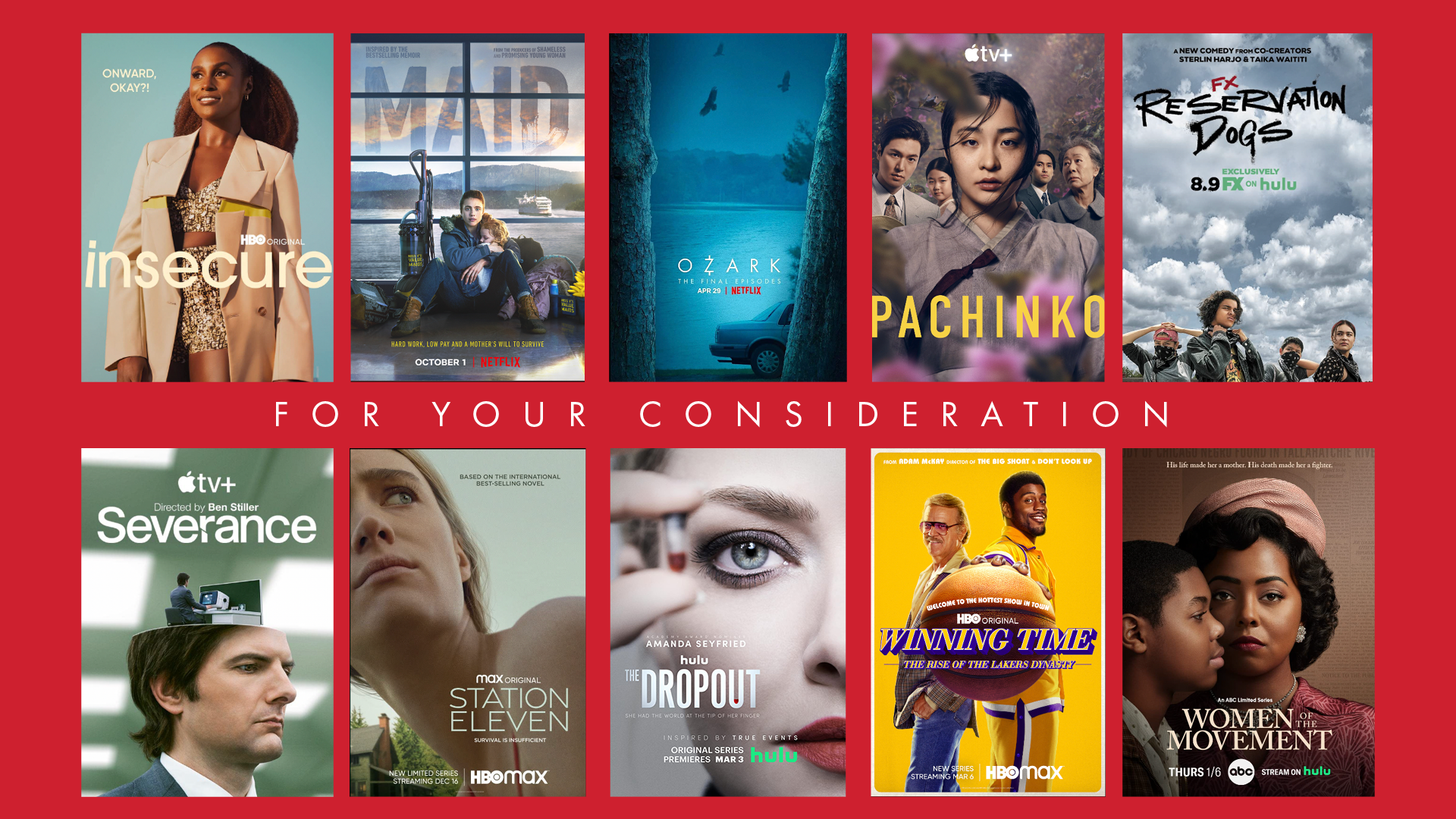 In Other AFI News…
AWARDS, GRANTS, FELLOWSHIPS AND INCLUSION INITIATIVES
A24 is set to team up with the non-profit Made in Her Image to launch Beyond the Screen, a new initiative in which 30 women and non-binary people of color between the ages of 18-25 will be chosen to participate in a three-week workshop series. Producer and AFI Alum Deniese Davis (AFI Class of 2012) is on board to participate as one of the creatives in the Beyond the Screen Q&As.
The Sundance Institute announced the fellows selected for its 2022 Directors, Screenwriters and Native Labs this week. Members of the Directors Lab advisor cohort include Lesli Linka Glatter (AFI DWW Class of 1982), Guy Godfree (AFI Class of 2011) and Affonso Gonçalves (AFI Class of 1993).
DEVELOPMENT
Jessie Buckley and Riz Ahmed joined director Christos Nikou's sci-fi romance FINGERNAILS, which is executive produced by Jerome Duboz (AFI Class of 1999) and seeking distribution at Cannes.
Actress and singer Janelle Monaé is set to star as Josephine Baker, an iconic entertainer who spied for the French resistance during World War II, in A24's new series DE LA RESISTANCE which Angela Gibbs (AFI Class of 1990) is executive producing.
Disney has enlisted AFI DWW Alum Amber Sealey (AFI DWW Class of 2019) to direct a new adaptation of Sharon M. Draper's award-winning novel "Out of My Mind."
AFI Alum Arkasha Stevenson (AFI Class of 2015) will make her feature directorial debut on THE FIRST OMEN, a prequel to the original 1976 Fox movie THE OMEN. Stevenson will also do a rewrite on the script, alongside her writing partner Tina Smith.
GUILD NEWS
The American Society of Cinematographers welcomed new member Sandra Valde Hansen (AFI Class of 2006) who also serves on the AFI Conservatory Cinematography Faculty. Congrats!
DISTRIBUTION
Starzplay picked up the rights to the QUEER AS FOLK reboot for several international territories, including the U.K., several continental European countries and Latin America, while AFI Alum Brian Dannelly (AFI Class of 1999) served as executive producer and directed several episodes of the series.
NEW PROJECTS
Actors Patton Oswalt, Brandon Flynn and Hamish Linklater were cast in Apple Series MANHUNT which will be directed and executive produced by Carl Franklin (AFI Class of 1986).
Peacock recently debuted ANGELYNE, starring Emmy Rossum, which was written and co-produced by Andy Siara (AFI Class of 2015) and executive produced by Sam Esmail (AFI Class of 2004).
Season 5 of YELLOWSTONE, which AFI Alum and cinematographer Mike Parry (AFI Class of 2003) worked on, will premiere November 13, 2022 on Paramount+.
Paramount+ announced that the new young adult comedy HONOR SOCIETY, directed by Oran Zegman (AFI Class of 2018), will debut on the streaming platform on July 29.
A new film, written by AFI Alum Kel Symons (AFI Class of 1995), about Hollywood director Sam Peckinpah's wild plan to finance his final film with backing from Colombia's Cali Cartel is being sold at the Cannes Market.
THE LINCOLN LAWYER, which chronicles the life of LA lawyer Mickey Haller who restarts his career when he takes on a murder case, premiered recently on Netflix. Interim Editing Discipline Co-Head Robert Ivison cut four episodes of the first season –including the pilot and finale – and AFI Alum Ray Yamagata (AFI Class of 1998) was the Production Designer on the series.
Odin's Eye Entertainment has boarded IN VITRO, a sci-fi thriller starring Ashley Zukerman and AFI DWW Alum Talia Zucker (AFI DWW Class of 2019) which is being shopped to buyers for the first time at Cannes.
FESTIVAL NEWS
THE BERLIN BRIDE, written, directed, edited and produced by AFI Alum Michael Bartlett (AFI Class of 1989) will be showcased at The Fantasy Film Festival in Paris that runs June 10-12 at Grand Prix.
BORROWED, directed by Carlos Rafael Betancourt (AFI Class of 2018), will be showcased at the Los Angeles Latino International Film Festival taking place June 1-5. The film will screen Friday, June 3 at 9:15 p.m. at the TCL Chinese Theatre. Learn more on how to attend.
HBO announced the five finalists for the 2022 American Black Film Festival's annual short film award, including Gia-Rayne Harris (AFI Class of 2021) who directed PENS & PENCILS. Writer/producer Gem Little (AFI Class of 2021), cinematographer Veronica Bouza (AFI Class of 2020) and editor Lily Judge (AFI Class of 2020) also worked on the project.
Indiewire is tracking acquisitions at the 2022 Cannes Film Festival which kicked off this week. DECISION TO LEAVE, shot by cinematographer Ji-yong Kim (AFI Class of 2003), has been picked up by MUBI while Neon holds the rights to CRIMES OF THE FUTURE, executive produced by Thorsten Schumacher (AFI Class of 2001).
7LBS 8OZ, shot by cinematographer Ino Yang Popper (AFI Class of 2020) and edited by Mengyao Zhang (AFI Class of 2020), recently screened as part of the lineup for American Pavilion's Emerging Filmmaker Showcase 2022. The event provides an opportunity for young filmmakers to have their works seen by Cannes Festival and Film Market attendees.
Variety provided an overview of projects premiering at Cannes that are also Oscar® hopefuls, including CRIMES OF THE FUTURE, DECISION TO LEAVE, ELVIS and TOP GUN: MAVERICK which AFI Alumni all helped bring to the big screen.
RENEWALS
BOSCH: LEGACY, executive produced by Pieter Jan Brugge (AFI Class of 1979), was recently renewed for a second season. Sharat Raju (AFI Class of 2003) served as a director while Rafael Nur (AFI Class of 2016) was an editor on the first season of the series.
OTHER NEWS
Priscilla ("Sally") Mattison (AFI Class of 1986), of Counsel to Bernard M. Resnick, Esq., P.C., was selected to the Pennsylvania Super Lawyers list by Super Lawyers/Thomson Reuters in the Entertainment & Sports category for the third year in a row.