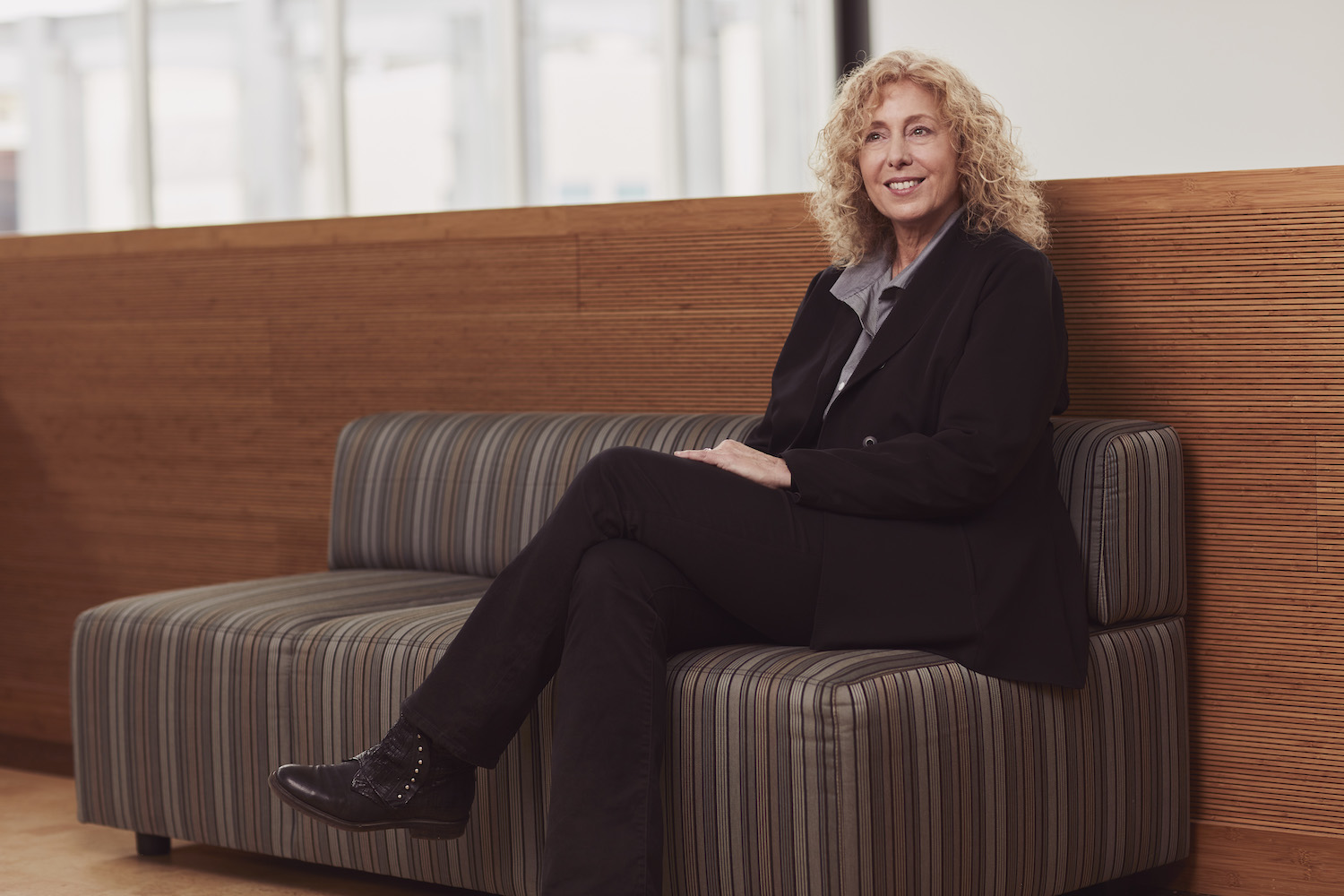 In other AFI Conservatory news…
With 72 films from 17 countries, AFI DOCS 2019 concluded its five-day run in Washington, DC and the AFI Silver Theatre on June 23 with the closing night film RAISE HELL: THE LIFE & TIMES OF MOLLY IVINS. Alumni with films at the festival were Dan Adlerstein (AFI Class of 2009), Director of Photography, THE AMAZING JOHNATHAN DOCUMENTARY; Edd Lukas (AFI Class of 2008), Director of Photography, DAVID CROSBY: REMEMBER MY NAME; Sara Bernstein (AFI Class of 1988),Executive Producer, MOONLIGHT SONATA: DEAFNESS IN THREE MOVEMENTS; Mike Aguilar (AFI Class of 2014), Screenwriter/Editor, RUTH – JUSTICE GINSBURG IN HER OWN WORDS; and Timothy Greenfield-Sanders (AFI Class of 1975) Director, TONI MORRISON: THE PIECES I AM.
The acclaimed HBO series BIG LITTLE LIES returned on June 9 with Andrea Arnold (AFI Class of 1991) directing the entire second season. Arnold's prior work includes critically acclaimed indie films FISH TANK and AMERICAN HONEY.
HEREDITARY writer/director Ari Aster (AFI Class of 2010) has teamed with producer Lars Knudsen to form Square Peg, a production partnership. Aster's new film, MIDSOMMAR, releases July 3.
TREE #3, an AFI thesis film from Omer Ben Shachar, Sydney Meadow, Iris Yang, Zilong Liu, Katia Nájera Viale, and Yvonne Xia (AFI Class of 2019), won the Audience Award for Student Short at the Palm Springs International ShortFest.
Hanelle Culpepper (Directing Workshop for Women, Class of 2002) was named to Sundance & WIF's Reframe Rise first class of directors who will be matched with sponsors that include production company presidents, top filmmakers and award-winning producers such as Paul Feig, Lynette Howell Taylor and Michael De Luca — with the clout to help advance their careers.
Alison-Eve Hammersley (AFI Class of 2018) was personally selected by Emmy-winning writer-producer Lena Waithe as a participant for AT&T Hello Lab's Filmmaker Mentorship Program, which seeks to discover and empower emerging filmmakers from underrepresented communities to evolve their work, expand their audience and provide national distribution for them to launch their signature short films.
Nicole Mejia (AFI Class of 2019) was announced as the second recipient of the Audi USA Fellowship for Women at the AFI Conservatory. The inaugural Audi Fellow, Natalie Camou (Class of 2019), celebrated her graduation from AFI on June 10, 2019. The Audi Fellowship for Women selects a promising female director for a two-year AFI Conservatory enrollment, investing in the future of female filmmakers in film and television.
ECHOES, a feature script written by J. Casey Modderno (AFI Class of 2016) and Myles Clifford Hawthorne (AFI Class of 2017) to be produced by Thomas R. Burke (AFI Class of 2016) and Leal Naim (AFI Class of 2016), is a North American selection for the Frontières International Co-Production Market at the Fantasia Festival in Montreal, Quebec.
J. Casey Modderno (AFI Class of 2016) is head writer on THE BIRCH for Crypt TV, premiering on Facebook Watch this October. Amy Wang (AFI Class of 2017) is a director on the series.
WBUR organized a live performance from John Cameron Mitchell of the 2016 essay, PLATONIC, UNTIL DEATH DO US PART, by Ephi Stempler (AFI Class of 2019) as part of the Modern Love podcast.
Cory Warner (AFI Class of 2014) was an official selection for the LA Shorts International Film Festival with his short film, THE USUAL ROUTE, in which he served as director and cinematographer.
Valerie Weiss (Directing Workshop for Women, Class of 2005), the winner of the Fox Bridge program, sat down with AFI to discuss her experience developing TRUE MAZE and her unconventional path to Hollywood.