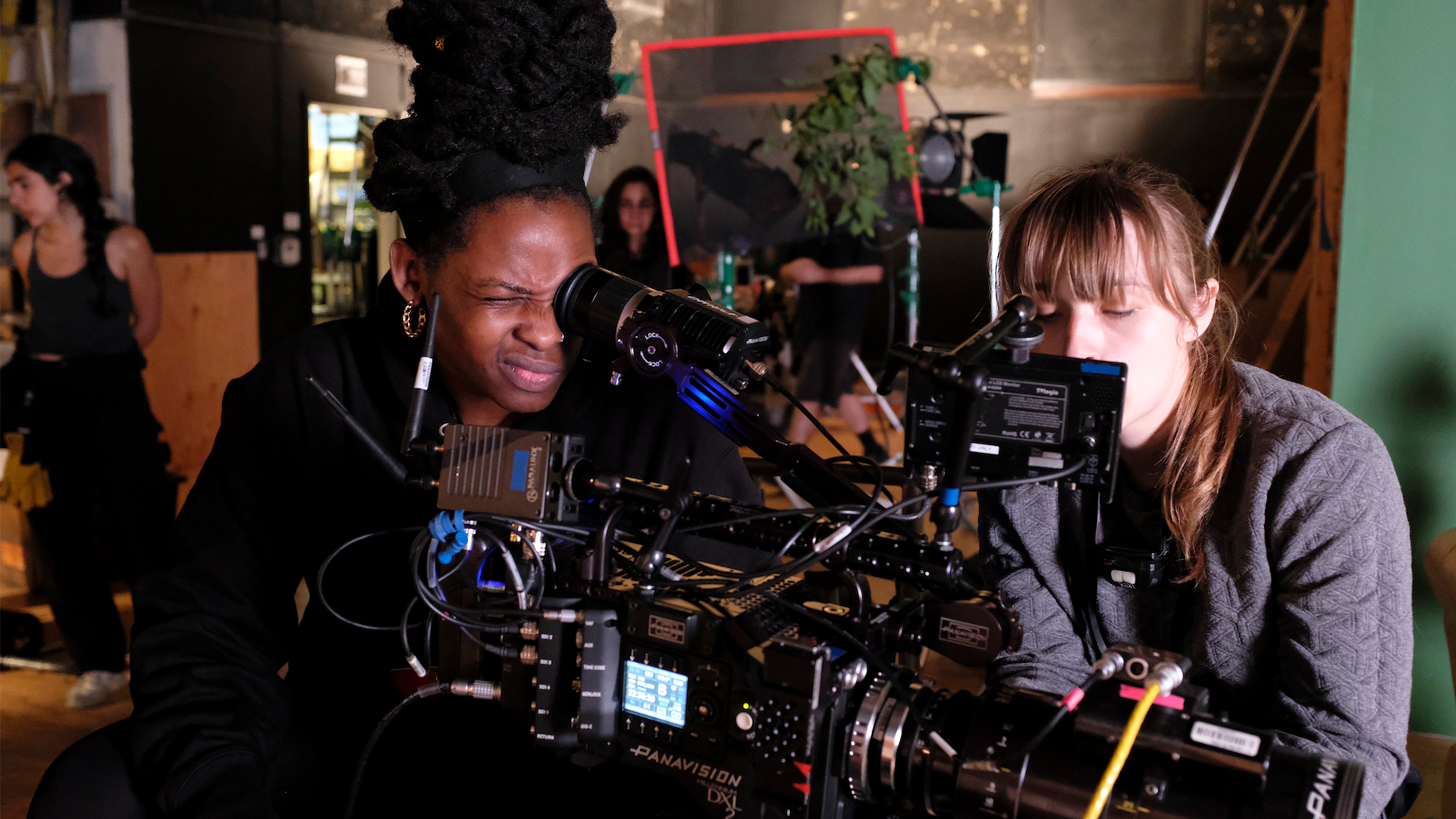 2023 Cinematography Intensive for Women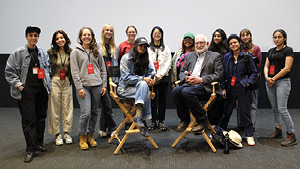 From June 22-25, AFI hosted the 2023 edition of the AFI Cinematography Intensive for Women (CIW) presented by Panavision. Spearheaded by AFI Conservatory Cinematography Discipline Head Stephen Lighthill, ASC, the program took place on the AFI Campus with CIW participants hailing from across the U.S. and representing an accomplished and diverse pool of applicants. In addition to attending hands-on master classes in cinematography, this year's participants took part in conversations about the current environment in the entertainment industry and what it means to navigate this landscape as historically underrepresented cinematographers.
AFI Alumni Win Top Awards at Tribeca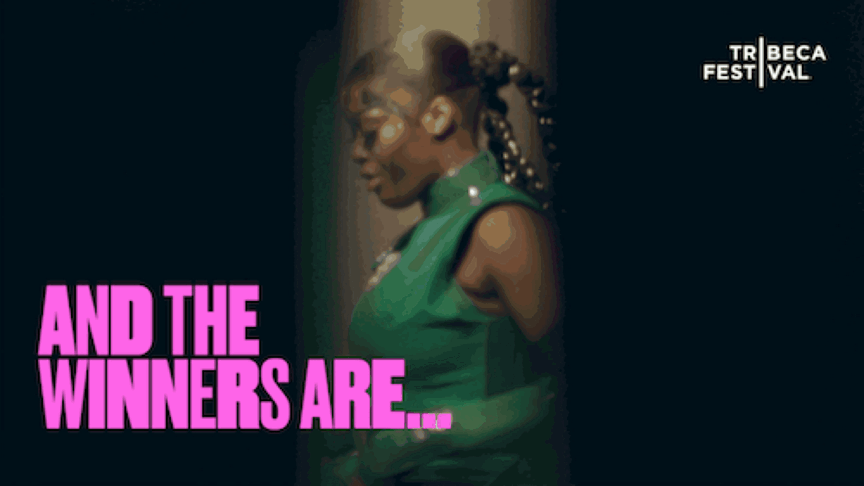 The 22nd Tribeca Film Festival recently wrapped with AFI Alumni once again included among the festival award winners. Congratulations to Carolina Costa (AFI Class of 2013), who took home the Best Cinematography award for THE GRADUATES and the AFI filmmakers behind SMOKING TIGERS, which received the Nora Ephron Award Special Jury Mention, as well as prizes for Best Performance and Best Screenplay. MOUNTAINS, executive produced by Rhianon Jones (AFI Class of 2007), was also honored with a U.S. Narrative Feature Special Jury Mention.
Thank you for attending NYC Alumni Happy Hour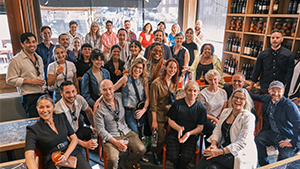 On June 13, the AFI Alumni Association organized a happy hour in New York City to coincide with the 22nd Tribeca Film Festival that was underway. We enjoyed seeing so many AFI Conservatory Alumni in attendance to reconnect, and a special thank you to AFI Alum Ivano Pulito (AFI Class of 2016) who hosted us at his restaurant and wine bar, Petrarca Cucina e Vino. We look forward to more Alumni gatherings to come!
AFI and Canva Partner to Empower Rising Filmmakers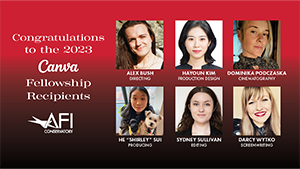 AFI has teamed up with Canva to empower rising filmmakers and improve access to the tools and skills necessary to realize their creative visions. Starting this year, Canva is establishing The Canva Fellowship at the AFI Conservatory which provides scholarships for six AFI Fellows based on merit and financial need. Canva will also provide Canva Pro subscriptions to 250 AFI Fellows and 1,000 AFI Alumni, along with in-depth design training and workshops.
Fourth of July Movie Guide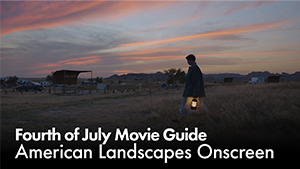 To mark the Fourth of July holiday, AFI is celebrating the urban and rural iconography representing the vast diversity of landscapes across the United States. We recognize the natural beauty and rich cultural heritage from sea to shining sea, captured in the following powerful films that have been named to our AFI lists, honored with AFI AWARDS or selected for AFI Movie Club.
AFI Catalog Spotlight: THE BEST YEARS OF OUR LIVES
In honor of Disability Pride Month, AFI is spotlighting THE BEST YEARS OF OUR LIVES (1946), directed by AFI Life Achievement Award recipient William Wyler and starring World War II veteran Harold Russell, who played "Homer Parrish," a U.S. Navy sailor who lost both hands during the war. For his performance, Russell received an unprecedented two Oscars® for the same role – one for Best Supporting Actor and the other for "bringing aid and comfort to disabled veterans through the medium of motion pictures." Wyler, who was also honored with an Academy Award®, was injured during his service in the war, and with total hearing loss in one ear, he innovated a new sound system on set that allowed him to listen to dialogue as it was delivered without background noise.
Lawrence Herbert Alumni Center: Conference Rooms Now Available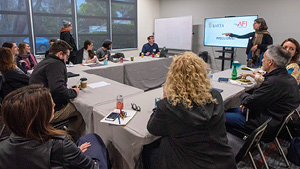 Interested in hosting a meeting, table read, rehearsal or filmmaker Q&A? We're excited to announce that, as AFI Alumni, you can now reserve conference rooms at the newly established Lawrence Herbert Alumni Center on campus. Contact our Alumni Affairs team at alumni@afi.com to learn more and inquire about availability.
Connect with Fellow AFI Alumni on Backlot!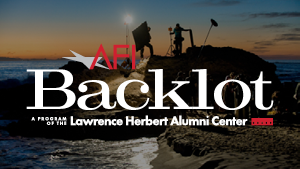 Looking for collaborative partners, creative guidance or to mentor other AFI Alumni in the film and television industry? You can do all of the above on AFI Backlot. Join today!
AFI Emails Available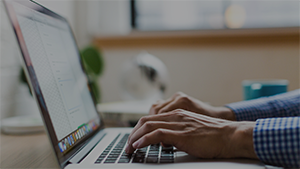 Would you like an AFI email address to make it easier to contact other AFI Conservatory Alumni? Or are you a recent graduate who requires assistance with your AFI Alumni Account? If so, please feel free to contact Alumni Affairs at AlumniEmailRequest@AFI.com.
In Other AFI News…
AWARDS, GRANTS, FELLOWSHIPS AND OTHER HONORS
Academy Award®-winning producer Diane Becker (AFI Class of 2006) was announced as a recipient of this year's 2023 Dear Producer Award and will receive an unrestricted grant of $50,000, the opportunity to attend a retreat focused on rest and community building, and commit to mentoring an emerging producer for one year.
Congratulations to the AFI filmmakers behind FISHMONGER – director/co-writer Neil Ferron; co-writer Alexandra Dennis-Renner, producer Jordan Willcox, cinematographer John "Jack" McDonald, editor Augustine So, production designer Xiyu Lin and composer John Graney (all AFI Class of 2020) – which won the Gold Screen prize at the 2023 Young Director Awards, as well as the following AFI projects that were shortlisted this year: A ROADSIDE BANQUET, FINDING VEGA, FISHMONGER, TITHE TO HELL and WE WERE MEANT TO.
Film Independent revealed the participants for their second annual Episodic Directing Intensive, including AFI Alumni Erin Li (AFI DWW Class of 2013) and Claudia Sparrow (AFI Class of 2008).
Cinematographer Siwei Li (AFI Class of 2021) is a recipient of this year's Fresh Perspectives in Cinematography grant given by AbelCine in partnership with ARRI and the ASC.
Congratulations to the following AFI Alumni who were invited to become members of the Academy of Motion Picture Arts and Sciences: Cinematographer Tommy Maddox-Upshaw (AFI Class of 2004); Documentarian Patrick Creadon (AFI Class of 1993); Film Editor Sarah Broshar (AFI Class of 2005); Marketing and Public Relations executive Scott Mitsui (AFI Class of 1998);  Short Films and Feature Animation filmmaker Tiffany Frances (AFI DWW Class of 2020).
The Sundance Institute announced the eight women selected for the 2023 Sundance Women to Watch x Adobe Fellowship. Congratulations to DWW Alum April Maxey (AFI DWW Class of 2022) who is among the Fellows this year!
RespectAbility, a non-profit that seeks to combat stigmas for people with disabilities through advocacy, has announced the participants for the 5th edition of its Lab for Entertainment Professionals with Disabilities, including director Radha Mehta (AFI Class of 2023).
The Alliance of Women Directors selected Kelly Pike and April Moreau (both AFI DWW Class of 2022) as 2023 Directing the Actor Lab Fellows.
At the 76th Cannes Film Festival, THE ZONE OF INTEREST, produced by AFI Alum James Wilson (AFI Class of 1991), won the Grand Prix.
DEVELOPMENT
AFI Alum Eve Brandstein (AFI DWW Class of 1977) announced that Solaris Entertainment is developing a new documentary centered on trailblazing comedy writer and her former business partner, Anne Beatts, who was the first woman to write for SATURDAY NIGHT LIVE.
LAWMEN: BASS REEVES, starring David Oyelowo, has added actors Dale Dickey, Margot Bingham, Mo Brings Plenty and Tosin Morohunfola to the new anthology series created for television by Chad Feehan (AFI Class of 2004), who also serves as showrunner.
Brad Ingelsby's (AFI Class of 2005) new untitled HBO limited series will star Emmy Award®-winning actor Mark Ruffalo.
Director and AFI Alum Malcolm Washington (AFI Class of 2016) will be making his feature directorial debut with the film THE PIANO LESSON, based on the play by August Wilson and starring John David Washington and Samuel L. Jackson.
NEWS PROJECTS
Netflix unveiled the official trailer and launch date of Season 6 of BLACK MIRROR. AFI Alum Uta Briesewitz (AFI Class of 1994) directed one of the episodes this season.
President Joe Biden and First Lady Jill Biden hosted a screening of FLAMIN' HOT, joined by the cast and crew of the film and Latino community leaders. Editor Kayla Emter (AFI Class of 2008) and Assistant Editor Selinda Zhou (AFI Class of 2018) both worked on the film.
The Hollywood Reporter interviewed director Chris Robinson on his new sports drama SHOOTING STARS, which was shot by cinematographer Karsten Gopinath (AFI Class of 1993) and is centered around Lebron James' high school basketball team.
LESSONS IN CHEMISTRY, starring Brie Larson and executive produced by Susannah Grant (AFI Class of 1991), will debut on Apple TV+ beginning October 13.
Indiewire interviewed director Zachary Wigon and cinematographer Ludovica Isidori (AFI Class of 2013) to explore the single-set film through the prism of their new feature SANCTUARY, starring Margaret Qualley and Christopher Abbott.
HBO released the first trailer for THE STROLL, which won the Special Jury Award for Clarity of Vision at the Sundance Film Festival. The documentary, which offers an intimate history of New York City's Black transgender sex workers, was shot by cinematographer Sara Kinney (AFI Class of 2021) and premiered June 21 on HBO.
Just in time for Pride Month in June, the queer horror story JAGGED MIND debuted on Hulu. The film was shot by cinematographer Rasa Partin (AFI Class of 2016) and produced by Daniela Ruiz (AFI Class of 2015).
FILM FESTIVALS
The Stony Brook Film Festival will take place July 20-29, 2023 and feature films by the following AFI Alumni. Congratulations to the AFI filmmakers behind THE BASICS OF LOVE which was honored with the Closing Night Short Film award!
THE BASICS OF LOVE
Joshua Nathan (AFI Class of 2021), Writer/Director
Xixian Wang (AFI Class of 2021), Producer
Andi Obarski (AFI Class of 2021), Cinematographer
Colton Warren (AFI Class of 2021), Editor
Haven Kim (AFI Class of 2021), Production Designer
Marina Perez Ramirez (AFI Class of 2021), Production Designer
MAHOGANY DRIVE
Veronica Bouza (AFI Class of 2020), Cinematographer
Variety reviewed LA CHIMERA, Alice Rohrwacher's "eccentric, romantic tale of competing grave-robbers in Central Italy," which recently bowed at Cannes. AFI Alum Christos Dervenis (AFI Class of 2000) served as a Line producer on the feature.
CAA's 8th edition of their annual screening showcase CAA Moebius took place June 7-8. Congratulations to all of the AFI Alumni whose work was featured this year!"
Myriad AFI Alumni represented at this year's Los Angeles Greek Film Festival (LAGFF), including Zaphiris Epaminondas (AFI Class of 1991), Andre Lascaris (AFI Class of 2005), Alexander Georges (AFI Class of 2001), Fay Efrosini Lellios (AFI Class of 1998), Nasos Gatzoulis (AFI Class of 2016), Katerina Hoyo-Frederickson (AFI Class of 2021), Ersi Danou (AFI Class of 1990), and Joe Petricca (AFI Class of 1990), Christina Diamantara (AFI Class of 2019). The winners of LAGFF's 2023 Orpheus Awards were announced at a ceremony, emceed by AFI's own Chris Schwartz, at the Silver Screen Theatre in the Pacific Design Center.
OTHER NEWS
The 2023 International Cinematography Summit, with more than 30 cinematographer societies from around the world, wraps today. AFI Fellows and Alumni representing their countries this year include: Aasulv "Wolf" Austad (AFI Class of 1999) – Norway; Petr Cikhart (AFI Class of 2012) – the Czech Republic; Guy Godfree, CSC (AFI Class of 2011) – Canada; Miko Malkhasyan (AFI Class of 2023) – Armenia; Stephanie Martin (AFI Class of 2002; AFI DWW Class of 2012) – Argentina; Valentina Martinicio (AFI Class of 2014) – Italy; Hilda Mercado (AFI Class of 2000) – Mexico; Isue Shin and Shi-Hyoung Jeon (both AFI Class of 2023) – South Korea; Martim Vian (AFI Class of 2009) – Portugal; Joewi Verhoeven (AFI Class of 2023) – the Netherlands
Showrunner Lee Metzger (AFI Class of 2000) and Blake Shelton have teamed up to launch Lucky horseshoe Productions.
Hanna Västinsalo (AFI Class of 2014), the filmmaker behind the Venice prize-winning sci-fi drama PALIMPSEST, has signed with Activist Artists Management.
YOU HURT MY FEELINGS cinematographer Jeffrey Waldron (AFI Class of 2005) was recently interviewed about his collaboration with director Nicole Holofcener, creating a film's visual language on a tight schedule, and how working with women has influenced his decisions on set.
The Sundance Institute interviewed director and co-writer Tari Wariebi (AFI Class of 2020) about his short film WE WERE MEANT TO which premiered at Sundance earlier this year. Co-writer Christina Kingsleigh Licud (AFI Class of 2019), producer Jordan Tyner (AFI Class of 2020), cinematographer Veronica Bouza (AFI Class of 2020), production designer Rhea Solanki (AFI Class of 2020) and editor Luodawei Xiao (AFI Class of 2020) all worked on the project as well.