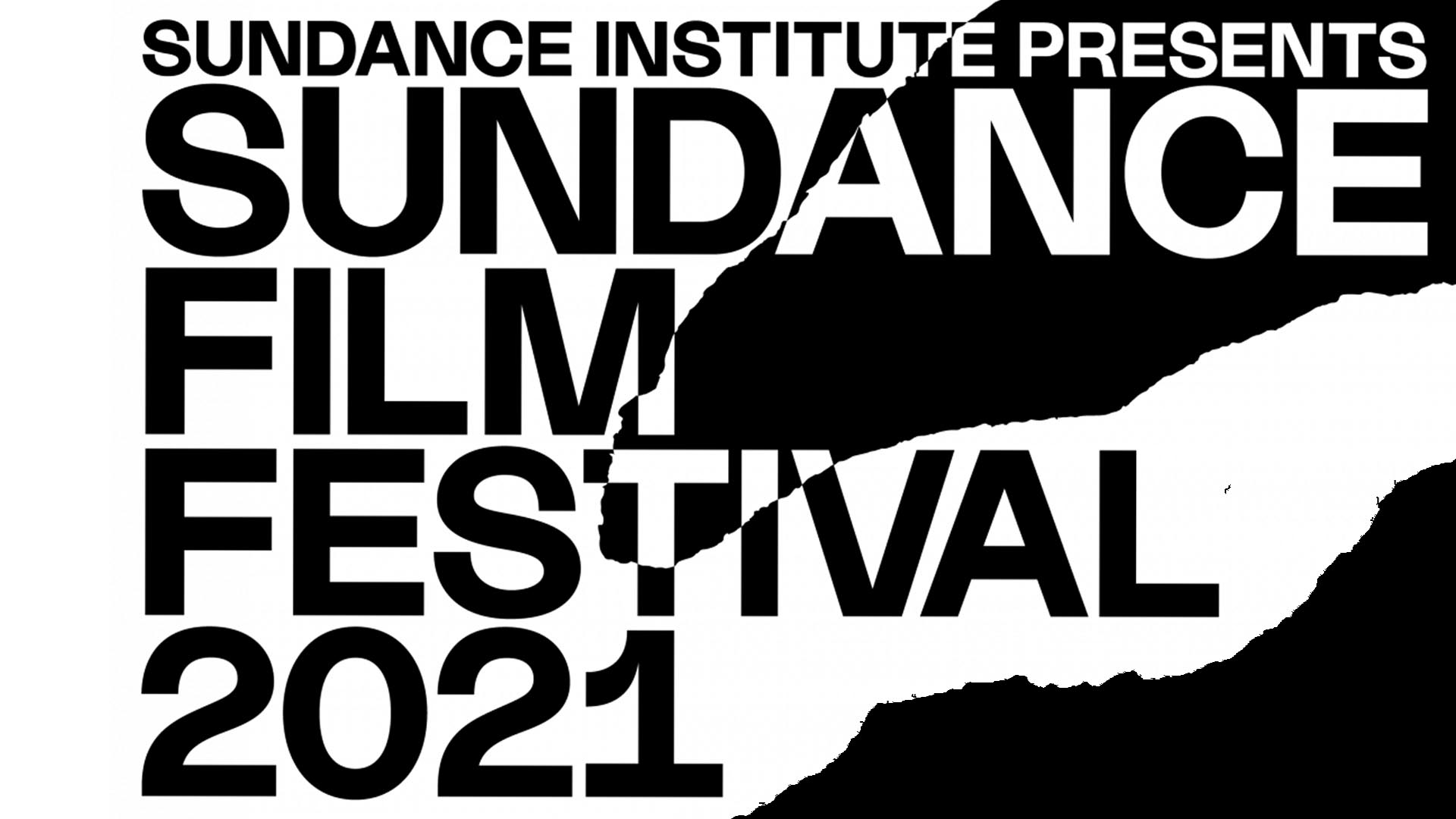 AFI Movie Club to Celebrate AFI AWARDS 2020 Honorees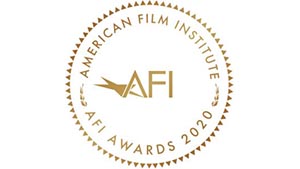 Starting in February, AFI's global Movie Club program will honor this year's AFI AWARDS recipients (view full list here), with new and exclusive content released daily, including special guests from the honored works introducing the titles and AFI "Behind the Scene" conversations with filmmakers and actors.
Sign up to be the first to receive exclusive AFI AWARDS content here.
Join Backlot in the New Year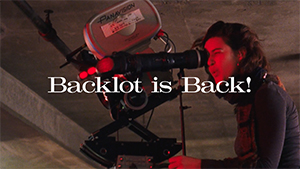 Looking to take your career to the next level or to give a fellow AFI alum the opportunity to advance in the industry? Join AFI Backlot and sign up to be a mentor or mentee! AFI alumni also requested AFI email addresses to make it easier to connect and to cultivate a sense of community. If you are interested in receiving an AFI email address, please reach out to our Alumni Affairs department at AlumniEmailRequest@AFI.com.
AFI Alumni at Sundance!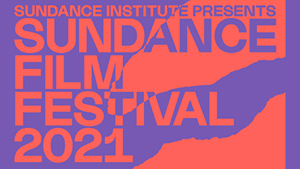 We are incredibly proud of all of the AFI alumni whose films recently premiered at the first-ever hybrid Sundance Film Festival, featuring both virtual and in-person presentations. CODA, written and directed by Sian Heder (DWW Class of 2005) and shot by Paula Huidobro (Class of 2004) was acquired by Apple and broke Sundance's sales records. To honor our distinguished alums and their groundbreaking work, AFI hosted a virtual celebration of Whitewater Films' Annual Sundance Pancake Brunch, moderated by REBEL HEARTS executive producer Rick Rosenthal (AFI Class of 1973) with Heder, Huidobro and WILD INDIAN producer Thomas Mahoney (Class of 2008). If you missed the Sundance conversation, you can still watch it now. Please keep the link below private, and enjoy!
Apply for SFFILM Rainin Grant Opportunity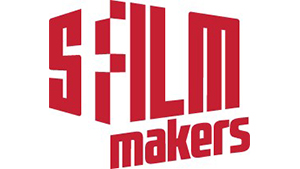 Attention filmmakers, are you looking for funds for your film? The SFFILM's Rainin Grant supports feature length narrative films in the screenwriting, development/packaging or post-production stages and is currently accepting applications for its 2021 cycle. Grantees receive between $25,000 – $50,000 cash grants, depending on the stage, and access to a suite of artist support programs at SFFILM FilmHouse, which includes industry mentorship, peer workshopping, filmmaking events and staff support. The regular deadline to apply is February 11 and the late deadline is March 12. Learn if your project is eligible and apply today!
New Filmmaker Videos to Watch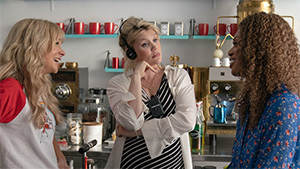 AFI Conservatory
Director, writer and actress Emerald Fennell virtually joined AFI Fellows to talk about her feature directorial debut PROMISING YOUNG WOMAN.
Director Fernando Frias attended a virtual Harrold Lloyd Master Seminar to speak toFellows on filmmaking and his new film I'M NO LONGER HERE (YA NO ESTOY AQUI).
AFI Movie Club
"How to Succeed at Festivals" Panel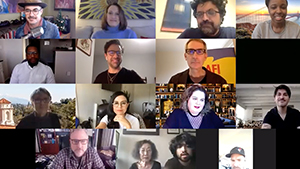 AFI recently presented "How to Succeed at Festivals," a conversation to help alumni navigate the festival circuit, from the submission process through making the most of the experience. The panel featured programmers from renowned festivals including Austin Film Festival, Sundance, the Mill Valley Film Festival, River Run Film Festival and AFI FEST presented by Audi. The conversation is now available to AFI alumni to watch now! As it is for the AFI community only, please keep the link private and refrain from sharing on social media. Thank you, and enjoy!
Film Critic Elvis Mitchell Joins AFI Conservatory Faculty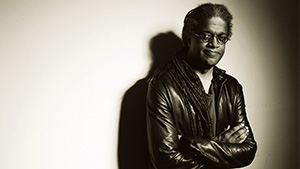 Elvis Mitchell, the American film critic and host of KCRW's nationally syndicated pop culture and entertainment show, "The Treatment," recently joined the AFI Conservatory as a Senior Lecturer. He is teaching a course called The Disruptors in which AFI Fellows will explore groundbreaking, genre-shaking, revolutionary films. The class will become familiar with these influential works, their context, their players and the effect they have had on the industry at large.
Thank You for Donating to the Scholarship Fund!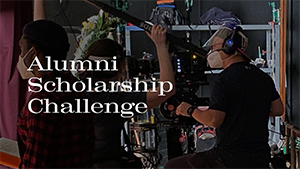 Because of your support, and the support of the entire alumni community, we are on our way to unlocking $25,000 of matching funds as part of the Alumni Scholarship Challenge. Your generosity allows young filmmakers in financial need to focus on honing their craft and sharing their stories with the world. If you missed the opportunity to give before year-end, you can still help us reach our goal and support AFI Conservatory Fellows in the year ahead by donating today.
AFI x AFI Merch Designed by AFI Conservatory Fellows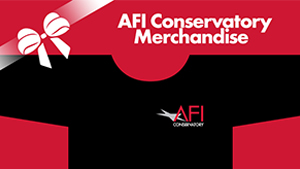 Looking to sport AFI merch in the New Year and represent your alma mater? Check out our official AFI merch, including AFI x AFI – a line entirely designed by AFI Fellows with discipline-specific items. Or purchase other AFI Conservatory and Movie Club gear, including hats, t-shirts and hoodies, for the film fan in your life.
AFI in the News
Awards & Competitions
LaToya Morgan's (AFI Class of 2005) new short TEAM MARILYN won the WrapWomen and STARZ 'Telling Our Stories' Short Film Competition. Yoko Okumura (AFI Class of 2014) was also a finalist for her film LEXICAL GAP.
Distinctions
Longtime collaborators Darren Aronofsky and Matthew Libatique (both AFI Class of 1992) made Indiewire's Influencers list and talk about the evolution of their work since they met at the AFI Conservatory.
The National Film Registry added to its collection for 2020, selecting films including Julie Dash's ILLUSIONS (AFI Class 1974).
Armenia has selected SONGS OF SOLOMON, written by Audrey Gevorkian (AFI Class of 2019), as its official submission for the 93rd Academy Awards®' International Feature Film category.
Variety named Sian Heder (AFI DWW Class of 2005) as one of their 10 Directors to Watch in 2021.
The Black List named their list of the best unproduced screenplays of the year, including projects written by Greg Wayne (AFI Class of 2017) and Greg Navarro (AFI Class of 2007).
New Projects in Development
Catalina Aguilar-Mastretta (AFI Class of 2011) has been hired to direct THE GIVER OF STARS, based on Jojo Moyes' bestselling novel.
Following the success of QUEEN'S GAMBIT, creator Scott Frank (AFI Class of 1984) and Anya Taylor-Joy are set to reteam for an adaptation of Vladimir Nabokov's "Laughter in the Dark."
Susannah Grant (AFI Class of 1991) is set to write and executive produce new Apple series, LESSONS IN CHEMISTRY, starring Brie Larson.
Disney and Lucasfilm have tapped Patty Jenkins (AFI Class of 2000) to direct ROGUE SQUADRON, making her the first woman to direct a feature film in the STAR WARS franchise.
Bryce McGuire (AFI Class of 2013) is set to make his feature directorial debut with BAD BLOOM, starring Vera Farmiga.
A new series based on the life of music icon Rick James will be written and executive produced by Randy McKinnon (AFI Class of 2017).
A new drama series based on the life of the iconic artist Frida Kahlo is in development with Joel Novoa (AFI Class of 2012) set to direct.
Distribution Deals
Array has picked up the rights for ALASKA IS A DRAG, directed by Shaz Bennett (AFI DWW Class of 2012) and produced by Diane Becker (AFI Class of 2006).
Gravitas Ventures has picked up the distribution rights to the Kerem Sanga-helmed thriller, THE VIOLENT HEART, which had its premiere at this year's Tribeca Film Festival. The film, shot by AFI Alum Ricardo Diaz (AFI Class of 2009), is slated for a day-and-date release on February 19.
Netflix has acquired the rights to the highly anticipated adaptation of "All Quiet on the Western Front," starring Daniel Brühl and produced by Daniel Dreifuss (AFI Class of 2007).
Focus Features has acquired the worldwide rights to the next film from Kenneth Branagh, BELFAST, which was shot by cinematographer Haris Zambarloukos (AFI Class of 1994).
GoQuest Media and Serbian telecommunications and cable TV operator Telekom Srbija have closed a deal to distribute new spy thriller series CIVIL SERVANT, directed by Ivan Zivkovic (AFI Class of 2000) and Miroslav Lekic.
Festival News
SHARED BALCONY, written, directed and produced by Fay Efrosini Lellios (AFI Class of 1998), recently won the Nostimon Imar Honorable Mention Award at this year's Bridges Peloponnese International Film Festival.
Productions & New Releases
Documentary BABENCO: TELL ME WHEN I DIE about the late, Oscar®-nominated Argentine-Brazilian filmmaker is called "elegant and affecting" by Variety. Cinematographer Carolina Costa (AFI Class of 2013) worked on the film, which is the first documentary ever selected as Brazil's official submission for the international feature Oscar®.
THINGS HEARD AND SEEN, starring Amanda Seyfried and adapted from AFI alum Elizabeth Brundage's (AFI Class of 1983) novel "All Things Cease to Appear" is scheduled to be released on Netflix on April 30.
SHTF (Sh*t Hits the Fan), a sci-fi thriller starring Alicia Silverstone and Stephen Moyer and shot by cinematographer Julian Estrada (AFI Class of 2014) recently wrapped production in Montana.
Michelle Pfeiffer talks to Variety about working on her new film FRENCH EXIT with director Azazel Jacobs (AFI Class of 2001).
Marvel's WANDAVISION, which recently premiered on Disney+, features the work of second assistant editor Scott Jacobs (AFI Class of 2007).
Israel's Oscar® entry ASIA is reviewed in Variety, with the publication particularly praising the cinematography of AFI alum Daniela Nowitz (AFI Class of 2014).
WALKING WITH HERB, directed and produced by Ross Marks (AFI Class of 1993), was picked up by Pureflix and set for a national release on March 26, 2021.
SELENA: THE SERIES drew 25 million households in the first four weeks since it premiered on Netflix. Raymond Perez (AFI Class of 2019) is a writer on the show based on the life of acclaimed Tejano singer Selena Quintanilla.
Cinematographer Jaime Reynoso (AFI Class of 1994) recently wrapped production on the third and final season of Netflix's The Kominsky Method.
Other News of Note
WME signed Mark Jeevaratnam (AFI Class of 2017), whose new film RESIDUE was named one of the New Yorker's best films of 2020 and was picked up by Ava DuVernay's ARRAY label.
Priscilla J. ("Sally") Mattison (AFI Class of 1986), Of Counsel to Bernard M. Resnick, Esq., P.C., became an Adjunct Faculty member at the Villanova University Charles Widger School of Law, co-teaching a course in Entertainment Law.
The Sager Group has published a new novel written by Howard Smith (AFI Class of 1983) titled "Meeting Mozart, From the Secret Diaries of Lorenzo da Ponte," with a dozen drawings by internationally acclaimed artist, Zak Smith. It is now available where books are sold.