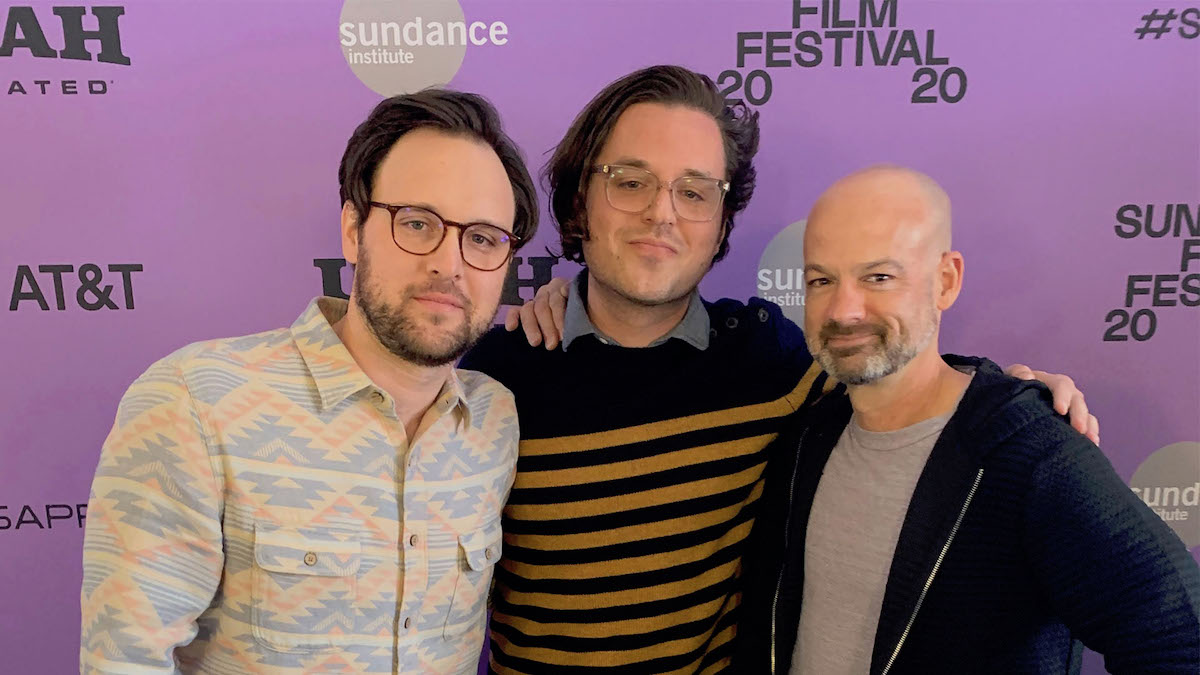 In other AFI Alumni news…
The Alice Initiative has unveiled its annual list of emerging female directors. Voted on by more than 50 studio executives and producers, this year's selected filmmakers include Dime Davis (DWW Class of 2015), Rachel Goldberg (DWW Class of 2010) and Alexis Ostrander (DWW Class of 2014).
Caroline Costa (AFI Class of 2013), cinematographer for HALA, WANDER DARKLY and WORKFORCE, was named to Variety's "Ten Latinx to Watch" list.
Mattson Tomlin (AFI Class of 2014), who co-wrote "The Batman" with director Matt Reeves, will adapt the graphic novel "Memetic" for Lionsgate and Seth Rogen's Point Grey.
Claudia Sparrow (AFI Class of 2008) won an honorable mention at Slamdance for her feature documentary film MAXIMA.
Paola Villegas (AFI Class of 2019) was accepted as one of the thirteen participants for the 2020 Walt Disney Television Writing Program.
In recognition of her work championing women in entertainment, Julie Dash (AFI Class of 1974) received the 6th Annual Horizon Pioneer Award presented at the WME Lounge during the Sundance 2020 Film Festival.
The American Society of Cinematographers honored Frederick Elmes (AFI Class of 1972) with the ASC Lifetime Achievement Award at the 34th Annual ASC Awards ceremony.
The Oscar®-nominated documentary short WALK RUN CHA-CHA by Colette Sandstedt (AFI Class of 2003) is available to watch on Vimeo.
Caleb Deschanel (AFI Class of 1969) won Outstanding Virtual Cinematography in a CG Project for THE LION KING  at the 18th Visual Effects Society Awards.
The DGA Awards nominated Melina Matsoukas (AFI Class of 2005), director of QUEEN & SLIM, for Outstanding Directorial Achievement – First-Time Feature Film Director.
STAR TREK: PICARD, directed by Hanelle Culpepper (DWW Class of 2002), has launched on CBS.com.
Andrea Arnold (AFI Class of 1991), Susannah Grant (AFI Class of 1991) and Jennifer Lane (AFI Class of 1994) were nominated for PGA Awards for BIG LITTLE LIES, UNBELIEVABLE and QUEER EYE respectively.
Robert Richardson (AFI Class of 1979) was nominated for an ASC Award for his work on ONCE UPON A TIME… IN HOLLYWOOD, directed by Quentin Tarantino.
Scott Silver (AFI Class of 1992) was nominated for both a BAFTA and WGA Award for his work on the Warner Bros. and DC Comics feature film, JOKER.
John Roesch (AFI Class of 1977) earned multiple Motion Picture Sound Editors nominations for his work on AVENGERS: ENDGAME, FROZEN II, JIM HENSON'S THE DARK CRYSTAL: AGE OF RESISTANCE, SPIES IN DISGUISE and TOY STORY 4.
Valentin Vignet (AFI Class of 2011) was the cinematographer for NEFTA FOOTBALL CLUB which was nominated for an Academy Award® for Best Live Action Short Film.
Rodrigo Garcia (AFI Class of 1986) was named to the jury at this year's Sundance Film Festival in the U.S. Dramatic Competition category, alongside actor/filmmaker Ethan Hawke and MUDBOUND's Dee Rees.
For his 74th birthday, David Lynch (Class of 1970) released WHAT DID JACK DO? On Netflix.
Patty Jenkins (AFI Class of 2000) and ASC President Kees can Oostrom (AFI Class of 1977) were among numerous industry professionals championing a "Filmmaker Mode" setting to be made available on all home television systems.
Maor Azran (AFI Class of 2018), Omer Ben-Shachar (AFI Class of 2018), Ashish Dawar (AFI Class of 2017) and Muriel Naim (AFI Class of 2017) were named to the BAFTA Newcomers 2020 Group.
MARRIAGE MATERIAL, an AFI thesis film, is now available to watch online from Searchlight Pictures. The film was written/directed by Oran Zegman (AFI Class of 2018), produced by Maor Azran (AFI Class of 2018), shot by Charlie Cole (AFI Class of 2018) and edited by Marc Sedaka (AFI Class of 2018).
Carroll Parrott Blue (AFI Class of 1981) passed away recently and will be greatly missed.