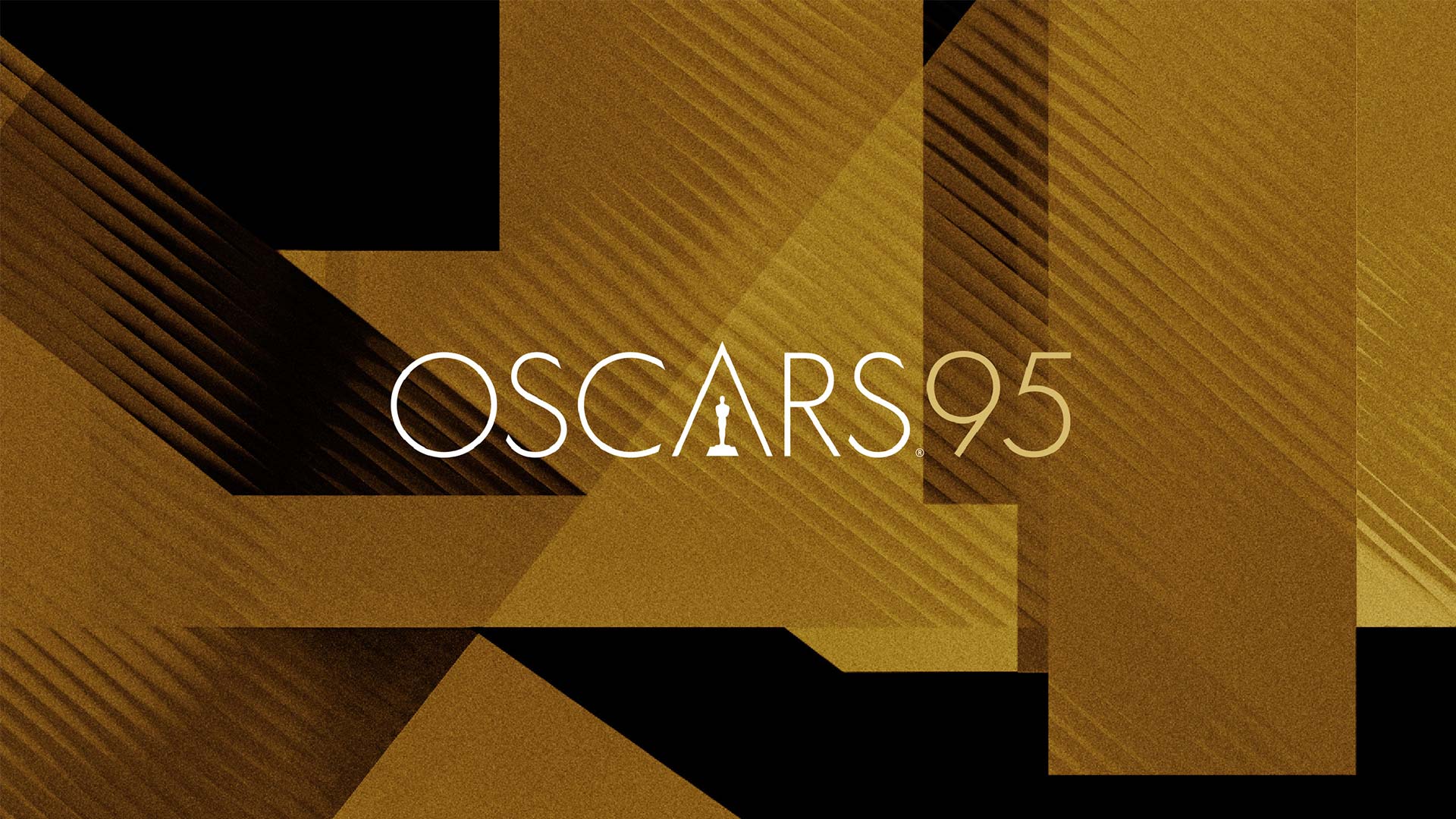 In Other AFI News…
AWARDS, GRANTS, FELLOWSHIPS AND OTHER HONORS
The NAACP Awards announced their nominations including Hanelle Culpepper (AFI DWW Class of 2002) for Outstanding Directing in a Drama Series and PENS & PENCILS for Outstanding Short-Form (Live Action), which was directed by Gia-Rayne Harris (AFI Class of 2021), written/produced by Gem Little (AFI Class of 2021), shot by cinematographer Veronica Bouza (AFI Class of 2020) and edited by Lily Judge (AFI Class of 2020).
Before bestowing AFI Alum Todd Field (AFI Class of 1992) with the Best Picture prize at the New York Film Critics Circle awards, director Martin Scorsese said that "the clouds lifted" after experiencing Field's latest film TÁR, starring Cate Blanchett. Field also was awarded Best Director, Best Screenplay and Best Film by the Los Angeles Film Critics.
AFI Alum Gia-Rayne B. Harris (AFI Class of 2021) was awarded the 2022 Women Directing Mentorship from SeriesFest and Shonda Rhimes' Shondaland.
Film Independent announced its new Project Involve Fellows including the following AFI Alumni: Cinematographers Lakmé Iyengar (AFI Class of 2021) and Elisa Souza (AFI Class of 2021); director Omer Ben-Shachar (AFI Class of 2018); Editors Luodawei Xiao (AFI Class of 2020) and Luqi Zhao (AFI Class of 2019); Executive Joyce Liu-Countryman (AFI Class of 2018) and Producer Yuky Shen (AFI Class of 2021).
The International Animated Film Association recently announced the nominations for this year's Annie Awards which will take place February 25. The June Foray Award for charitable impact, which is given to individuals who have made a significant impact on the art and industry of animation, will be awarded to historian and educator Mindy Johnson (AFI Class of 1989). At the Academy Motion Picture Museum, Johnson presented her newfound discovery that Bessie Mae Kelley was one of the earliest known women to hand-draw and direct animated films. She has been featured in The New York Times and NPR for this extraordinary research that has elevated Kelley's contributions to the art form and is currently working on a documentary with Oscar®-nominated producer Jinko Gotoh, as well as a forthcoming book.
AFI Alumni from the Class of 2020 and 2021 were honored with the Richard P. Rogers Spirit of Excellence Award, the William J. Fadiman Screenwriting Award and the Franklin J. Schaffner Fellow Award at the AFI FEST 2022 Alumni party.
At EnergaCAMERIMAGE, cinematographer Enrico Silva (AFI Class of 2021) took home the Golden Tadpole for the AFI thesis film MAGDALENA. TÁR, written and directed by fellow Alum Todd Field (AFI Class of 1992), was awarded the Golden Frog.
FIVE MOVES OF DOOM, written by AFI Alum A.J. Devlin (AFI Class of 2004), was selected as one of the The Globe and Mail's 100 Best Books of 2022. It also won the 2022 Crime Fiction Lover Editor's Choice Award for Best Indie Crime Novel. Devlin's novel has also been nominated for a 2023 Left Coast Crime Lefty Award for Best Humorous Mystery Novel.
AFI Alum Marco Barberi (AFI Class of 1999) was nominated for the Swiss Film Prize, voted on by the Swiss Film Academy, for his camera work on JILL.
DEVELOPMENT
A body swapping comedy pitched by AFI Alum Max Barbakow (AFI Class of 2015) was picked up by Amazon Studios in a heated bidding war, with LuckyChap Entertainment set to produce. AFI Alum Bronte Payne (AFI Class of 2017) is an executive at the production label.
AFI Alum Daniel Casey's (AFI Class of 2007) spec script "The Pinkerton," a supernatural revenge-western, is set to be directed by Jason Bateman, with the backing of Warner Bros. and JJ Abrams' Bad Robot.
Deniese Davis (AFI Class of 2012) and her Reform Media Group banner recently earned a development deal with Tyler Perry Studios.
Dennis Quaid joined the cast of BASS REEVES, a new series from YELLOWSTONE co-creator/showrunner Taylor Sheridan which is executive produced by AFI Alum Chad Feehan (AFI Class of 2004).
WALLER, a PEACEMAKER spinoff with Viola Davis set to star, will be penned AFI Alum and screenwriter Christal Henry (AFI Class of 2005).
Crossing Bridges Films, founded by AFI Alumni Antoneta Kastrati (AFI DWW Class of 2012) and Sevdije Kastrati (AFI Class of 2011) met Casey Cooper Johnson (AFI Class of 2011), is currently in development on three feature films: RETURN TO THE MOUNTAIN, THE LEMURIAN CANDIDATE and A DANGEROUS MAN. Learn more here.
AFI Alum Melina Matsoukas (AFI Class of 2005) is set to executive produce a limited series on legendary boxer Jack Johnson, which will star Mahershala Ali.
AFI Alum Bryce McGuire (AFI Class of 2013) is set to write and direct NIGHT SWIM for Atomic Monster and Blumhouse, with Wyatt Russell and Kerry Condon attached.
DISTRIBUTION
MGM picked up the worldwide rights to the NIGHT OF THE LIVING DEAD sequel that AFI Alum LaToya Morgan (AFI Class of 2005) is writing and AFI FEST Alum Nikyatu Jusu (NANNY) is directing for Village Roadshow Pictures, Vertigo Entertainment, Westbrook, Origin Story and the late George A. Romero's Sanibel Films.
The psychological horror-thriller OPEN HOUSE will star Alicia Sanz (EL CID) and Raúl Castillo and be produced by AFI Alum Ryan Scaringe (AFI Class of 2017).
Good Deed Entertainment has acquired the U.S. rights to LGBTQ+ drama YOU CAN LIVE FOREVER, produced by Robert Vroom (AFI Class of 2007).
NEW PROJECTS
Variety talked to the women creators behind the scenes of BLACK PANTHER: WAKANDA FOREVER, including Emmy®-nominated cinematographer Autumn Durald Arkapaw (AFI Class of 2009).
The LA Times featured AFI Alum Darren Aronofsky (AFI Class of 1992) on the podcast THE ENVELOPE to talk about his acclaimed new film THE WHALE and his collaboration with star Brendan Fraser.
A24 released the first trailer for BEAU IS AFRAID, written and directed by Ari Aster and shot by cinematographer Pawel Pogorzelski (both AFI Class of 2010).
The new documentary BIG CHIEF BLACK HAWK, produced by AFI Alum Paul Fishback (AFI Class of 2019), is set to premiere on PBS's WORLD CHANNEL's America Reframed on February 16.
Deadline interviewed cinematographer and AFI Alum Polly Morgan (AFI Class of 2010) about her experience working in South Africa on the acclaimed film THE WOMAN KING.
Lucasfilm revealed the THE MANDALORIAN season three trailer. AFI Alum Rachel Morrison (AFI Class of 2006) will be one of the directors featured this season on the acclaimed series.
Nobel Peace Prize winner Malala Yousafzai has boarded STRANGER AT THE GATE, executive produced by Eric Nichols (AFI Class of 2013). The short documentary was nominated for Best Documentary Short at the 95th Academy Awards.®
20th Century Studios has unveiled a first look at its true-crime thriller BOSTON STRANGLER, starring Keira Knightley, which will premiere March 17, 2023, on Hulu in the U.S. The film was overseen by AFI Alum Bronte Payne (AFI Class of 2017) for LuckyChap and Sam Roston for Scott Free.
Editor and AFI Alum Sarah Broshar (AFI Class of 2005) was interviewed for Deadline about her experience working on Steven Spielberg's THE FABELMANS.
With the Season 5 premiere of YELLOWSTONE which AFI Alum Stephen Kay (AFI Class of 1991) directed, the episode "earned the distinction of being the most watched show across all of TV in 2022 and the most watched cable premiere since 2017's THE WALKING DEAD."
Peacock released the first trailer for PAUL T. GOLDMAN, produced by Michael McGuire (AFI Class of 2009).
The new Tim Burton series WEDNESDAY, which Gandja Monteiro (AFI DWW Class of 2018) served as a director on, has broken several records including the most viewing time in a single week for an English-language series on Netflix and the first time any English-language series has topped 400 million hours in a week.
Variety interviewed cinematographer Robert Richardson (AFI Class of 1979) about the new historical drama EMANCIPATION.
Netflix released the first trailer to Scott Cooper's THE PALE BLUE EYE, shot by cinematographer Masanobu Takayanagi (AFI Class of 2002).
FESTIVALS
From director Dan Katzir (AFI Class of 2000) and executive producer Rick Rosenthal (AFI Class of 1973), AMERICAN POT STORY: OAKSTERDAM just debuted at Slamdance and won an audience award! The documentary took over 12 years to make and tells the unknown origin story of how a handful of underdogs risked everything to spark the current worldwide revolution in cannabis policy. Reflecting Oakland, California's rich history of civil resistance, they opened the first ever cannabis college, Oaksterdam University, and got Prop 19 – a measure to legalize cannabis – on the ballot in California, thus bringing this taboo topic to the mainstream and opening a conversation on its social justice impact.
Rotterdam International Film Festival, which takes place January 25-February 5, 2023, has selected PLAYLAND, the debut feature of cinematographer and AFI Alum Jo Jo Lam (AFI Class of 2020), for their official lineup.
JUSTICE, a new documentary from Doug Liman, has been added to this year's Sundance lineup and will have its world premiere tonight. AFI Faculty Jeremy Grody worked on the sound mixing for the film with AFI Alum Esther Regan (AFI Class of 2021) providing sound editorial assistance.
A QUIET NIGHT AT MONTEREY PARK was selected as part of the Rhode Island International Film Festival and Cairo International Film Festival. Producers Bohan Crystal Yang and Shunchao Xu, Cinematographer Mufeng Han, Editor Yijun Reggie Zhao, Production Designer Ziwei Ouyang and Art Director Ye Wang (all AFI Class of 2022) brought the film to life.
REPRESENTATION
Writer, director, producer and AFI Alum Nicole Mejia (AFI Class of 2021) has signed to be represented by A3 Artists Agency. Her feature directorial debut A PLACE IN THE FIELD was acquired for theatrical distribution by Lionsgate and Grindstone and will be released in 2023.
Coming off of premiering the short film WE WERE MEANT TO at the 2023 Sundance Film Festival, AFI Alum Tari Wariebi (AFI Class of 2020) signed with Color Creative, the management and production company founded by Issa Rae and Deniese Davis (AFI Class of 2012).
OTHER NEWS
Director Darren Aronofsky (AFI Class of 1992) announced an IMAX re-release of his first film PI next year to commemorate its 25th anniversary. Cinematographer Matthew Libatique (AFI Class of 1992) also worked on the film.
The award-winning short film WE ARE HERE was selected as a Vimeo Staff Pick. The project was written/directed by Constanza Castro (AFI Class of 2015), alongside her sister Domenica Castro, with fellow Alum Salvador Pérez García (AFI Class of 2015) serving as co-writer and editor.
Indiewire named their list of six editors to watch in 2023, including AFI Alum Taylor Mason (AFI Class of 2012) who edited BIRTH/REBIRTH which is debuting at this year's Sundance Film Festival.
Swedish production services company Swixer has hired film producer, commercial director and AFI Alum Giulio Musi (AFI Class of 2009) as Executive Producer of Drama & Commercials. At Swixer, Musi will work with production companies and agencies looking for production services throughout Europe. His first feature film HUMANIZATION, which he both produced and directed, wo;; debut in theaters in the beginning of 2023.
AFI Alum Dave Perkal (AFI Class of 1992) sat down with TOP GUN: MAVERICK cinematographer Claudio Miranda, ASC to discuss his work on the blockbuster.
AFI Faculty and Alum Michael Pessah (AFI Class of 2004) served as the ASC representative and Study Group Chair on the National Film Preservation Board. The Board just released their latest list of films added to the National Film Registry, including CARRIE (1976), HAIRSPRAY, IRON MAN and WHEN HARRY MET SALLY…
Author, filmmaker and AFI Alum Julian David Stone (AFI Class of 1987) was recently interviewed about his new book "It's Alive" which portrays 1930s Hollywood just before the filming of the beloved cult-classic film, FRANKENSTEIN. https://anchor.fm/its-always-halloween/episodes/Frankenstein-with-Julian-David-Stone-e1s15fm