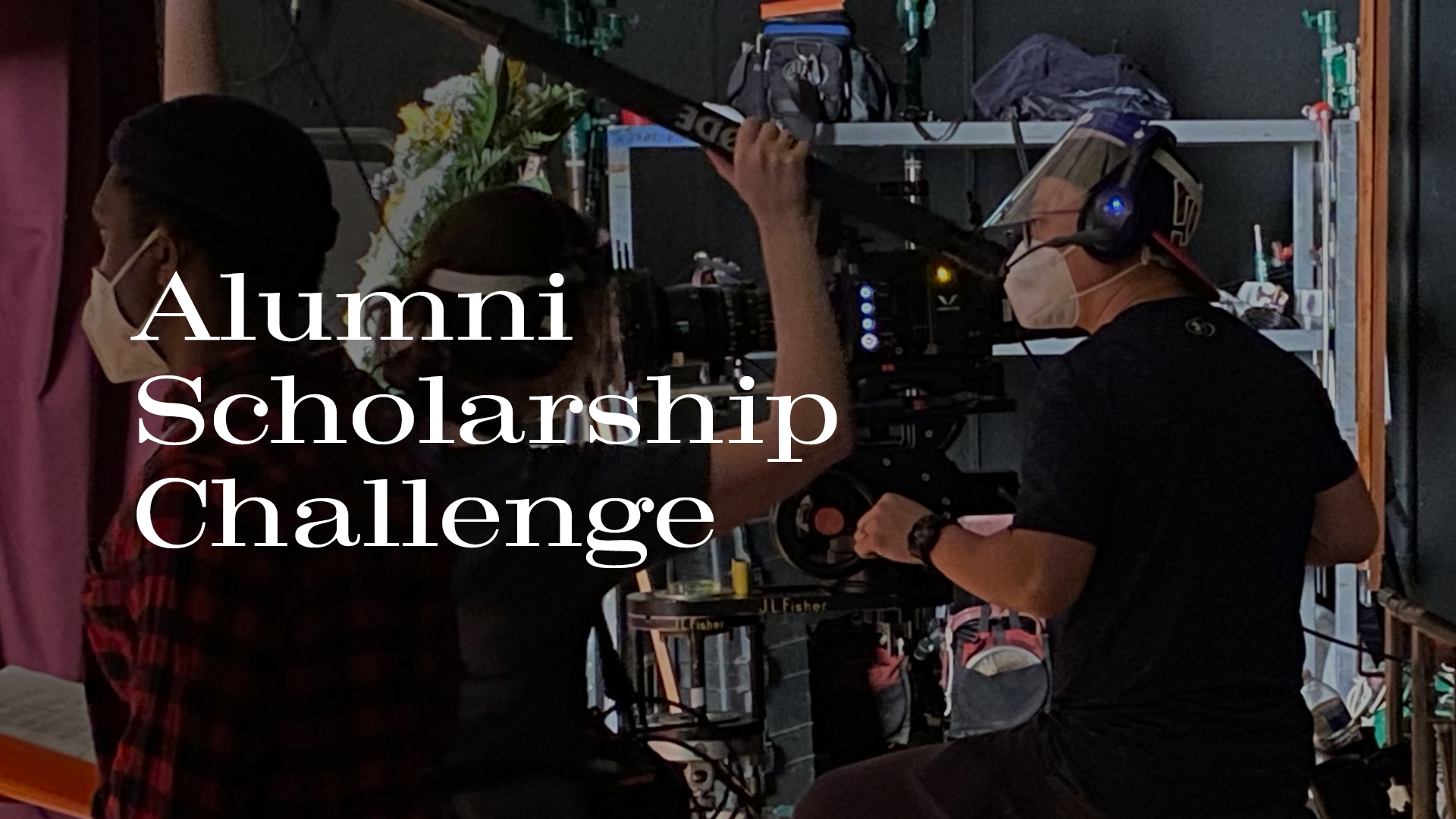 In Other AFI News…
Cinematography alum Tarin Anderson (AFI Class of 2004) and her husband, producing alum Brian Udovich (AFI Class of 2004), shot an ad for Target during COVID in their own house with only them and their kids as the cast and crew on set. As Brian said, "A unique opportunity for the kids to see Mom and Dad at work."
Writer/director Jaclyn Bethany (AFI Class of 2018) has rounded out the cast of her upcoming film THEFALLING WORLD, the second feature in her pandemic-themed trilogy.
Screenwriter Aadip Desai (AFI Class of 2020) was named as one of BAFTA's Breakthrough participants.
LORELEI recently won the Audience Award and the Student Jury Award at the Mannheim-Heidelberg Film Festival in Germany. AFI Alums who worked on the film include writer/director Sabrina Doyle (AFI Class of 2012), cinematographer Stephen Paar (Class of 2012) and editor Daniel Myers (Class of 2013).
Directing Workshop for Women alum Ashley Eakin (DWW Class of 2020) is featured in a New York Times article discussing the importance of how we represent disabilities onscreen. Eakin is also a disability activist who explored this subject in her award-winning DWW short film, SINGLE.
Documentary filmmaker P. David Ebersole (AFI Class of 1991) is named to the 26th annual Out100 list, which celebrates the LGBTQ+ community for their impact around the world.
Director Lesli Linka Glatter (AFI DWW Class of 1982) signs on to helm ASHLEY'S WAR about an all-female special ops unit in Afghanistan, with Reese Witherspoon on board to produce.
Variety has an exclusive first look at MOTHERING SUNDAY, directed by Eva Husson (AFI Class of 2003) and starring Josh O'Connor, Odessa Young, Colin Firth and Olivia Colman.
WONDER WOMAN 1984, directed by Patty Jenkins (AFI Class of 2000), will be released on Christmas Day on HBO Max and in select cinemas.
SHARED BALCONY, written and directed by Fay Lellios (AFI Class of 1998) will have its online worldwide premiere at the Bridges Peloponnese International Film Festival that will be held December 11-25, 2020.
Matthew Libatique (AFI Class of 1992) was interviewed on the No Film School podcast, discussing his award-winning career and the 20th anniversary of REQUIEM FOR A DREAM, which marked his second feature collaboration with Darren Aronofsky (AFI Class of 1992).
In a bold, new Beats by Dre ad, director Melina Matsoukas (AFI Class of 2005) celebrates Black joy through her striking visual imagery.
Film2Future, which strives to increase diverse representation in entertainment, recently honored showrunner and writer LaToya Morgan (AFI Class of 2005) at the organization's first Origins: In the Beginning virtual fundraiser.
Daniella Nowitz (AFI Class of 2014) wins the Best Cinematography Ophir Award – the Israeli Oscar – for ASIA. She is the first woman to ever win the award.
Mystery-thriller THE BLOODHOUND was recently picked up for distribution by Arrow. The film was created by an entire team of AFI alumni from the Class of 2016, including writer/director Patrick Picard, producers Thomas R. Burke and Leal Naim, cinematographer Jake Magee, editor David Scorca and production designer Arielle Ness-Cohn.
Genre Films and Amazon Studios are adapting the illustrated novella DNA ("Death Notification Agency"), which will be produced by John Schoenfelder (AFI Class of 2000).
Congrats to the following AFI alumni who received nominations at the Critics Choice Super Awards:
Best Action Movie for THE OUTPOST

Paul Merryman (AFI Class of 2010) and Henry Hughes (AFI Class of 2014), producers

Best Action Series for HUNTERS

Alfonso Gomez-Rejon (AFI Class of 1995), director and Frederick Elmes (AFI Class of 1972), cinematographer

Best Horror Movie for RELIC

Todd Makurath (Class of 2005), executive producer

Best Horror Movie for THE INVISIBLE MAN

Beatriz Sequeira (AFI Class of 2003), producer

Best Horror Series for LOVECRAFT COUNTY

Nelson McCormick (Class of 1985), director

Best Science Fiction/Fantasy Movie for PALM SPRINGS

Max Barbakow (AFI Class of 2015), director; Andy Siara (Class of 2015), writer; and Allison Jones (Class of 1981), casting director

Best Science Fiction/Fantasy Movie for SYNCHRONIC

Thomas R. Burke and Leal Naim (both Class of 2016), producers

Best Science Fiction/Fantasy Series for OUTLANDER

Barbara Stepansky (AFI Class of 2005), writer

Best Science Fiction/Fantasy Series for STAR TREK: DISCOVERY

Hanelle M. Culpepper (AFI DWW Class of 2002), director

Best Science Fiction/Fantasy Series for STAR TREK: PICARD

Hanelle M. Culpepper (AFI DWW Class of 2002), director/co-executive producer and Todd Cherniawsky (AFI Class of 1993), production designer

Best Science Fiction/Fantasy Series for WHAT WE DO IN THE SHADOWS

Allison Jones (Class of 1981), Casting Director

Best Superhero Movie for BIRDS OF PREY

Matthew Libatique (AFI Class of 1992), cinematographer and Jay Cassidy (AFI Class of 1976), editor
We want to hear from you. So we created an easy form for you fill out whenever you want to share information or updates about one of your projects or a fellow alum's project. And then we'll share it in Alumni Connection. Bookmark this link and keep everyone updated about all of your great work. VIEW FORM