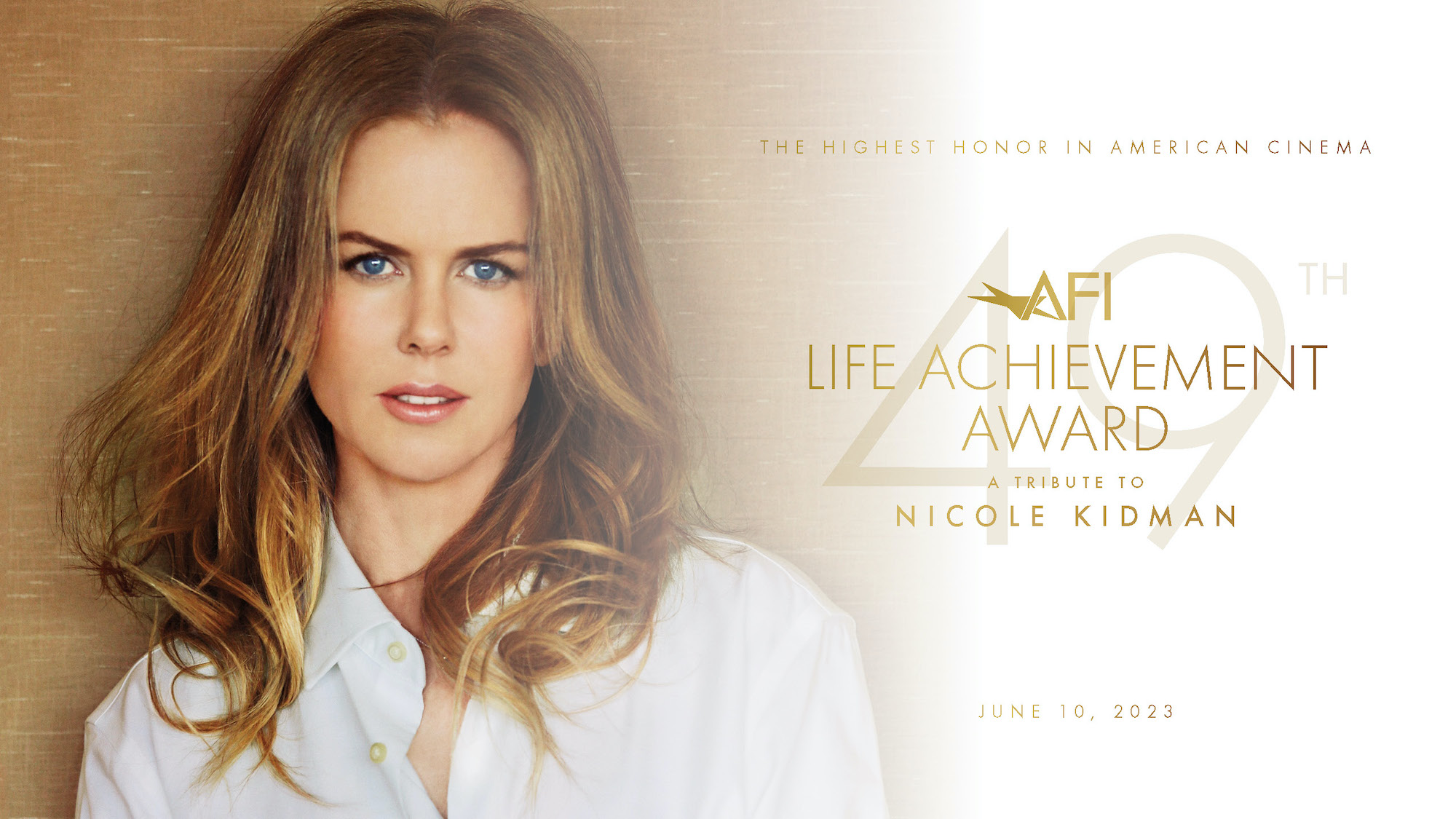 In Other AFI News…
AWARDS, GRANTS, FELLOWSHIPS AND OTHER HONORS
BLACK PANTHER: WAKANDA FOREVER's cinematographer Autumn Durald Arkapaw (AFI Class of 2009) has already been mentioned as a forerunner to the Oscar® race for Best Cinematography.
The Los Angeles Latino International Film Festival announced the 10 Afro/Black Latino and Indigenous Latino directors that were selected for the 3rd annual LALIFF Inclusion Fellowship, including AFI Alum Jalmer Caceres (AFI Class of 2020).
TÁR, written, directed and produced by Todd Field (AFI Class of 1992), won the Golden Frog at EnergaCamerimage. Cinematographer Enrico Silva (AFI Class of 2021) also was awarded the Golden Tadpole Award for his work on the film MAGDALENA.
Gia-Rayne Harris (AFI Class of 2021) and Nicole Taylor-Roberts (DWW Class of 2020) were accepted to NBC Launch's TV Directors Program and Female Forward initiative.
FIVE MOVES OF DOOM, written by novelist and AFI Alum A.J. Devlin (AFI Class of 2004), was shortlisted for the 2022 Crime Fiction Lover Award for Best Indie Crime Novel.
Tannaz Hazemi (AFI DWW Class of 2014) was named a 2022 Finalist for the Lynn Shelton "Of A Certain Age" Grant and received a special honorable mention from The Northwest Film Forum's Award Selection Committee.
Mobolaji Olambiwonnu (AFI Class of 2001) was selected as a participant for the Documentary Development Initiative by the Gotham Film and Media Institute and HBO Documentary Films.
DEVELOPMENT
Producer Deniese Davis (AFI Class of 2012) and her Reform Media Group banner have entered into a development deal with Tyler Perry Studios.
Writers Rebecca Murga (AFI DWW Class of 2015) and Jalysa Conway, who are both military veterans, are developing a coming-of-age Reserve Officers' Training Corps drama at Amazon Studios, with Spike Lee on board to direct and executive produce.
MENTORSHIP
Editor Jeremy Lerman (AFI Class of 2013) served as a mentor at the CineStory Feature Competition Retreat in Idyllwild, CA.
NEW PROJECTS
The New York Times reviewed THERE THERE, Mumblecore filmmaker Andrew Bujalski's latest film shot by cinematographer Matthias Grunsky (AFI Class of 2000), and named it a NYT Critic's Pick.
Cast and crew of THE FABELMANS discussed how Steven Spielberg's life informed their new movie, which was shot by cinematographer Janusz Kamiński (AFI Class of 1987) and edited by Sarah Broshar (AFI Class of 2005). Supervising Art Director Andrew Max Cahn (AFI Class of 1992) and Assistant Art Director Katelynn Wheelock (AFI Class of 2010) also working on the coming-of-age epic.
The Season 5 premiere of YELLOWSTONE, directed by AFI Alum Stephen Kay (AFI Class of 1991), drew 8.8 million viewers with a 10% increase from the previous season's premiere episode, and was the most watched show this year.
American Cinematographer Magazine interviewed Ji-yong Kim (AFI Class of 2003) who discussed his cinematography on DECISION TO LEAVE, "the dark and twisty new romance-thriller from prolific Korean filmmaker Park Chan-wook."
THE LONG HAUL OF A.I. BEZZERIDES, written and directed by Fay Efrosini Lellios and shot by cinematographer Marc Leidy (both AFI Class of 1998), is now streaming on Arrow Player. Learn more about the documentary here.
OTHER NEWS
Riverside Entertainment hired Cynthia Graner (AFI Class of 2005) to be their new head of production of the development and production company, which specializes in commercial, unscripted and scripted content.
Priscilla J. ("Sally") Mattison (AFI Class of 1986) spoke on the State of the Industry panel at Lebanon Valley College's 18th VALE Media Industry Conference. She previously participated in the Entertainment and Sports Law Panel held as part of the University of Pennsylvania Carey Law School's Pre-College Academy.