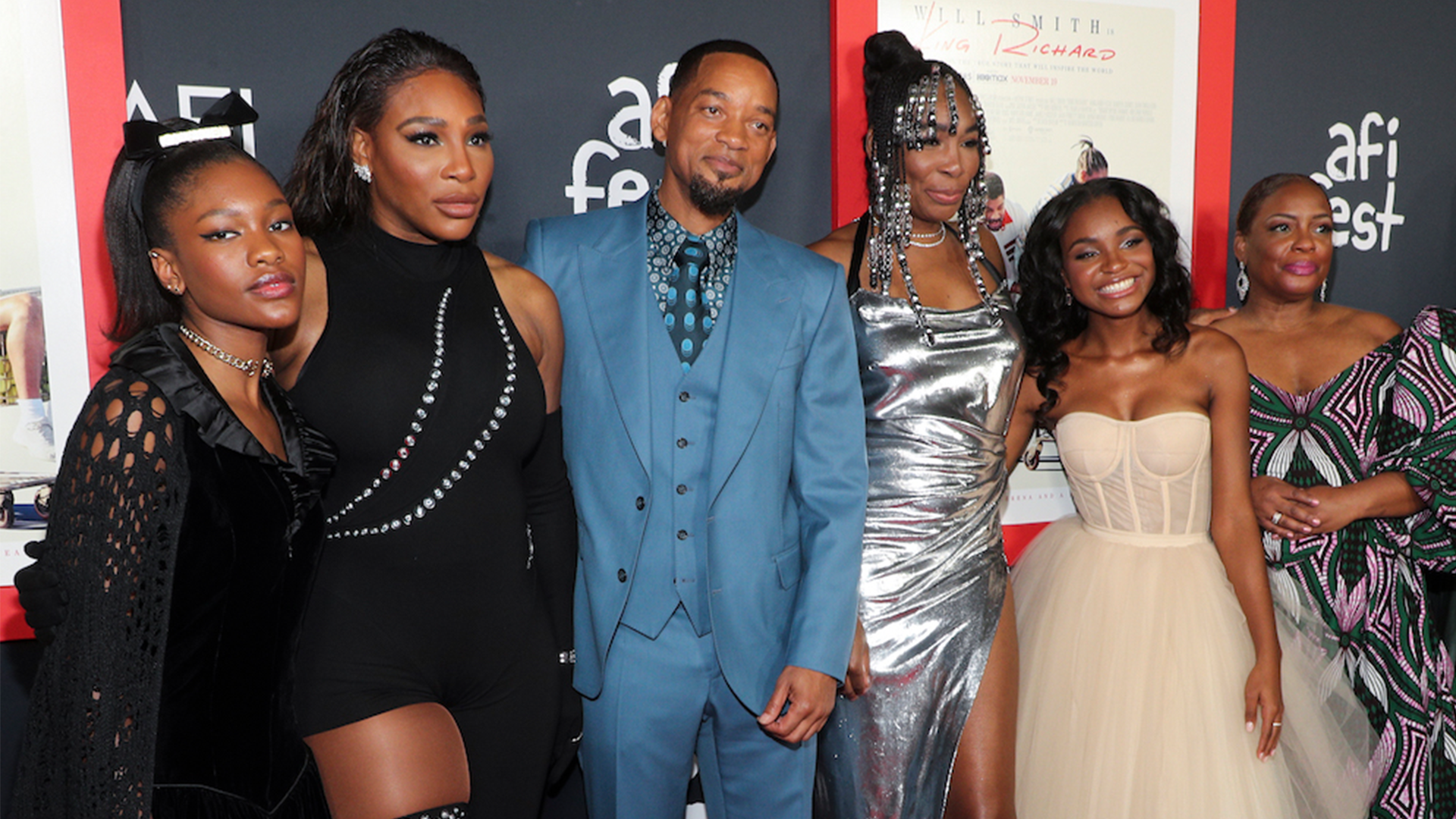 AFI FEST 2021 Wraps!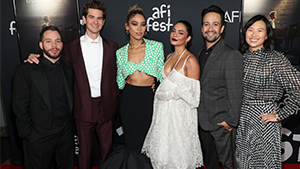 Thank you to all of our Alumni who helped make AFI FEST a success, including the 16 AFI filmmakers with projects showcased this year! The full lineup included over 118 titles, of which 51% were directed by women, 40% were directed by BIPOC filmmakers and 13% were directed by LGBTQ+ filmmakers. Discover which films took home Audience and Jury Awards this year, and check out thought-provoking filmmaker conversations, exclusive interviews and awe-inspiring red carpet photos from the festival below.
Celebrating the Life of Beloved AFI Alum Halyna Hutchins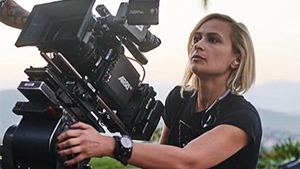 This past month, friends, family and colleagues of AFI Alum Halyna Hutchins (AFI Class of 2015) gathered on the AFI Campus to share memories of the gifted cinematographer and commemorate her life and work. In the Mark Goodson Screening Room, attendees viewed a compilation of the innovative and indelible images she created throughout her promising career before guests imparted heartfelt tributes at the Glade. Friend and collaborator Anya Bay said of Halyna, "She was fearless and she was resilient. She was born to be a star and I hope that her light will continue shining upon us in all of our creative endeavors."
Now's Your Chance to Make a Difference!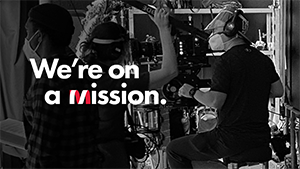 For over 50 years, the AFI Conservatory has trained and championed the world's foremost filmmakers whose stories have offered comfort in trying times and continued to push the envelope to drive culture forward. In the spirit of giving, an anonymous Alum is matching AFI scholarship donations up to $25,000, dollar for dollar. No matter how large or small, every tax-deductible gift makes a difference. We hope you will join your fellow Alumni in giving back to the AFI community and support the next generation of groundbreaking artists at AFI!
Award-winning Writer/Director Siân Heder on CODA
The AFI Conservatory recently welcomed filmmaker Siân Heder (AFI DWW Class of 2005) who shared her experiences with AFI Fellows about making her hit film CODA, with cinematography by Paula Huidobro (AFI Class of 2004) and starring Emilia Jones, Troy Kotsur, Daniel Durant and Oscar® winner Marlee Matlin.
Acclaimed Filmmaker Denis Villeneuve to Visit the AFI Conservatory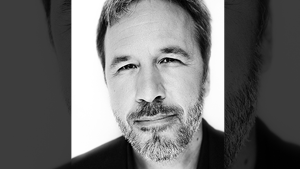 We are excited to announce that Academy Award® and three-time BAFTA-nominated filmmaker Denis Villeneuve will be joining AFI Fellows on December 3, 2021 to discuss his renowned career, including dynamic and compelling films such as INCENDIES, PRISONERS, ARRIVAL, BLADE RUNNER 2049 and his most recent feat, the highly acclaimed, epic film adaptation of Frank Herbert's science fiction novel, DUNE – which stars Timothée Chalamet, Rebecca Ferguson, Oscar Isaac, Josh Brolin, Stellan Skarsgård, Dave Bautista, Zendaya, Charlotte Rampling, Jason Momoa and Javier Bardem. Stay tuned for a recording of the exclusive seminar with the master storyteller next month!
Photo Credit: Ulysse Del Drago
Mexican-American Film and Television Festival Launches Inaugural Edition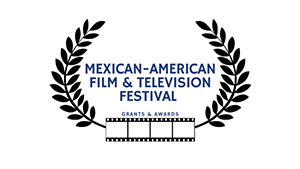 Calling all AFI filmmakers! The first-ever Mexican-American Film and Television Festival is set to take place May 14-15, 2022. Presented by the Mexican-American Cultural Education Foundation, the festival seeks to provide positive and accurate representations of people of Mexican descent – the largest Latino group in the U.S. Applicants may be of any background, but the production team must include at least one producer, writer, director or lead performer who identifies as Mexican-American or Chicano of any generation or mixed ethnicity. The Call for Entries submissions deadline is January 15, 2022.
Tis' the Season for AFI Merch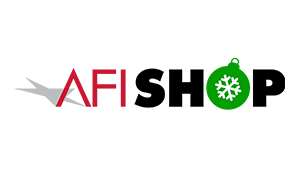 Happy holidays! Check out AFI's official merchandise, including AFI x AFI– a line entirely designed by AFI Conservatory Fellows, including hats, jackets and hoodies, which make great holiday gifts for the film fan in your life. And as newly minted AFI members, you get 10% off your purchase by using the code X to get your new member discount!
Connect with Fellow AFI Alumni on Backlot!
Looking for collaborative partnership, creative guidance or to mentor other AFI Alums entering the industry? You can do all of the above and enrich the AFI community on AFI Backlot. Join today!
AFI Email Addresses Still Available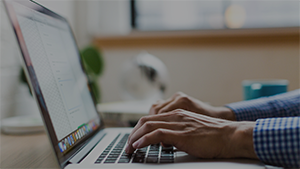 AFI Alumni asked, and we have answered! You can now request an AFI email address to make it easier to reach other Alumni. Interested? Contact Alumni Affairs at AlumniEmailRequest@AFI.com.
In Other AFI News…
AWARDS, COMPETITIONS, GRANTS AND FELLOWSHIPS
Haley Hope Bartels (AFI Class of 2019) was awarded a Nicholl Fellowship by the Academy of Motion Picture Arts and Sciences for her script "Pumping Black." Watch the 2021 Fellows react to finding out the exciting news.
DISTINCTIONS, PRODUCTION DEALS & OTHER MAJOR NEWS
Variety released their Top 10 Cinematographers to Watch in 2021, including AFI Alum Kristen Correll (AFI Class of 2016). Congratulations!
LaShawn McGhee (AFI Class of 2010) was named to Out Magazine's annual Out 100 list as a co-founder of the global streaming network Revry, which features LGBTQ+ stories and creators.
Producing Alum Luis Pineiro (AFI Class of 2015) was recently hired by A3 Artists Agency as an agent within its TV Literary Division.
Ridley Scott Creative Group has named producer Luke Ricci (AFI Class of 2005) as the new President of RSA Films, U.S.
DISTRIBUTION
The new crime thriller MASTER GARDENER, directed by AFI Alum Paul Schrader (AFI Class of 1969), has sold in a number of international territories by HanWay Films.
At the EnergaCamerimage Film Festival, cinematographers including ASC President and AFI Cinematography Discipline Head Stephen Lighthill and ASC Vice Present Amy Vincent (AFI Class of 1991) paid tribute to Halyna Hutchins (AFI Class of 2015) and announced her induction into the ASC as an honorary member.
NEW PROJECTS
AFI Alum Joyce Liu-Countryman (AFI Class of 2018) was recently selected for the Women in Film Mentoring program for 2022 and is also set to serve as the 1st Assistant Director on FREEBIRTH.
BLUE BEETLE screenwriter Gareth Dunnet-Alcocer (AFI Class of 2013) discusses how to bring cultural specificity to the next generation of superhero movies.
Halima Gilliam (AFI Class of 2002) has been tapped to edit the Netflix feature THE LAST WILL AND TESTAMENT OF CHARLES ABERNATHY, which is scheduled to be released in 2022.
The second season of THE WORLD ACCORDING TO JEFF GOLDBLUM premiered on Disney +, featuring the cinematography of Sara Kinney (AFI Class of 2021).
Singer Taylor Swift released a new music video for "I Bet You Think About Me (Taylor's Version)" with cinematography by Academy Award® nominee and AFI Alum Matthew Libatique (AFI Class of 1992).
THE RELUCTANT COMMUNIST, executive produced by Paul Merryman (AFI Class of 2010), is set to be adapted into a new series.
Director Mobolaji Olambiwonnu (AFI Class of 2001) spoke with PBS' Independent Lens about his new film FERGUSON RISES, which was produced by Tamika Lamison (AFI DWW Class of 2002).
Director Amber Sealey (AFI DWW Class of 2019) has been tapped to direct NOD IF YOU UNDERSTAND which tells the story of the mysterious hijacker known as DB Cooper.
AFI Screenwriting Alum Sara Sugarman (AFI Class of 2009) has been hired to direct MIDAS MAN, which chronicles the story of Brian Epstein who helped launch The Beatles' legendary careers.
SWAN SONG, starring Mahershala Ali and shot by Masanobu Takayanagi (AFI Class of 2002), released a new trailer and previously screened at AFI FEST 2021.
Hulu released the trailer for MOTHER /ANDROID, starring Chloë Grace Moretz and helmed by AFI Alum Mattson Tomlin (AFI Class of 2014) which marks his feature directorial debut.
FESTIVAL NEWS
HUMANIZATION, by writer/director/producer Giulio Musi (AFI Class of 2009) will premiere at the International Film Festival of India (IFFI). IFFI is one of 15 festivals accredited by the International Federation of Film Producers Associations as Competitive A-List, among Berlin, Shanghai, Locarno, Cannes and Venice.
OTHER NEWS
Cinematographer and AFI Alum Veronica Bouza (AFI Class of 2020) recently spoke with the LA Times about strong qualities to have in a gaffer, how to start a career in this field, and advice she can share from her experience on set.
AFI Faculty and Alum Marie Jamora (AFI DWW Class of 2020) was recently interviewed in LA Style to talk about her experience filming the season finale special of QUEEN SUGAR and teaching at AFI.
AFI Cinematography Discipline Head and American Society of Cinematographers President Stephen Lighthill as well as other filmmakers including Rachel Morrison (AFI Class of 2006) sign an open letter in support of banning guns on film sets following the tragic loss on the RUST set.
In honor of his former student Halyna Hutchins (AFI Class of 2015), AFI Faculty and Cinematographer Bill Dill writes a powerful appeal for on-set safety and discusses a culture of exploitation regarding artists in the industry.