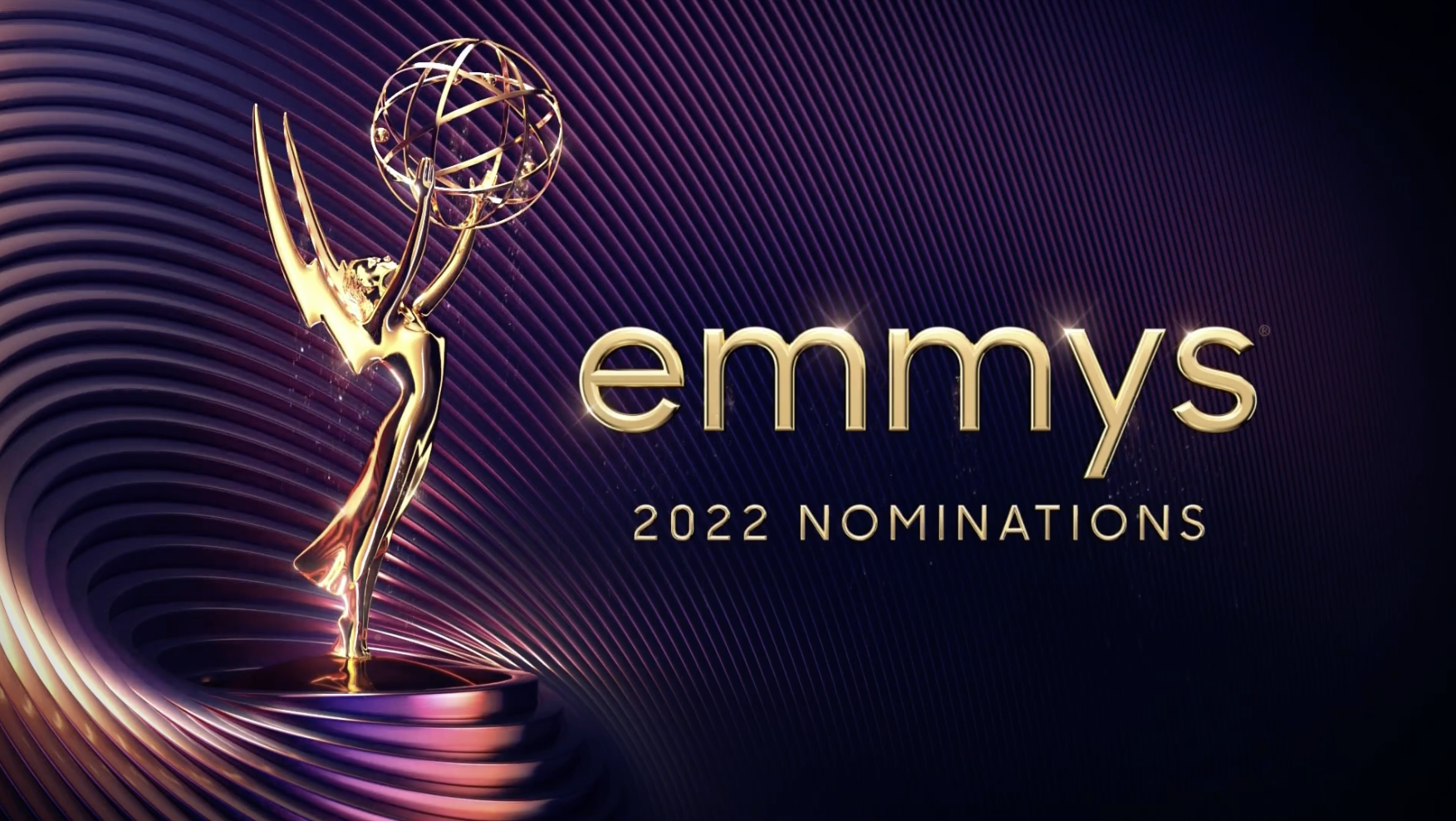 AFI Conservatory Named One of the Best Film Schools in the U.S. and Canada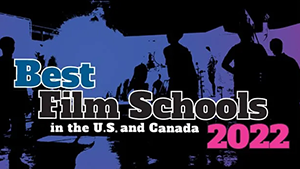 Last month Moviemaker Magazine ranked the AFI Conservatory as one of the best film schools in the U.S. and Canada, highlighting the Conservatory for its outstanding directing program and remarkable Alumni including Siân Heder (AFI DWW Class of 2005) whose feature film CODA won Best Picture at the 94th Academy Awards®.
AFI Alumni Earn Emmy Award® Nominations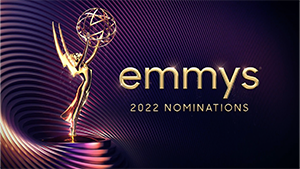 On July 12, the Television Academy of Arts and Sciences announced the nominations for the 74th Emmy Awards® which will take place September 12, 2022. Final-Round voting begins on August 12 and ends on August 22. Congratulations to all of our extraordinary Alumni who are nominated this year.
Stream Acclaimed Films from AFI Alumni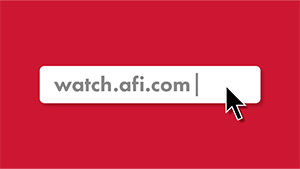 As the AFI Conservatory kicks off a new school year, revisit the early films of some of your fellow AFI Alumni! Hundreds of AFI Thesis films and DWW films are now available for free on Watch.AFI.com including Ari Aster's THE STRANGE THING ABOUT THE JOHNSONS, Max Barbakow and Andy Siara's THE DUKE, Chloe Okuno's SLUT and Halyna Hutchins' film HIDDEN.
AFI Hosts 2022 Cinematography Intensive for Women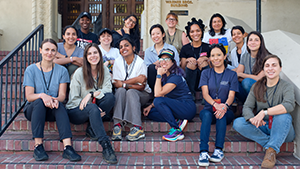 Last month, AFI welcomed 16 participants for the 2022 Cinematography Intensive for Women (CIW) presented by Panavision – a four-day intensive held on the AFI Campus in Los Angeles. This year's talented CIW participants come from across the U.S. and span a wide range of ages, experience levels, backgrounds and perspectives.
Director Adam McKay on DON'T LOOK UP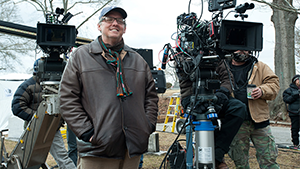 During a 2022 seminar at the AFI Conservatory, Academy Award®-winning filmmaking Adam McKay spoke to AFI Fellows about making his satire DON'T LOOK UP, and the importance of bringing lived reality to storytelling.
AFI Welcomes Director Ron Howard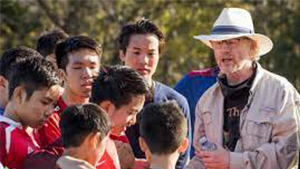 Renowned filmmaker Ron Howard recently gave AFI Fellows and Alumni a sneak preview of his new film THIRTEEN LIVES based on the inspiring true story of the tremendous global effort to rescue a Thai soccer team who become trapped in the Tham Luang cave during an unexpected rainstorm. He also participated in a thought-provoking Q&A following the screening. Thank you for everyone who attended this wonderful event!
Meet Fellow AFI Alumni on Backlot!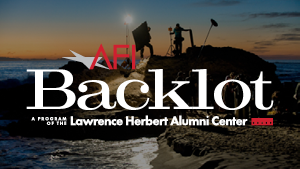 Looking for collaborative partnership, creative guidance or to mentor other AFI alums entering the industry? You can do all of the above and enrich the AFI community on AFI Backlot. Join today!
AFI Emails Available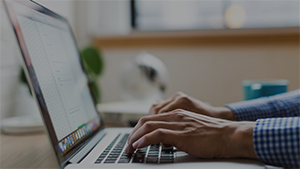 Would you like an AFI email address to make it easier to contact other Alumni? If you're interested, please feel free to contact Alumni Affairs at AlumniEmailRequest@AFI.com.
In Other AFI News…
AWARDS, GRANTS, FELLOWSHIPS AND OTHER HONORS
The Academy of Motion Pictures Arts and Sciences recently invited the following AFI Alumni to join its ranks: Ava Berkofsky (AFI Class of 2013), Mariano Barroso (AFI Class of 1987), Siân Heder (AFI DWW Class of 2005), Lyn Goldfarb (AFI DWW Class of 1991), Louie Provost (AFI Class of 2006) and Shannon Baker Davis (AFI Class of 2003).
Current 2nd year AFI Fellow James Séamus Bearhart's "Kokoro" has been named as a 2022 Sloan Student Grand Jury Prize Finalist.
The Sundance Institute recently selected April Maxey (AFI DWW Class of 2022) and her DWW short WORK for the 2022 Uprise Grant Fund.
Paul Schrader (AFI Class of 1969) will receive the Honorary Heart of Sarajevo Award at the 28th Sarajevo Film Festival in August.
DISTRIBUTION
Saban Films has acquired U.S. and Canadian rights to AMERICAN MURDERER, the feature directorial debut of Matthew Gentile (AFI Class of 2015), who reunited with cinematographer Kalilah Robinson, (AFI Class of 2016); Editor/Score Producer/Post-Production Supervisor/Pre-Visualization Editor Matt Allen (AFI Class of 2017); Editor/Script Editor Christopher Young (AFI Class of 2016); VFX Artist Justin Chandra (AFI Class of 2012); Assistant Editors April Du (AFI Class of 2018) and Krishna Sanchez (AFI Class of 2020); and Camera Operator Stas Bondarenko (AFI Class of 2016) for the film.
NEW PROJECTS
AFI Alum DuBois Ashong (AFI Class of 2017) directed the episode "Heirloom" of TWO SECOND HORROR STORIES. Watch this behind-the-scenes video where he explains the inspiration for the story.
AMERICAN HORROR STORIES new trailer debuted its Season 2 trailer. The show is executive produced by Ryan Murphy, Brad Falchuk, Alexis Martin Woodall, John J. Gray, Manny Coto (AFI Class of 1984) and Crystal Liu and the show premiered July 21 on Hulu.
The Apple TV+ upcoming drama series THE CHANGELING will be directed and executive produced by AFI Melina Matsoukas (AFI Class of 2005) and star LaKeith Stanfield and Future Islands frontman Samuel T. Herring.
The podcast THE PROPHECY has lined up talent including Kerry Washington, David Oyelowo, Asa Butterfield, Steven Pasquale, Laurence Fishburne and Daniel Dae Kim. Created, written, directed and executive produced by AFI Alum Randy McKinnon (AFI Class of 2017), all eight episodes of the podcast were released on July 28, 2022.
Cinematographer Polly Morgan (AFI Class of 2010) has just wrapped shooting MARMALADE, a heist drama starring STRANGER THINGS' Joe Keery.
HONOR SOCIETY, directed by Oran Zegman (AFI Class of 2018) and starring Angourie Rice, is now available to stream on Peacock+. Read Variety's review of her latest film.
FESTIVAL NEWS
THE WOMAN KING, directed by Gina Prince-Bythewood, starring Viola Davis and shot by cinematographer Polly Morgan (AFI Class of 2010), is slated to premiere at this fall's Toronto International Film Festival.
OTHER NEWS
Coming off of shooting the crime comedy BROTHERS, starring Josh Brolin, Peter Dinklage, Brendan Fraser, and Glenn Close, director and AFI Alum Max Barbakow (AFI Class of 2015) recently signed with Range Media Partners.
Indiewire released its Oscar® predictions for Best Documentary including NAVALNY, produced by Diane Becker (AFI Class of 2006); THE TERRITORY, produced by Darren Aronofsky (AFI Class of 1992); and FRAMING AGNES, shot by cinematographer Aubree Bernier-Clarke (AFI DWW Class of 2013).
Israel's Mergui released a new music video, directed by AFI Alum Omer Ben-Shachar (AFI Class of 2018).