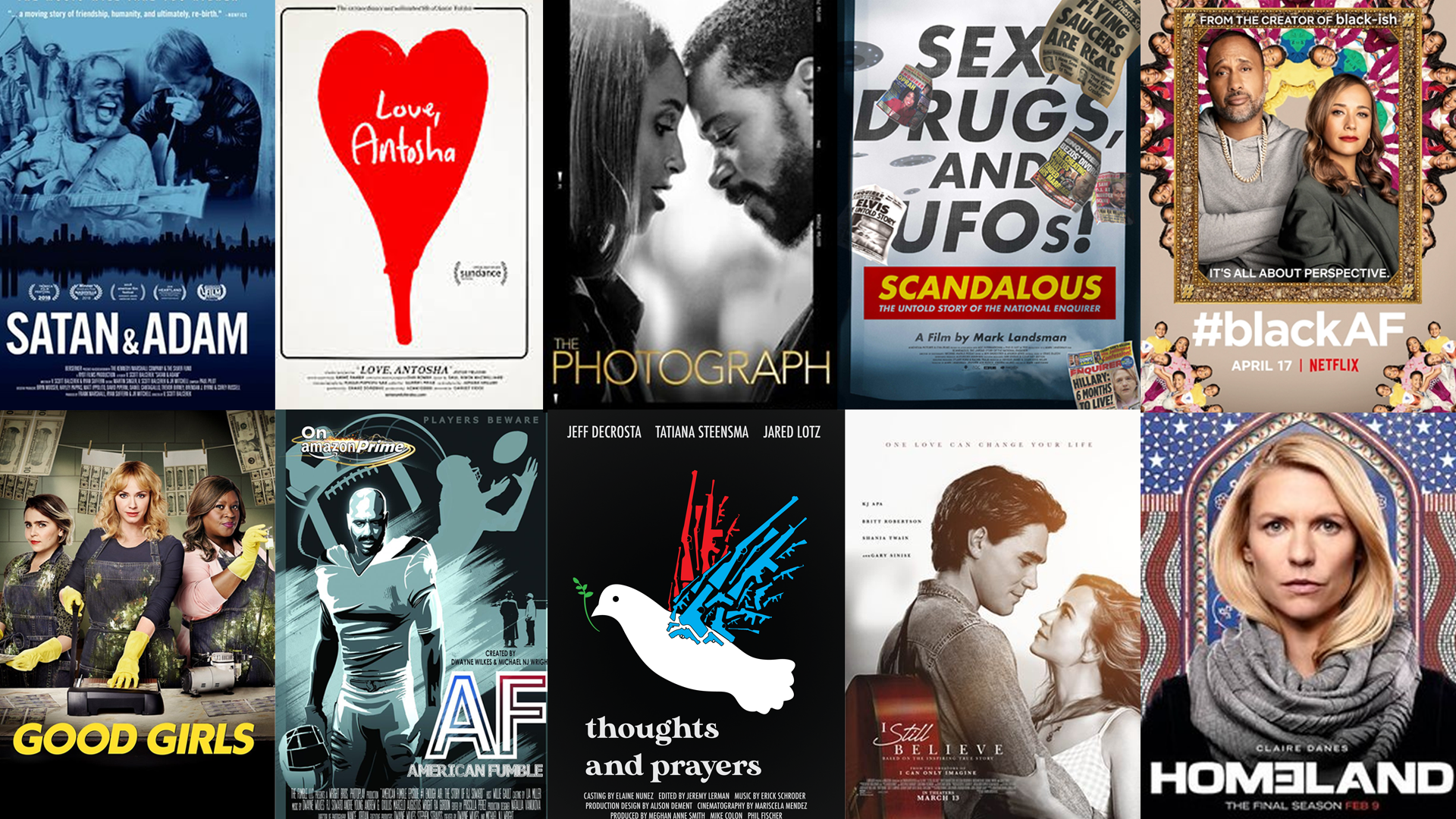 In Other Alumni News…
Cinematographer Todd Banhazl (AFI Class of 2009) spoke with Variety about his new film BLOW THE MAN DOWN, now streaming on Amazon.
Two feature projects production designed by Adele Caine (AFI Class of 2017) — BLUSH, starring Wendi McLendon Covey, and Joe Begos' BLISS, are now streaming online.
THE PINKERTON, written by Daniel Casey (AFI Class of 2007), marks the first original film project from the recent partnership of WarnerMedia and J.J. Abrams' Bad Robot.
Hanelle Culpepper (DWW Class of 2002) is set to direct and co-executive produce the KUNG FU reboot pilot for Warner Bros. Television.
Sabrina Doyle (AFI Class of 2012) has been named a recipient of Women in Film's Finishing Fund grant for her narrative feature film LORELEI.
SINGLE, directed by Ashley Eakin (DWW Class of 2020), has won a Special Jury Recognition prize at this year's SXSW. Cinematographer Sam Chatterjee (AFI Class of 2018), editor Charlie Carter (AFI Class of 2019) and co-producer Summer Yang (AFI Class of 2018) all worked on the film.
Liz Hannah (AFI Class of 2009) will make her feature directorial debut with an adaptation of UNDER ANOTHER NAME for Universal Pictures, Chris Morgan Productions and Pascal Pictures.
Ann Kaneko (DWW Class of 2000) and Daresha Kyi (AFI Class of 1991) have both been named Fellows in the 2020 Doc Lab from Film Independent.
Frances Kroon (AFI Class of 2018) and Bowie Yue (AFI Class of 2018) have both been recognized by Film Independent as 2020 Project Involve Fellows.
Sally Mattison (AFI Class of 1986) was recently featured as a co-presenter and guest lecturer by the Pennsylvania Bar Institute, discussing reality television and concert touring in a course on entertainment law.
Bridget Moloney (DWW Class of 2020) and her DWW short BLOCKS were featured by the Los Angeles Times as part of a docuseries entitled JOURNEY TO SUNDANCE.
THE DUSTER, co-written by Latoya Morgan (AFI Class of 2005) and J.J. Abrams, has been ordered straight to series by HBO MAX
Jennifer Niven (AFI Class of 1993) spoke with the Hollywood Reporter about the Netflix adaption of her 2015 novel ALL THE BRIGHT PLACES. The screenplay was co-written by Niven and Liz Hannah (AFI Class of 2009).
WATCHER, a psychological thriller from Chloe Okuno (AFI Class of 2014), has the greenlight at Image Nation and Spooky Pictures.
Robert Richardson (AFI Class of 1979) has signed on for Netflix's DON'T LOOK UP, directed by Adam McKay and starring Jennifer Lawrence.
KAJILLIONAIRE, co-produced by Amber Sealey (DWW Class of 2019) and executive produced by Jillian Longnecker (AFI Class of 2002), is set for a June 19th release from Focus Features.
Howard Smith (AFI Class of 1970) was recently awarded the James Buckley Award for Writing Excellence from the Profant Foundation for the Arts for his recent novel, Beethoven in Love; Opus 139.
Courtney Stephens' (AFI Class of 2009) film THE AMERICAN SECTOR was named by IndieWire as one of the best films to screen at this year's Berlinale Film Festival.