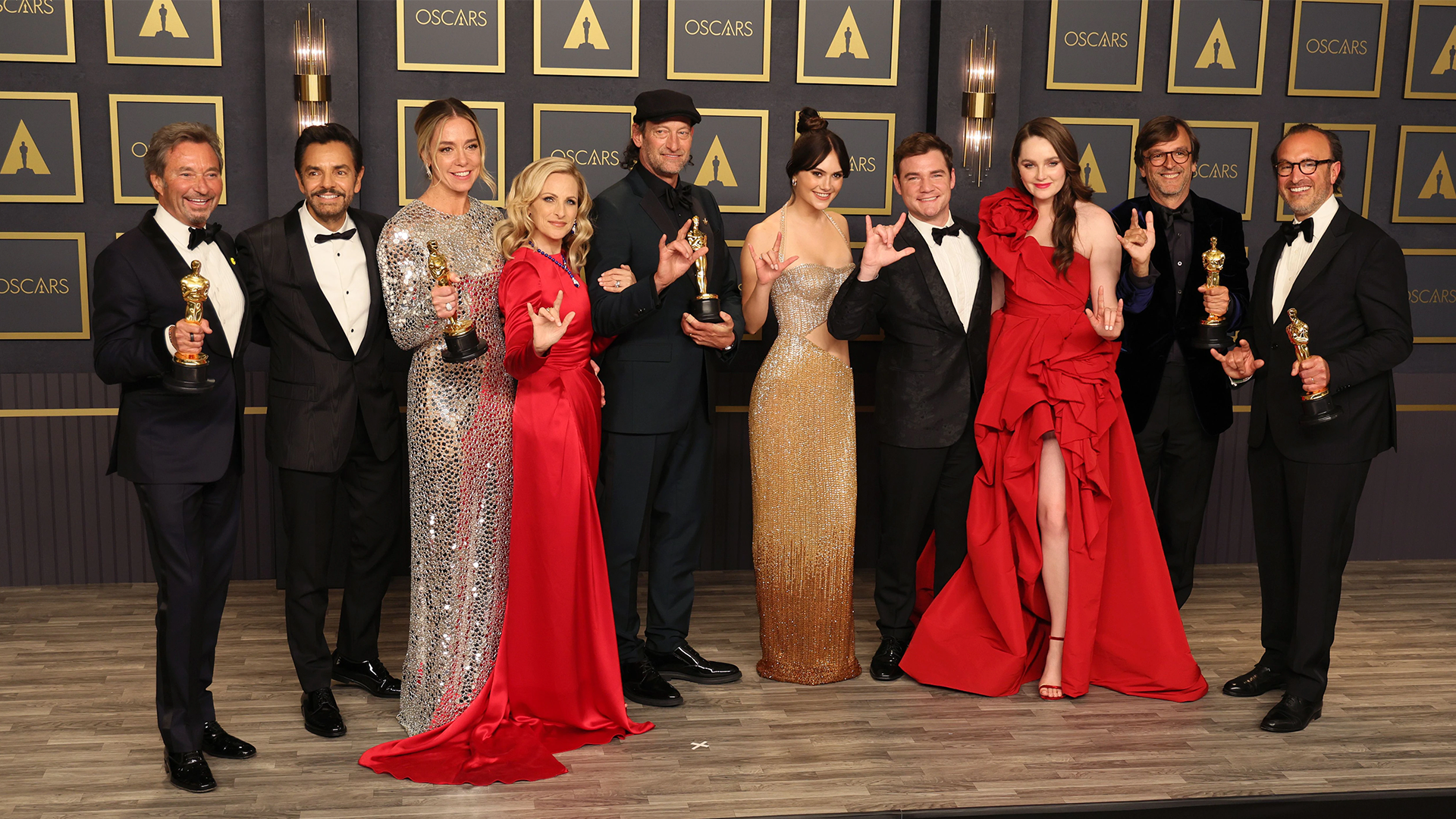 In Other AFI News…
AWARDS, GRANTS, FELLOWSHIPS AND INCLUSION INITIATIVES
The Rising Voices initiative, spearheaded by Lena Waithe's Hillman Grad Productions and Indeed, has announced the 10 filmmakers selected for its second year including Jalmer Caceres (AFI Class of 2020), Georgia Fu (DWW Class of 2018) and Cara Lawson (AFI Class of 2017).
Academy Award®-nominated actor Riz Ahmed has established the inaugural Pillars Artist Fellowship which seeks to expand Muslim representation in the entertainment industry, both in front of and behind the camera. AFI Alum Nausheen Dadabhoy (AFI Class of 2008) has been selected as one of this year's Fellows.
Screenwriting Alum Allison Jackson (AFI Class of 2020) was named to the 2022 Fox Writers Incubator initiative.
The American Society of Cinematographers (ASC) presented the Judy Irola Student Heritage Award (Graduate Category) to Seth MacMillan (AFI Class of 2021) for his AFI thesis film MY LIFE STOPPED AT 15.
DEVELOPMENT
AFI Alum Doug Ellin (AFI Class of 1992) is set to produce the comedy DISCUSSION MATERIALS, the feature directorial debut of TV writer, director and producer Alfredo Barrios Jr.
Sam Esmail (AFI Class of 2004) is set to develop and executive produce Lan Samantha Chang's novel "The Family Chaos" under his Esmail Corp. banner, which has a deal at the Universal Studio Group division.
Apple has greenlit a new television adaptation of METROPOLIS, with AFI Alum Sam Esmail (AFI Class of 2004) signing on to serve as writes, director, executive producer and showrunner.
TBS is developing STUBS, a half-hour comedy from Screenwriting Alum Lindsay Golder (AFI Class of 2014) and THE MICK creators Dave Chernin and John Chernin. Congrats!
Gabriela Gonzalez (AFI Class of 2010) is set to produce the indie thriller THE LOW END THEORY which just added Rene Rosado, Eddie Martinez, Ricky Russert and actor/rapper Scotty Tovar to its cast.
THE CHANGELING, from Annapurna and Apple Studios, is set to star Academy Award® nominee Lakeith Stanfield, Emmy Award® nominee Adina Porter and Clark Backo. Melina Matsoukas (AFI Class of 2005) is on board to direct the series.
William Jackson Harper and Cristin Milioti are set to star in THE RESORT, a true-crime love story created by writer Andy Siara (AFI Class of 2015). Fellow AFI Alum Sam Esmail (AFI Class of 2004) will executive produce the new Peacock series alongside Siara.
DISTRIBUTION
Blumhouse and Prime Video have picked up NANNY, which won the Grand Jury Prize at the 2022 Sundance Film Festival. Jonathan Guggenheim (AFI Class of 1990) worked as Production Designer and Bill Benenson (1975) served as an Executive Producer on the project.
Vertical Entertainment acquired the rights to the thriller THE COW, which stars Winona Ryder and just premiered at SXSW. Arndt-Wulf Peemöller (AFI Class of 2010) edited the film while Susannah Honey (AFI Class of 2014) served as production designer.
Saban Films has picked up the North American rights to MONA LISA AND THE BLOOD MOON, executive produced by AFI Alum Thorsten Schumacher (AFI Class of 2001).
NEW PROJECTS
Greta Bellamacina and Amber Anderson have been cast as the leads in writer/director Jaclyn Bethany's (AFI Class of 2018) upcoming feature TELL THAT TO THE WINTER SEA which begins shooting this spring.
Disney Plus released the first trailer for the new STAR WARS limited series, OBI-WAN KENOBI, which debuts May 25. Todd Cherniawsky (AFI Class of 1993) served as Production Designer, Arielle Ness-Cohn (AFI Class of 2016) as Art Director and Robert Aguirre (AFI Class of 2018) as an Assistant Art Director on the series, which is executive produced by AFI Board of Trustees Chair Kathleen Kennedy.
Cinematographer Farhad Ahmed Dehlvi (AFI Class of 2014), discussed his Academy Award®-nominated short film PLEASE HOLD.
BLUE BEETLE, Marvel's first film to center on a Latino superhero, has enlisted the talents of George Lopez, Adriana Barraza, Elpidia Carrillo and Damián Alcázar for its ensemble cast. The screenplay is from AFI Alum Gareth Dunnet-Alcocer (AFI Class of 2013).
IFC Midnight released the first trailer for WATCHER, written and directed by Chloe Okuno (AFI Class of 2014), shot by cinematographer Benjamin Kirk Nielsen (AFI Class of 2014) and edited by Michael Block (AFI Class of 2014).  The film has played at both Sundance and SXSW Film Festivals.
Director Darius Dawson and editor Austin Rourke (both AFI Class of 2019) made a documentary short called TO RIGHT A WRONG: THE STORY OF BALLARD MOUNTAIN for the National Park Service.
Eirik Andreas Sandaker (AFI Class of 2013) wrote, directed and edited a short tribute documentary portrait about acclaimed composer James Horner, which will premiere May 13 in Szczecin, Poland. Fellow AFI Alum Stephen St. Peter (AFI Class of 2014) also served as the cinematographer on the project.
FESTIVAL NEWS
Blumhouse Productions is boarding SOFT & QUIET, the debut feature of Beth de Araújo (AFI Class of 2013), which premiered at SXSW. Saba Zerehi (AFI Class of 2014) and Joshua Beirne-Golden (AFI Class of 2011) are producing the film while Bea Sequeira (AFI Class of 2003) from Blumhouse is serving as an executive producer.
ELVIS, centered on the iconic rock 'n' roll singer, is set to premiere at the Cannes Film Festival in May. Director Baz Luhrmann co-wrote the film alongside AFI Alum Jeremy Doner (AFI Class of 1994).
100TH AND CEDAR, directed by AFI Alum Carl Kriss (AFI Class of 2015), was recently accepted into the Cleveland Film Festival. Find out more information here.
RETURN SASYK TO THE SEA, by Andrea Odezynska (AFI Class of 1990), about an eco-disaster unfolding southern Ukraine, will be playing at the Princeton Environmental Film Festival, Environmental Film Festival at Yale and International Wildlife Film Festival in April and May.
RENEWALS
HIGHTOWN was just renewed for a third season at Starz. Oscar®-nominated cinematographer Rachel Morrison (AFI Class of 2006) directed four episodes across the first two seasons of the show.
OTHER NEWS
Following the premiere of his feature directorial debut GOD'S COUNTRY, AFI Faculty and Alum Julian Higgins (AFI Class of 2010) has signed with A3 Artists Agency. Congrats!
AFI Conservatory Dean Susan Ruskin and ASC Vice President Amy Vincent (AFI Class of 1991) spoke to Variety about how opportunities have begun to increase for women cinematographers.