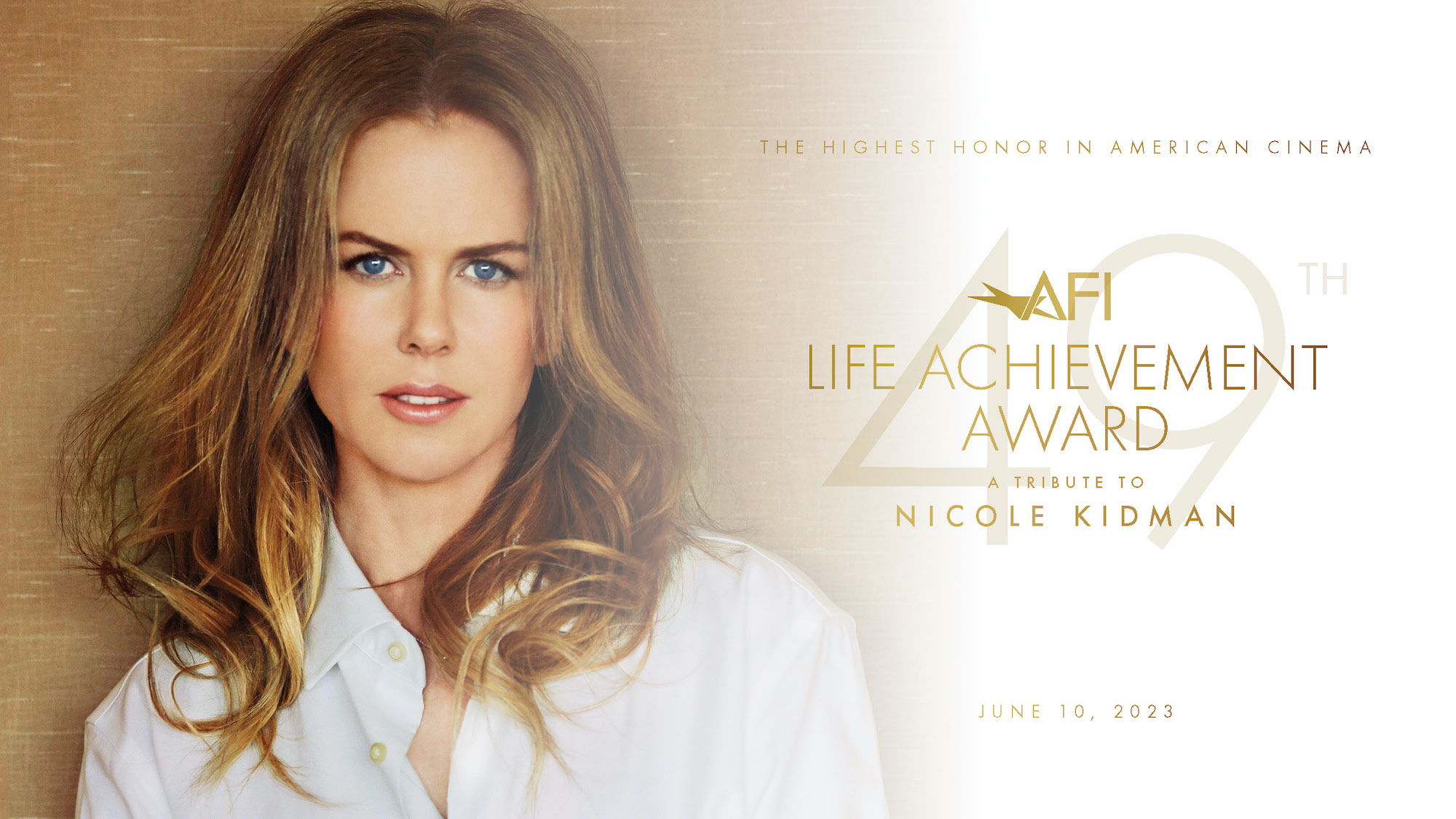 Book launch of "How Documentaries Work" by Jacob Bricca, ACE (AFI Class of 1998)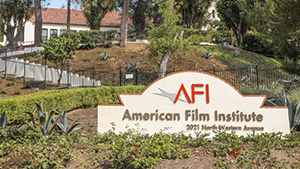 Join us Saturday, March 11 at 2 p.m. at the Lawrence Herbert Alumni Center on the AFI Campus for the Los Angeles launch of "How Documentaries Work" — the fascinating new book from AFI Alum Jacob Bricca, ACE (AFI Class of 1998). Bricca will give a reading from the book, which breaks down the hidden codes and conventions of documentary films and reveals surprising behind-the-scenes details about how documentaries are constructed. The result of two years of research and interviews with over two dozen documentary directors and craftspeople, it promises to change the way you think about non-fiction forever. More information about the book is available here.
Save the Date for the 49th AFI Life Achievement Award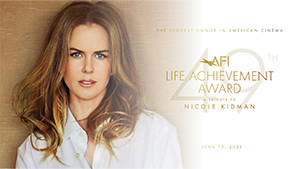 Mark your calendars! AFI will present legendary actress and producer Nicole Kidman with the 49th AFI Life Achievement Award at a Gala Tribute at the Dolby Theatre in Los Angeles on Saturday, June 10, 2023. Stay tuned for more information on how to purchase tickets in the coming weeks!
AFI FEST Announces Fall Dates and Call for Entries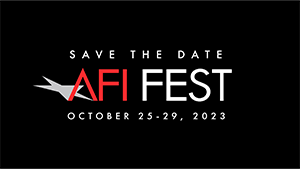 AFI FEST 2023 will take place in person on October 25-29, 2023, at the historic TCL Chinese Theatre in Hollywood. We are currently accepting submissions for all short films through June 1, 2023. As AFI Alumni, you can receive a submission waiver code by reaching out to our Alumni Affairs team at Alumni@AFI.com. When submitting, in the cover letter section, please include your full name, your role on the film, graduation year and discipline.