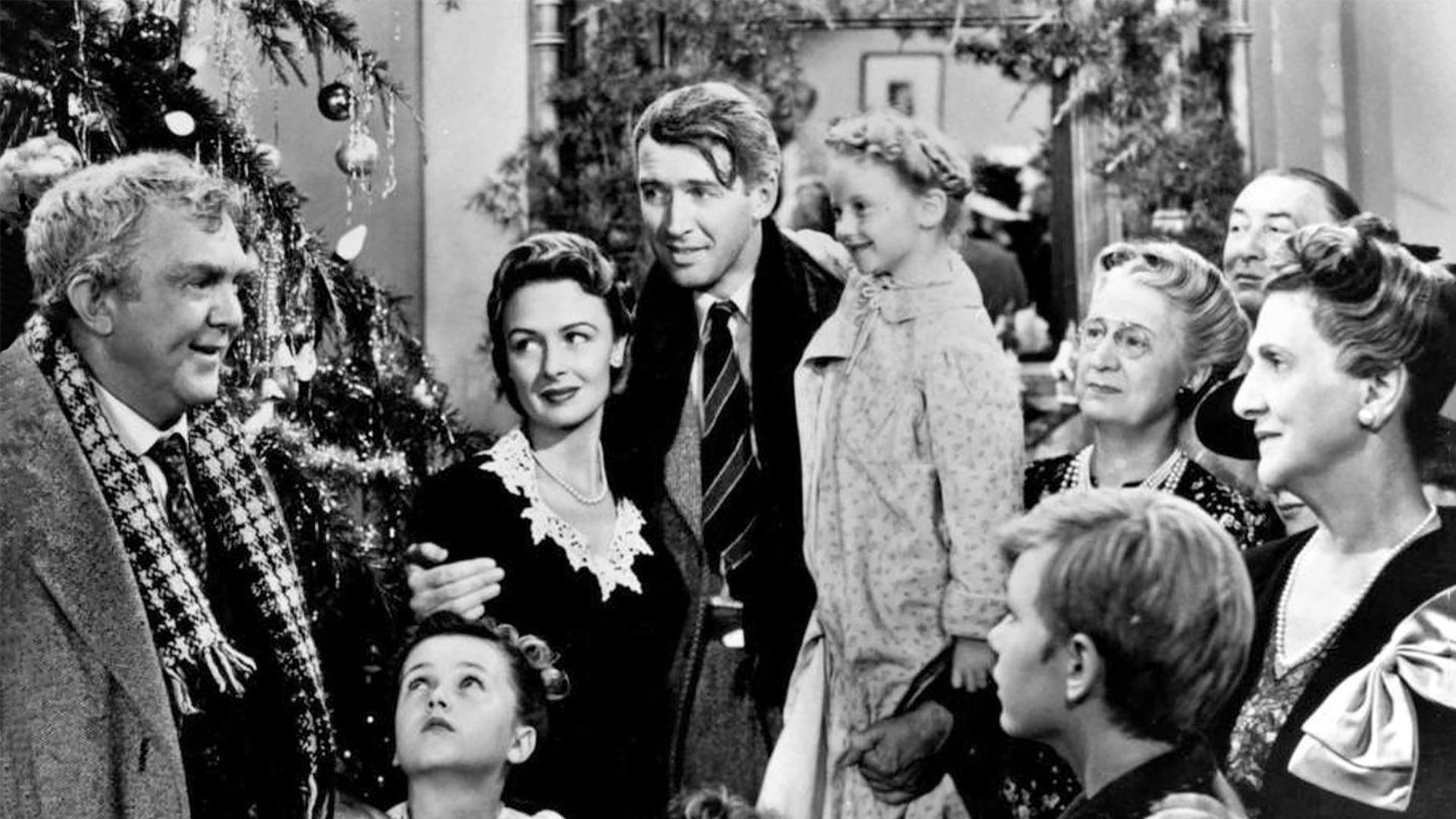 This popular holiday film released 74 years ago this month was co-written by the prolific Pulitzer Prize-winning author Frances Goodrich.
IT'S A WONDERFUL LIFE (1946), which ranked #1on AFI's 100 YEARS… 100 CHEERS list of the most inspiring films of all time, and #20 on AFI's 100 YEARS… 100 MOVIES list of the greatest films of all time, was co-written by Frances Goodrich, who would have celebrated her 130th birthday this month. Goodrich was known for her writing partnership with her husband, Albert Hackett, who was ten years her junior. The two met as actors in the late 1920s, but with moderate success on the stage they decided to take up playwriting. Their Broadway hit UP POPS THE DEVIL resulted in a Hollywood contract at Metro-Goldwyn-Mayer, where they initiated the successful series of THE THIN MAN (1934). The couple eventually became one of the highest paid writing teams in the film industry and were known for adapting popular literature, including FATHER OF THE BRIDE (1950) and SEVEN BRIDES FOR SEVEN BROTHERS (1954), but it was the stage version of THE DIARY OF ANNE FRANK that brought them a Pulitzer Prize in 1956. They adapted their play for the screen in 1959.
Working behind the camera at a time in which most female filmmakers from the silent era had left the industry, Goodrich valued her unique opportunity to be the spokesperson for an unrepresented half of the population, noting: "I'm always the only woman working on the picture and I hold the fate of women [characters] in my hand… Perhaps there isn't a 'woman's angle' but… I'll fight for what the gal will or will not do and I can be completely unfeminine yelling about it."
IT'S A WONDERFUL LIFE was based on a short story by Philip Van Doren Stern written in 1938 about a banker who considers committing suicide until a guardian angel comes to his rescue by showing him the positive impact he has made in the lives of others. Unable to find a publisher, Stern printed the story himself in 1943 and sent copies to friends and family in his Christmas cards. "The Greatest Gift" was self-published and copyrighted by Stern two years later, but it took many years to be published as a novel. Cary Grant caught wind of the story and brought it to RKO, where he was under contract at the time, and the studio purchased its screen rights as a vehicle for the actor. By late 1945, however, the property changed hands and Liberty Films acquired the story for James Stewart, to be released under agreement with RKO. Liberty had been recently formed by Frank Capra, William Wyler, George Stevens and Samuel J. Briskin shortly after their release from active duty in WWII, and IT'S A WONDERFUL LIFE marked James Stewart's first film after serving four years in the military.
Although a screen adaptation had been attempted at RKO by acclaimed writers including Dalton Trumbo and Clifford Odets, Capra brought on Goodrich and Hackett for their past successes. However, the couple soon discovered that Capra was violating Screen Writers Guild rules by reworking IT'S A WONDERFUL LIFE without their consent with another writer, Jo Swerling, and they quickly sketched a last scene so they could promptly end their efforts on the project. Dorothy Parker and Michael Wilson were hired to polish the script after the couple's departure. Goodrich and Hackett remained embittered about Capra's transgressions and did not see IT'S A WONDERFUL LIFE until years after its theatrical release, when it was broadcast on television.
Frances Goodrich and Albert Hackett were honored during their lives with four Oscar® nominations, but none were for IT'S A WONDERFUL LIFE, which may be their most enduring picture. In a December 1983 interview just weeks before Goodrich died at age 93, she modestly downplayed her career that spanned 34 feature film credits shared with her husband, stating: "There isn't anything glamorous about us… we just have the capacity for hard work and it paid off."