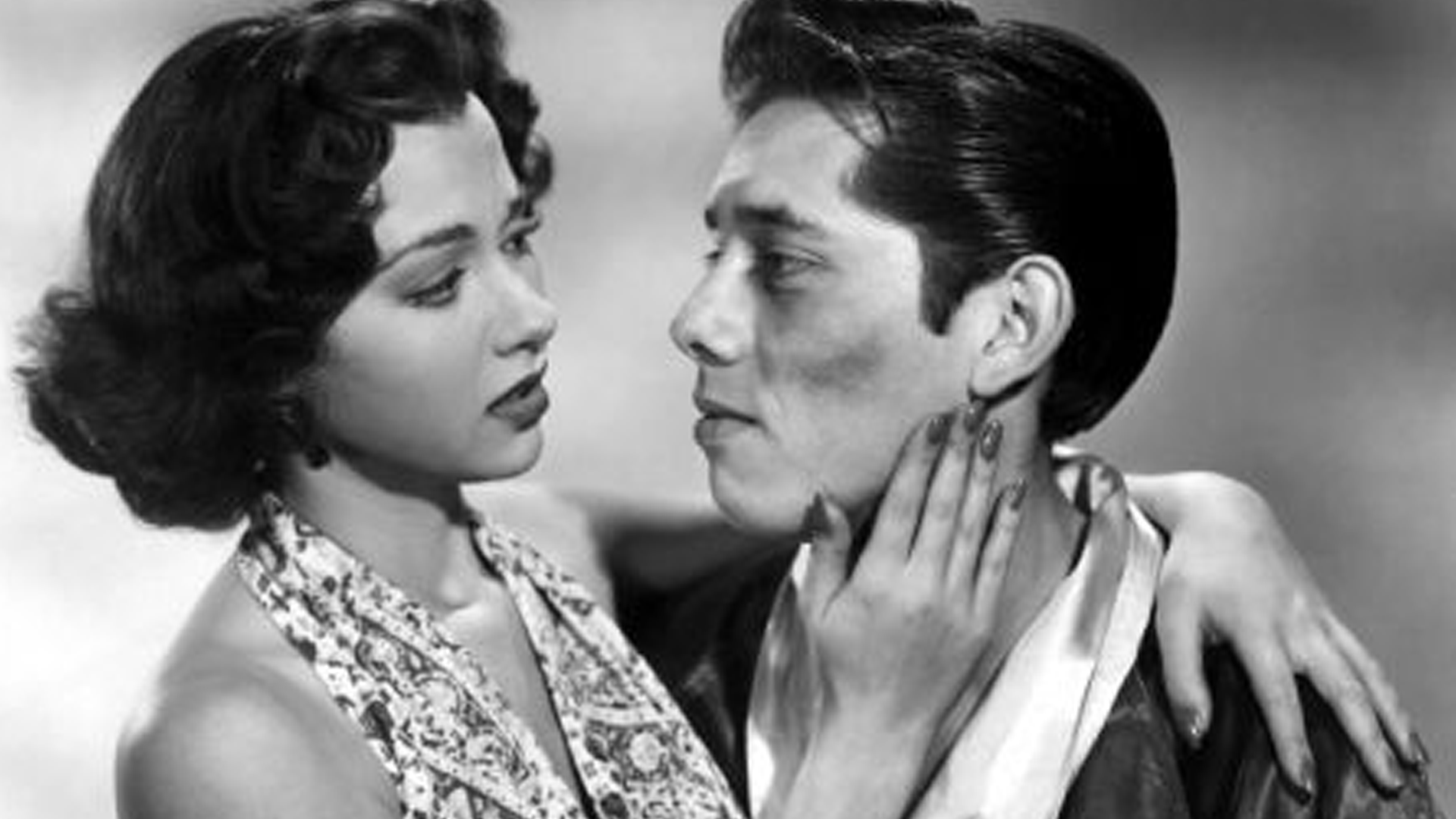 DID YOU KNOW? This 1952 Film Noir Was One Of The First Hollywood Productions To Depict Mexican Americans In A Positive Light
The Film Was Censored By The Production Code Of America, Which Objected To Scenes In Which Police Were Criticized For Racial Profiling
THE RING (1952), a boxing film starring Rita Moreno and Gerald Mohr, marked an early departure from the racial stereotyping that prevailed in early American filmmaking. Hollywood had perniciously typecast Mexican Americans as criminals, termed "greasers," as far back as D.W. Griffith's MAN'S LUST FOR GOLD (1910). Latin Americans were also depicted as depraved "bandits" in Westerns and as Latin lovers, with male soothsayers such as Rodolfo Valentino or fiery "Spitfire" ladies famously performed by actresses such as Lupe Velez. Hispanics were ubiquitously portrayed as unethical, lazy, and even dangerous, thereby institutionalizing racial bigotry and discrimination for American audiences. This egregious legacy of cultural defamation resulted in a ban on such American movies in Mexico, but Hollywood continued to embrace propaganda against people of color as a staple of its tropes.
A film noir set in Los Angeles, THE RING was not devoid of stereotypes, but its story attempted to share real issues that were relevant for the Hispanic community. Although actress-director Ida Lupino was initially slated to helm the production, the property changed hands and finally landed at the independent company King Bros. Productions, Inc. An early version of screenplay titled THE RING IS A TRAP was submitted to the Production Code of America (PCA) in 1951 with scenes of police racial profiling Mexican American men, but the company was forced to remove the content. The PCA demanded that the police were represented sympathetically, despite real world evidence to suggest that police discrimination was common practice. Modern critics later derided the film for making the white policeman a savior in the released version, thereby disempowering the Mexican characters. Still, THE RING was lauded for its honest presentation of Latin American characters.
Reviews at the time of release unwittingly demonstrated that THE RING was ahead of its time. The Hollywood Reporter, for example, complained that its story was irrelevant to white audiences and important only to "East Los Angeles, the Mexican-American population, and those who love films depicting minorities as abused in America." The review went on to disparage the film's message as a danger to the U.S.'s reputation, stating that it "does this country definite disservice abroad" since it portrayed the effects of discrimination. The press objected to the exposure of real-life prejudice and antagonized the film for its sympathetic portrayal of Mexican American hardships. To this day, the Hispanic community continues to have poor representation behind and in front of the camera in Hollywood films, but the racial stereotypes that were common of the past are now more widely repudiated by audiences, who demand content with greater complexity, respect and diversity.