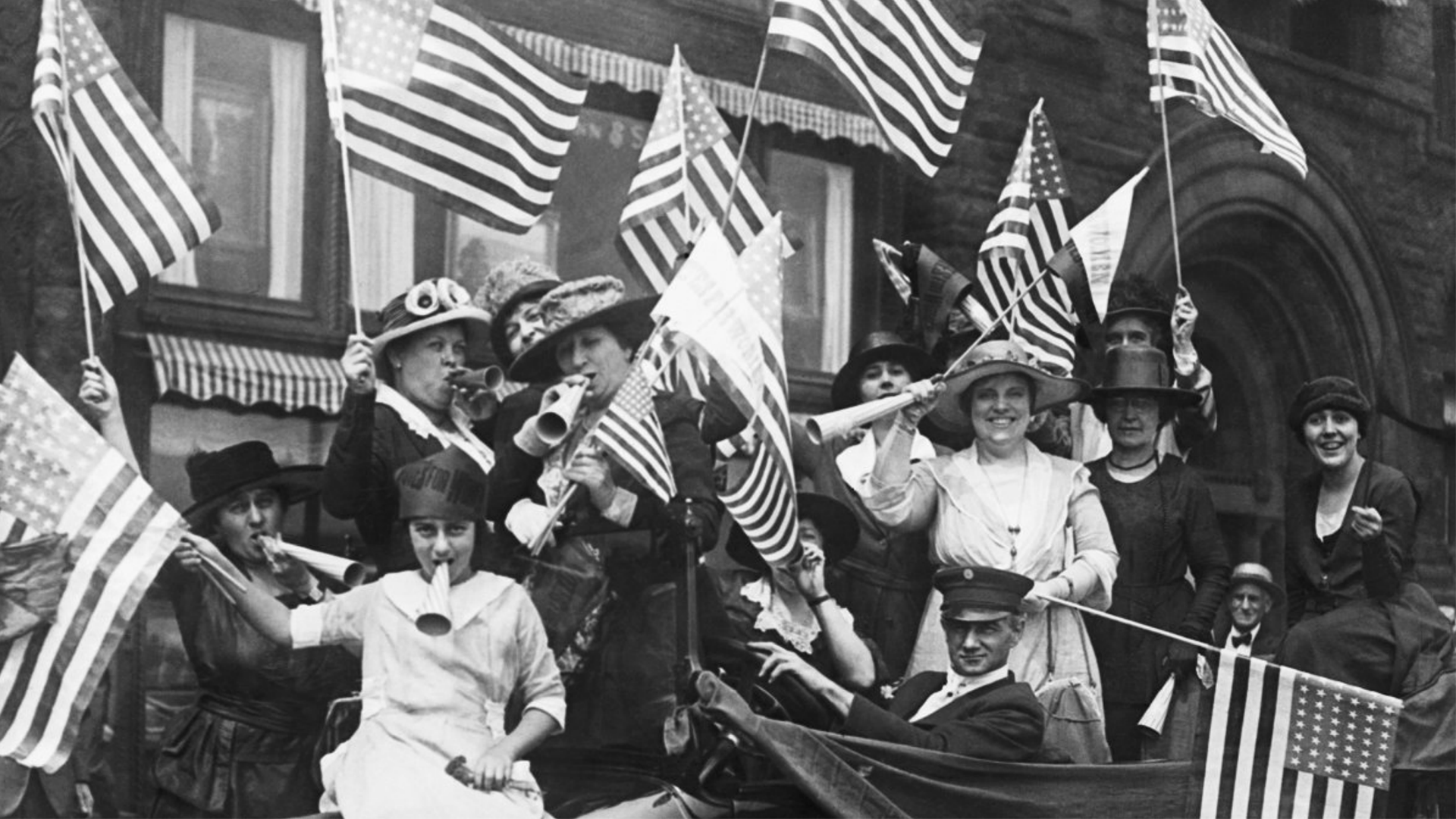 DID YOU KNOW? The AFI Catalog's Newest Initiative Is Named After A Lost Film From 1928
In celebration of the centennial anniversary of Women's Suffrage, the AFI Catalog has been rapidly expanding its stores of information regarding the foundational influence of female filmmaking in the silent era—and making it accessible for free at AFI.com. Behind the camera and in front, women were prolific contributors to the establishment of narrative cinema, but their names have been widely omitted from historical documentation until now. Women were also the primary consumers of silent film, and movies were often geared toward female audiences—leaving us a wealth of suffrage-themed titles to explore from a century-old vantage point.
These stories and many more have been uncovered in AFI's "Women They Talk About" initiative which will be formally launched in 2022.  Named after a lost 1928 picture, the NEH-funded project uses scholarly research, database analytics and vast dissemination, including curricular resources and festival programming, to bring female filmmakers into our cultural vernacular and ensure they are indeed women we talk about.
AFI welcomes all who are curious to mine its database and uncover the true story of women's influence in early cinema, including movies about women's suffrage that were made before and after the 19th Amendment was ratified into law 100 years ago. At the AFI Catalog, use the search dropdown to select "Movies by Subject" and enter "Suffrage." Other options support searches by title, release year or filmmaker. In search results, the left-hand column can be helpful in narrowing the list by year, production company and genre—yes, there are suffragette westerns, sci-fi and musical comedies.
AFI has recently augmented its collection of suffrage-themed titles to provide a more complete account of how motion pictures portrayed this monumental moment in American history. While suffragists advantageously harnessed the power of visual media to promote their cause with newsreels and documentaries such as EIGHTY MILLION WOMEN WANT—? (1913), with footage of real-life suffragists Emmeline Pankhurst and Harriot Stanton Blatch directly addressing the audience, or serious melodramas that championed suffrage such as MOTHERS OF MEN (1917), many more were short comedies that lampooned the movement with slapstick humor. To deride the suffragists and mock gender stereotypes of the day, male characters would cross dress and mayhem ensued, such as in A BUSY DAY (1914) with Charlie Chaplin (his first in drag). Even female filmmakers found absurdity in the suffragists, such as scenarist Anita Loos, who spoofed Emmeline Pankhurst as "Mrs. Spankhurst" in A CURE FOR SUFFRAGETTES (1913). Consistently representing the white middle class, films notably used the diminutive form of suffragist in their titles, adding the "ette," to diminish women's fight for equality and to punch up otherwise mundane movie topics. At a transformational moment in American culture, movies turned to suffrage as a means to attract audiences and to imagine a new civilization on the horizon.