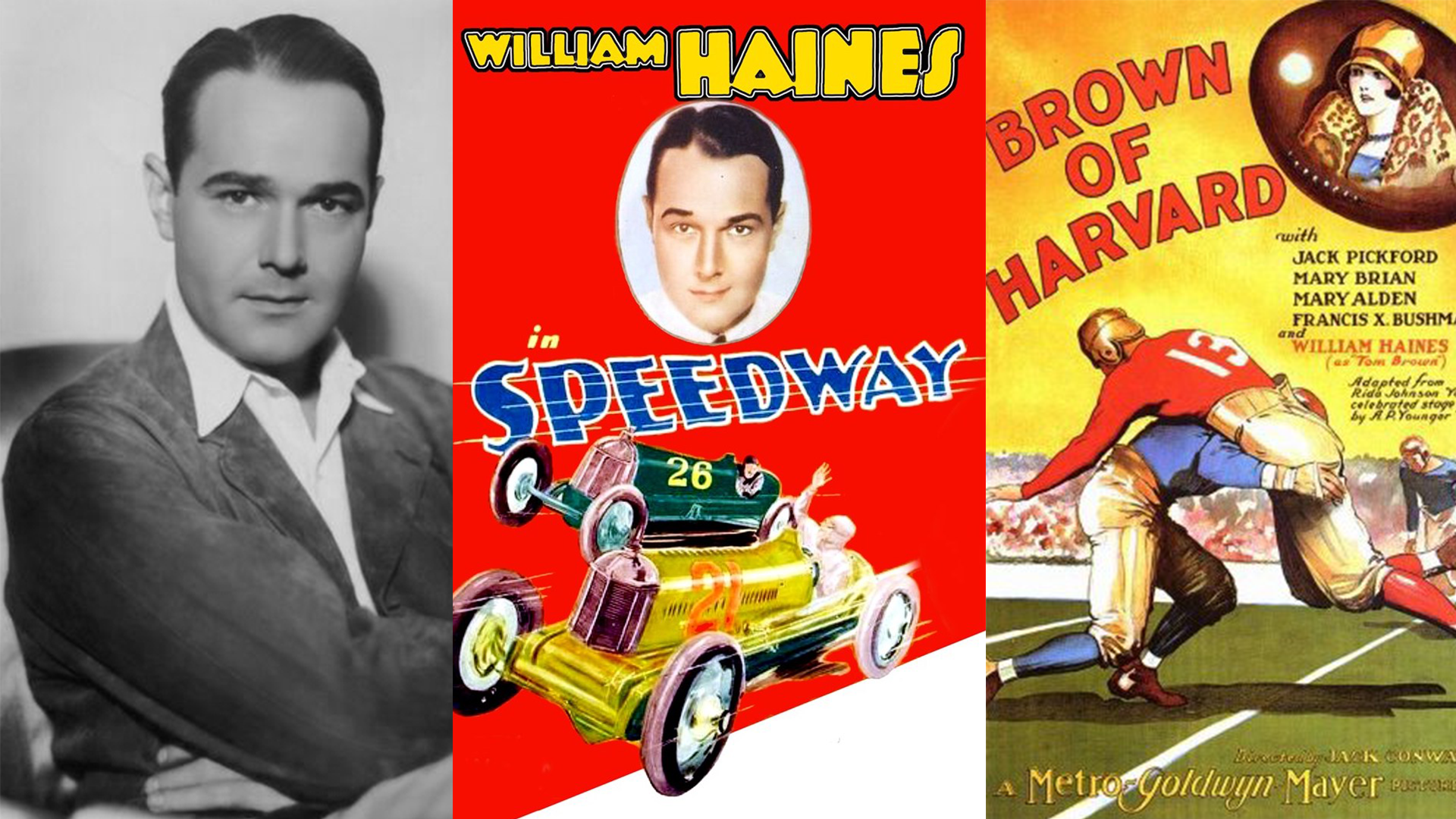 AFI Catalog Spotlight: William Haines
In honor of LGBTQ Pride Month, the AFI Catalog spotlights William Haines, the first openly gay American film actor, whose 47-year partnership with Jimmie Shields was once described by their friend, Joan Crawford, as the happiest marriage in Hollywood.
Haines began life in Staunton, Virginia, where he was the third child of seven. Running away from home at age 14, he and a boyfriend established themselves in Hopewell, Virginia, where they opened a dance hall. At 19, he moved to New York City and was quickly discovered in the "New Faces of 1922" contest held by Goldwyn Pictures. With fellow winner Eleanor Boardman, Haines was brought to Hollywood and given a series of smaller roles. His handsome looks and quick wit landed him leads in such films as THE MIDNIGHT EXPRESS (1924) and BROWN OF HARVARD (1926). Successfully making the transition to talkies in the late 1920s, Haines became one of the top box office draws of the 1928-1932 era, with notable appearances opposite Marion Davies in SHOW PEOPLE (1928) and as a sideshow barker in WAY OUT WEST (1930), later identified by gay film historians as a picture teeming with inside gay humor and veiled homoeroticism.
During a visit to New York City in 1926, Haines met and fell in love with Jimmie Shields, a former sailor. Shields accompanied him back to Los Angeles, where the two lived as a couple until Haines's death in 1973. It is generally believed that Haines's departure from M-G-M in 1933 resulted from his refusal to enter a "lavender marriage" with a woman at the urging of Louis B. Mayer. His final film appearances were in the 1934 Poverty Row pictures THE MARINES ARE COMING and YOUNG AND BEAUTIFUL.
The end of Haines's acting career paved the way for his turn as an interior designer. His sophisticated and simple yet opulent designs, exemplary of the Hollywood Regency style, appealed to high-profile clients including Gloria Swanson, Marion Davies, Joan Crawford, Jack L. Warner, Ronald and Nancy Reagan and U.S. Ambassador to the United Kingdom Walter Annenberg. A part-time Palm Springs resident, Haines created a "Desert Living Room" for the 1939 World's Fair. More than 80 years later, the Los Angeles-based firm William Haines Designs continues to reissue a number of his creations.
From M-G-M star to interior design icon, William Haines remained true to himself as a gay man bucking societal norms. He and Jimmie Shields, who took his own life within months of Haines's death, are interred together at the Woodlawn Cemetery in Santa Monica.