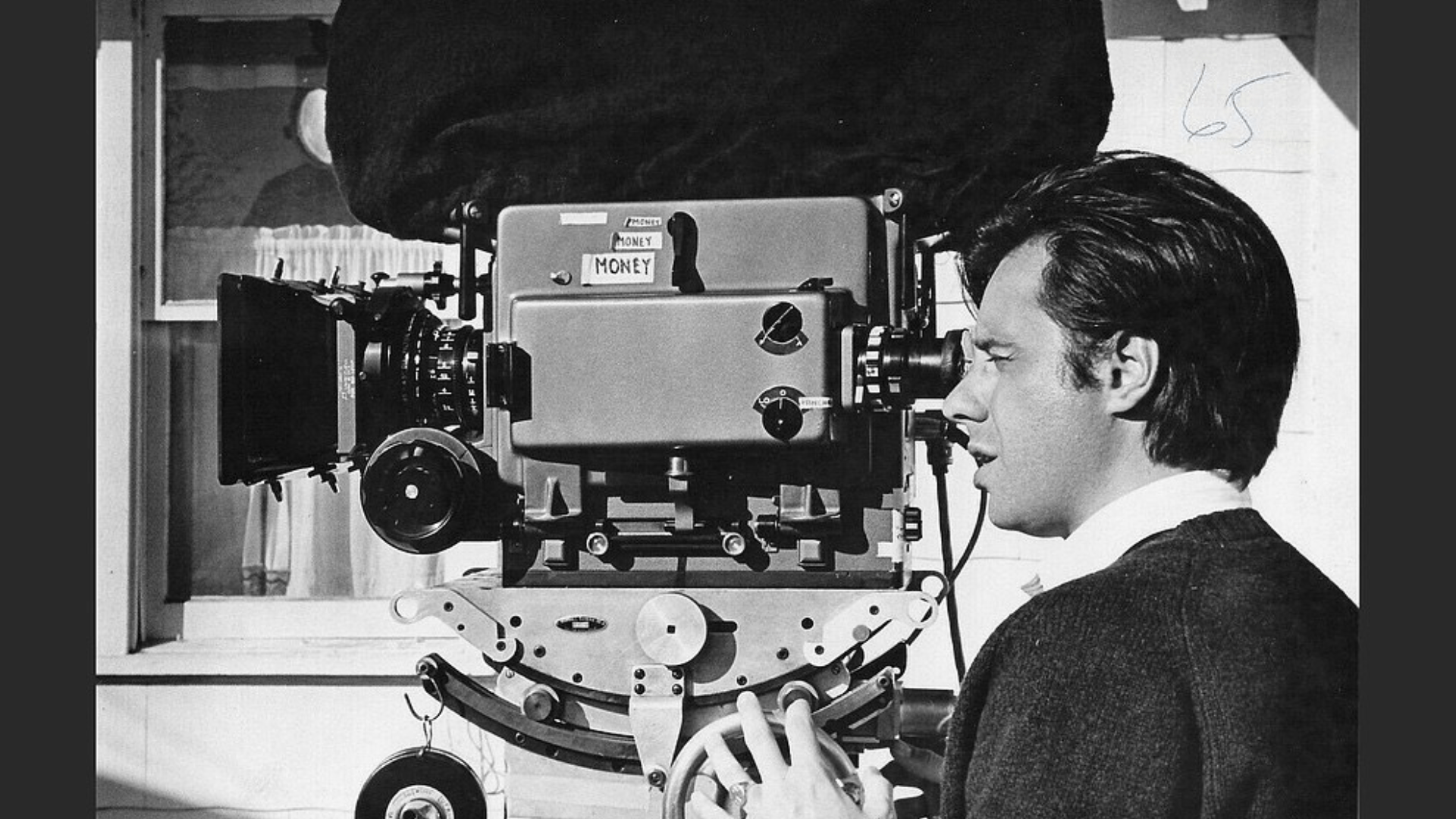 AFI Catalog Spotlight: THE LAST PICTURE SHOW
Released 50 years ago this month, THE LAST PICTURE SHOW (1971) captured the small-town life of a remote Texas town in the early 1950s and the coming-of-age of its inhabitants, who were searching to make meaning of their lives by watching movies at the local theater and carousing at the neighborhood pool hall. Included on AFI's 100 YEARS…100 MOVIES list of the greatest American films of all time, THE LAST PICTURE SHOW marked a breakthrough in the career of film critic and historian Peter Bogdanovich, who had made two other theatrically-released films to date (TARGETS and the documentary DIRECTED BY JOHN FORD) as well as VOYAGE TO THE PLANET OF PREHISTORIC WOMEN (1968), which premiered on television. THE LAST PICTURE SHOW earned eight Oscar® nominations including Best Director and Best Picture, with two wins for Best Actor and Actress in a Supporting Role (for Ben Johnson and Cloris Leachman). Introducing audiences to new talent, the film was Cybill Shepard's first screen appearance—she was famously discovered by Bogdanovich when she modeled for the cover of Glamour magazine—as well as the film acting debuts of Randy Quaid and Sam Bottoms. The movie was hailed by critics and earned $29 million at the box office, making it one of the top ten highest grossing films of 1971.
THE LAST PICTURE SHOW was based on a 1966 semi-autobiographical novel of the same name by writer Larry McMurtry, whose works have been adapted into several other successful films including HUD (1963) and TERMS OF ENDEARMENT (1983). According to Bogdanovich, he initially eyed the paperback while standing in line at a drugstore but became disinterested upon learning that it was about teenagers in Texas—something he knew little about. Not long afterward, actor Sal Mineo brought him the same book with regrets that he was too old to play a lead role, and Bogdanovich asked his then-wife, production designer Polly Platt, to read it. When she told him that it would be difficult to adapt it for the screen, Bogdanovich became intrigued by the challenge. Producer Bert Schneider acquired film rights from lawyer Stephen J. Friedman in 1969, the same year Schneider executive produced Dennis Hopper's box-office hit EASY RIDER, and Bogdanovich was given the opportunity to direct and co-write with McMurtry. Bogdanovich also claimed to have edited the picture himself but thought that having another credit onscreen was excessive and hired Donn Cambern to take over. Cambern went on to join the Faculty at AFI.
Upon the advice of Orson Welles, THE LAST PICTURE SHOW was filmed in black and white. It was shot on location in McMurtry's hometown of Archer City, TX, which was renamed "Anarene" in the movie as a nod to the town of Abilene, KS, as featured in Howard Hawks' RED RIVER (1948). Clips from the film itself also appear in THE LAST PICTURE SHOW, along with scenes from Vicente Minnelli's FATHER OF THE BRIDE (1950). Despite its classical appearance, THE LAST PICTURE SHOW defies sentimental nostalgia and focuses a realistic lens on its subjects. As Roger Ebert noted, "this film is above all an evocation of mood. It is about a town with no reason to exist, and people with no reason to live there." Newsweek called the film "the most impressive work by a young American director since CITIZEN KANE," and the New York Times described it as "an adventure in rediscovery—of a very decent, straight forward kind of movie."
In 1990, Bogdanovich reunited much of the cast from THE LAST PICTURE SHOW for a sequel, TEXASVILLE, which was also based on a McMurtry novel. During filming, Sam and Timothy Bottoms produced a documentary about the making of both films titled PICTURE THIS: THE TIMES OF PETER BOGDANOVICH IN ARCHER CITY, TEXAS (1991) that received a limited theatrical release and was broadcast on cable television. PICTURE THIS explores the impact THE LAST PICTURE SHOW had on the Archer City community, as well as the tumultuous interpersonal relationships of its cast and crew. As shown in the documentary, art imitated life when the filmmakers' private lives intersected with their roles in the movie, including the well-known love affair between Bogdanovich and Cybill Shepard. By 1992, Bogdanovich released a director's cut of THE LAST PICTURE SHOW on videocassette and laserdisc, adding seven minutes of footage that he was forced to excise from the original theatrical release, and in 1999, the film was restored by Sony Pictures Entertainment. That same year, another documentary called THE LAST PICTURE SHOW: A LOOK BACK was released. Indicating its cultural significance and artistic merit, THE LAST PICTURE SHOW was selected by the National Film Registry for preservation, ensuring its survival for future generations to witness a glimpse of the past so it is not forgotten.
Find THE LAST PICTURE SHOW streaming here.
Watch PICTURE THIS: THE TIMES OF PETER BOGDANOVICH IN ARCHER CITY, TEXAS here.