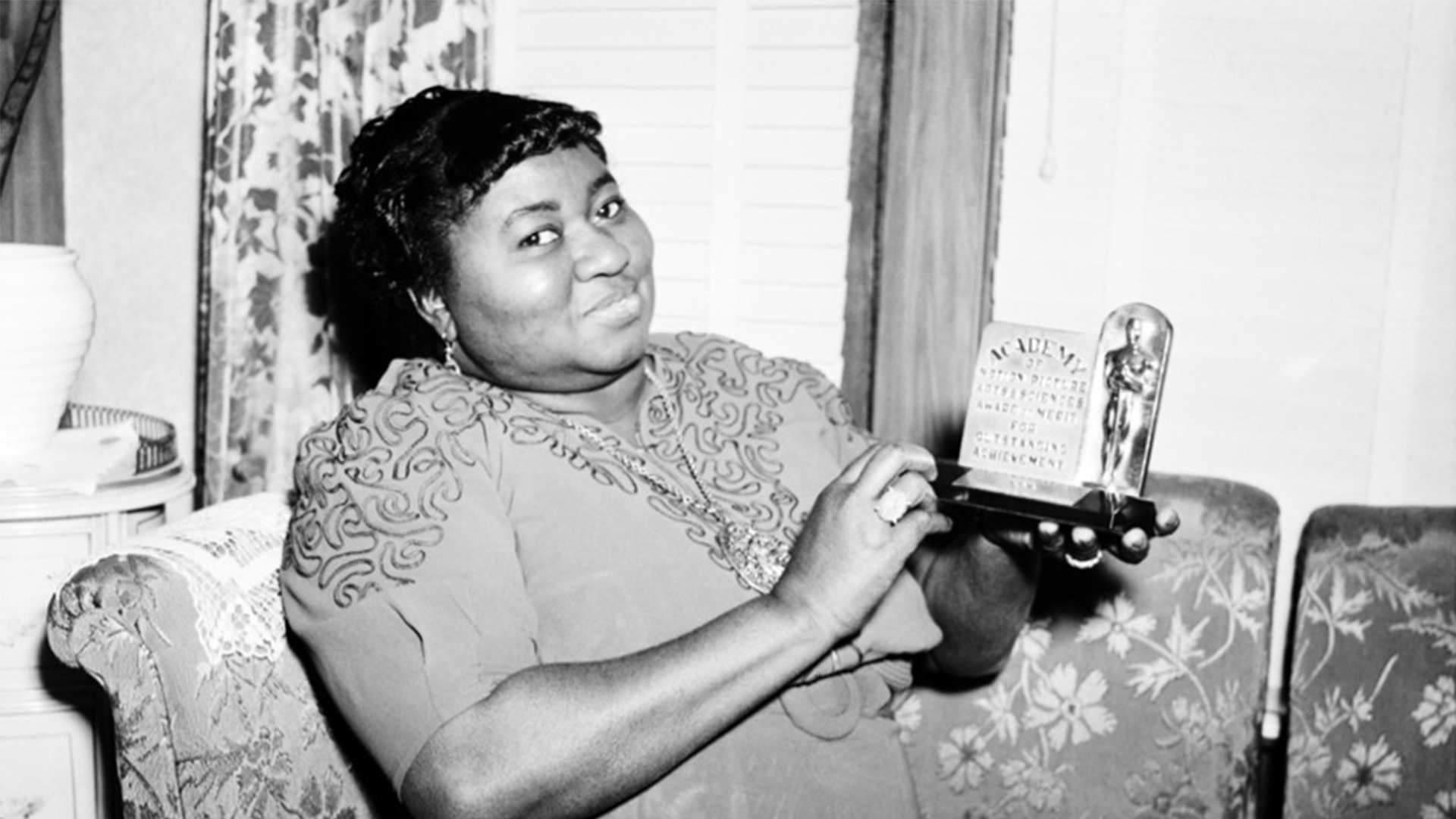 AFI Catalog Spotlight: Hattie McDaniel
In honor of Women's History Month, which is celebrated annually in March, AFI is shining a spotlight on Academy Award® winner and acclaimed actress Hattie McDaniel.
Alternating between dramatic and comedic roles, Hattie McDaniel was a versatile performer also known for her skill as a singer and songwriter. The youngest daughter of formerly enslaved people, McDaniel started her career in minstrel shows, honing her craft writing tunes, and she later found work in radio. Though McDaniel recorded many of her songs, and moved to Los Angeles to pursue her dream of being an entertainer, she was forced to find domestic service jobs and was often cast as a maid, reflecting her real-life experiences on the big screen. Winning her first major role in John Ford's JUDGE PRIEST (1934), McDaniel was able to showcase her talent as a singer, leading to a series of more outstanding performances where she often outshined her white counterparts. She went on to became one of the most sought-after Black stars in Hollywood, but she faced criticism from racist audiences who feared she was upstaging white stars as well as reproach from the Black community for playing stereotypical roles.
In 1939, McDaniel starred in Victor Fleming's GONE WITH THE WIND, for which her performance was critically lauded. However, the cultural implications of the film, with its romanticization of the Confederate South and glorification of slavery, have been vastly reconsidered and the film continues to be the subject of critical scrutiny. For her portrayal of Mammy, McDaniel was nominated for an Academy Award® for Best Supporting Actress – making her the first African American artist to be nominated for an Oscar® in any category.
The awards ceremony took place at the Ambassador Hotel which had a whites-only policy. As a favor to producer David O. Selznick, McDaniel was allowed into the Ambassador's Cocoanut Grove nightclub, although she was seated at a side table away from her co-stars. That night, the film won eight Oscars® (along with two honorary awards) and McDaniel made history again as the first African American to win an Oscar®.
Watch Hattie McDaniel's acceptance speech:
Affirmed by her celebrity status and the advancements she made for other Black actors, McDaniel continued to perform in movies through the 1940s, then transitioned to radio, where she became the first African American actress to star in her own show, portraying the titular role on BEULAH. The comedy also became a hit television production, which she also starred in, but it proved controversial for its stereotypes. By 1952, McDaniel was battling breast cancer and was unable to continue with her career. She died in October of that year at age 59 with her final wish to be buried beside other classic movie stars at Hollywood Cemetery (now known as Hollywood Forever Cemetery) which was racially segregated at the time. Although McDaniel's dream never materialized, there is now a monument for her on the cemetery grounds. She was instead laid to rest at Angelus-Rosedale Cemetery, the first Los Angeles cemetery open to all races.
McDaniel's buoyant and commanding presence and boundless talent are foundational to the history of American cinema and paved the way for future generations of storytellers.
Learn more about McDaniel's groundbreaking contributions to the art of the moving image and explore her tremendous filmography in the AFI Catalog.