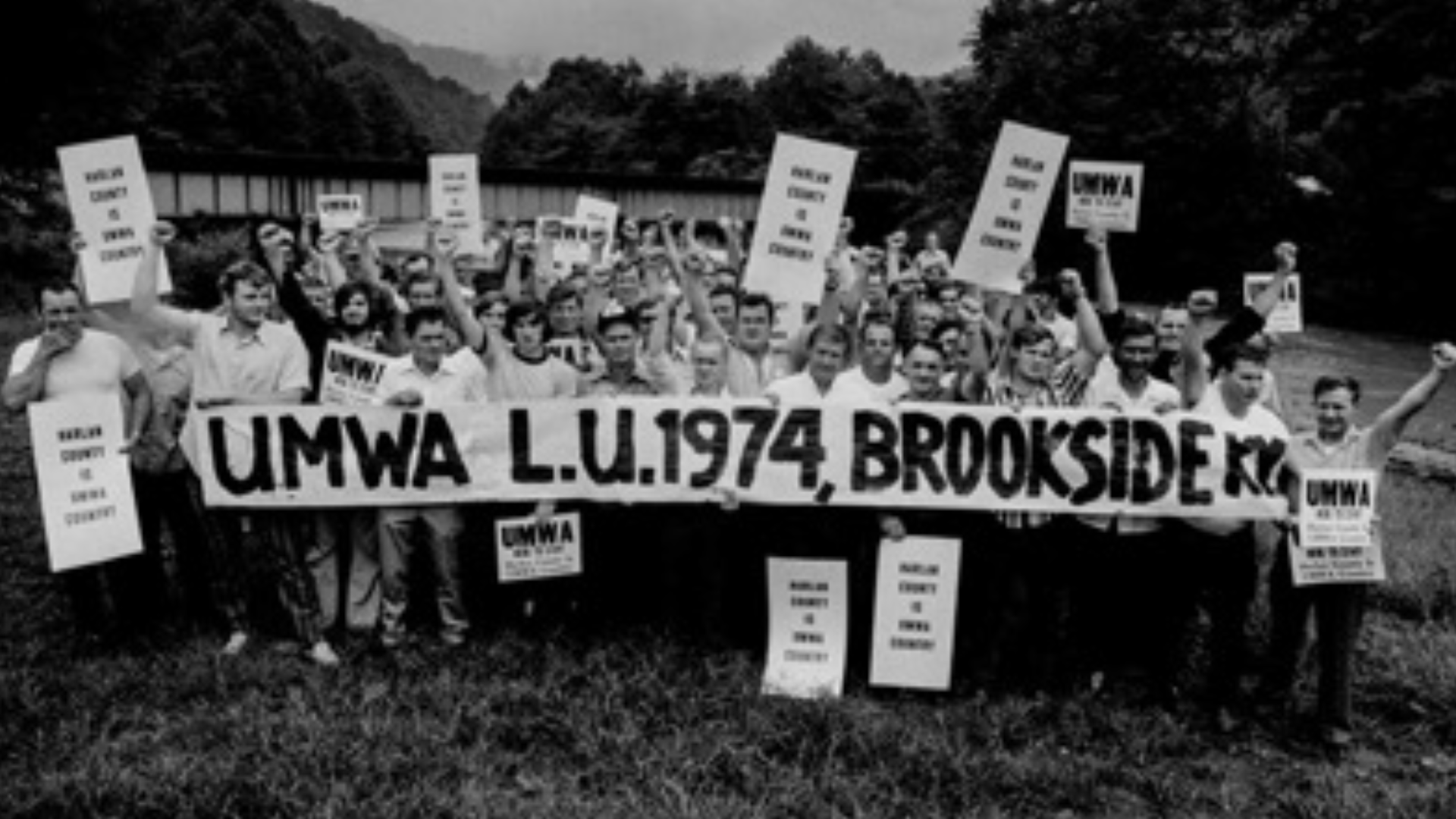 AFI Catalog Spotlight: HARLAN COUNTY, U.S.A.
In honor of Labor Day, AFI celebrates HARLAN COUNTY, U.S.A. (1976), Barbara Kopple's Oscar®-winning documentary that follows a violent miner's strike in a small Kentucky town, capturing the passion, bravery and hard-fought victories of workers as they attempt to unionize. HARLAN COUNTY, U.S.A. was made possible in part by a $10,000 Independent Filmmaker Grant from the American Film Institute. Released nationwide to critical acclaim at a time in which documentaries were rarely seen by mainstream audiences, Kopple broke new ground in independent filmmaking and became known as an artist who uses her work to advocate for political and social change. With a price on her head and her life on the line, Kopple refused to put down her camera while shooting HARLAN COUNTY, U.S.A.—even when it ran out of film—using it as both a weapon and a shield to create an unflinching testament of resilience in the face of corporate America that continues to resonate today.
Kopple initially set about documenting the Miners for Democracy's attempt to gain control of the United Mine Workers of America (UMWA) in 1972. The UMWA had been controlled by the corrupt Tony Boyle, who had ties to the coal companies and who was later found guilty of arranging the murder of his adversary and his family. Around that time, in the summer of 1973, workers at the Brookside Mine in Harlan, Kentucky, voted to join the UMWA, but the Duke Power Company and its subsidiary, Eastover Mining Company, refused to honor the miner's decision and a 13-month strike ensued. Kopple filmed the picket line and eventually gained the trust of the miners and their wives, who were suspicious of outsiders. She and her small crew were invited into the homes of Harlan County locals and continued shooting for over one year, capturing the struggles of miners and their families in intimate detail. While Kopple was protected by the strikers, she was also able to mitigate the violence against them with her camera, as no one wished for their actions to be documented on film. Still, there are scenes in which guns are fired at the picket line, and Kopple and her cameraman are attacked.  When a young striker is murdered, Duke Power finally accepts the UMWA contract. However, strikes continued as miners fought for basic human rights to organize, to receive fair wages and to have safe working conditions.
HARLAN COUNTY, U.S.A. notably focuses on women—the wives and mothers of miners who were tired of watching the exploitation and early deaths of their loved ones from Black Lung. When a judge orders a limit on the number of pickets that can take place by the miners, the women of Harlan County take to the streets to replace the men and block the scabs on the front lines. Women are also showcased in the film's soundtrack, which captures traditional Appalachian tunes including the union anthem "Which Side Are You On" by Florence Reece and folksongs by Hazel Dickens.
In an interview, Kopple stated that HARLAN COUNTY, U.S.A. was "the most important film in my life because I learned what life and death was all about. I saw people really standing up for what they believed in. It had a great impression on me throughout the rest of my career." Kopple successfully depicted a part of American society that was rarely seen on film and brought the stories of the miners and their families into light. In 2004, New York Women in Film & Television funded a restoration of HARLAN COUNTY, U.S.A. in conjunction with the Women's Film Preservation Fund Legacy Grant, underwritten by the Academy Film Archive. It has also been included in the National Film Registry. Its commercial success may have led to the production of Hollywood films about unions, such as NORMA RAE (1979), COAL MINER'S DAUGHTER (1980) and MATEWAN (1987).