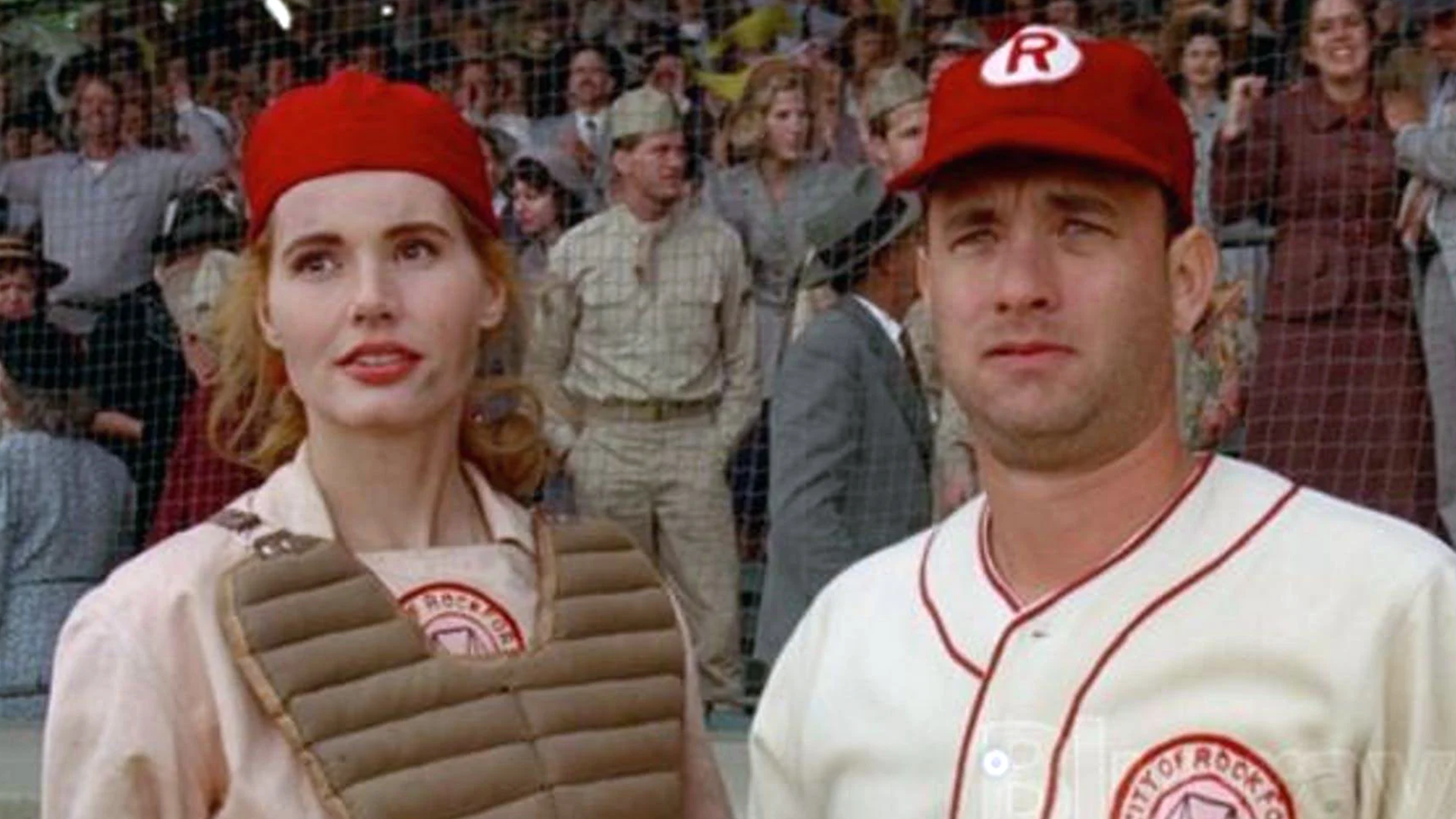 AFI Catalog Spotlight: A LEAGUE OF THEIR OWN (1992)
Released 30 years ago this month, A LEAGUE OF THEIR OWN was a box office sensation, becoming Columbia Pictures' highest-grossing non-sequel opener to date and bringing international attention to the little-known All-American Girls Pro Baseball League (AAGPBL) which was established during World War II to entertain the public while male players were away at war. At the time of the film's release, the sport film genre had been overwhelmingly focused on male athletes and A LEAGUE OF THEIR OWN not only cast women in a multitude of leading roles but established a real-life historical context for women's inclusion in competitive sports. Directed by Penny Marshall, the film challenged gender stereotypes by providing opportunities for women to perform dynamic characters that were outside of the Hollywood norm. A LEAGUE OF THEIR OWN paved the way for greater female representation—both behind and in front of the camera—and for women's sports to gain greater credibility. As noted by actress Anne Ramsey, the movie portrayed female role models that did not exist in other Hollywood films: "After the film came out, little girls would come up to all of us all excited because they finally had something that would represent them, that they could look up to."
The origin of the production began when co-producers Bill Pace and Ronnie Clemmer read an article about the AAGPBL in the Boston Globe and attended the league's annual reunion to acquire film rights to the organization's story. Around the same time, Penny Marshall saw a PBS documentary titled A LEAGUE OF THEIR OWN and contacted Pace and Clemmer, unaware that she was already their first choice for director. An early treatment was written by the documentary's co-producers, Kelly Candaele and Kim Wilson, whose mother and aunt were actual players in the league—the characters of Dottie and Kit are inspired by (but not based on) the sisters. The film was initially set up at Twentieth Century Fox, and Marshall briefly left the project to direct AWAKENINGS. Demi Moore, Darryl Hannah, Laura Dern, Jon Lovitz and Jim Belushi were initially set to star, followed by Brooke Shields, Ally Sheedy and Debra Winger, but only Lovitz remained with the production. By the time AWAKENINGS had been completed, A LEAGUE OF THEIR OWN had traded hands to Columbia and Marshall returned to the project. Lowell Ganz and Babaloo Mandel took over as writers.
Three months before filming began, the ensemble cast—including Geena Davis, Madonna, Lori Petty, Rosie O'Donnell and Tom Hanks—had intensive training at a baseball camp at USC. Principal photography began on July 10, 1991, at Wrigley Field in Chicago, which stood in for the fictional "Harvey Field." In addition, a community field in Huntingburg, Indiana, was rebuilt to provide the home field for the movie's team, the Rockford Peaches. (The field was later renamed the League Stadium in honor of the film.) Bosse Field in Evansville, Indiana, was used as the home field for the Racine Belles. In late October 1991, the final week of shooting took place in Cooperstown, New York, where 65 original AAGPBL members appeared in scenes recreating the induction of the league into the Baseball Hall of Fame in 1988.
A LEAGUE OF THEIR OWN opened nationwide on July 1, 1992, to critical and commercial acclaim. Made for approximately $50 million, the picture grossed more than twice that amount in the first 60 days of its release, proving that films helmed by women, about women, were highly lucrative to wide audiences. It remains the highest-grossing baseball film to date. While a television adaptation aired on CBS in 1993 (with one episode directed by Tom Hanks), it was short-lived. However, a new Amazon series is set to premiere August 12, 2022. In 2012, twenty years after its release, A LEAGUE OF THEIR OWN was selected by the Library of Congress for preservation in the U.S. National Film Registry as a film that is "culturally, historically or aesthetically significant." The iconic line "There's no crying in baseball!" was included on AFI's 100 YEARS…100 MOVIE QUOTES.
Watch the original trailer for A LEAGUE OF THEIR OWN and learn how to watch A LEAGUE OF THEIR OWN here.