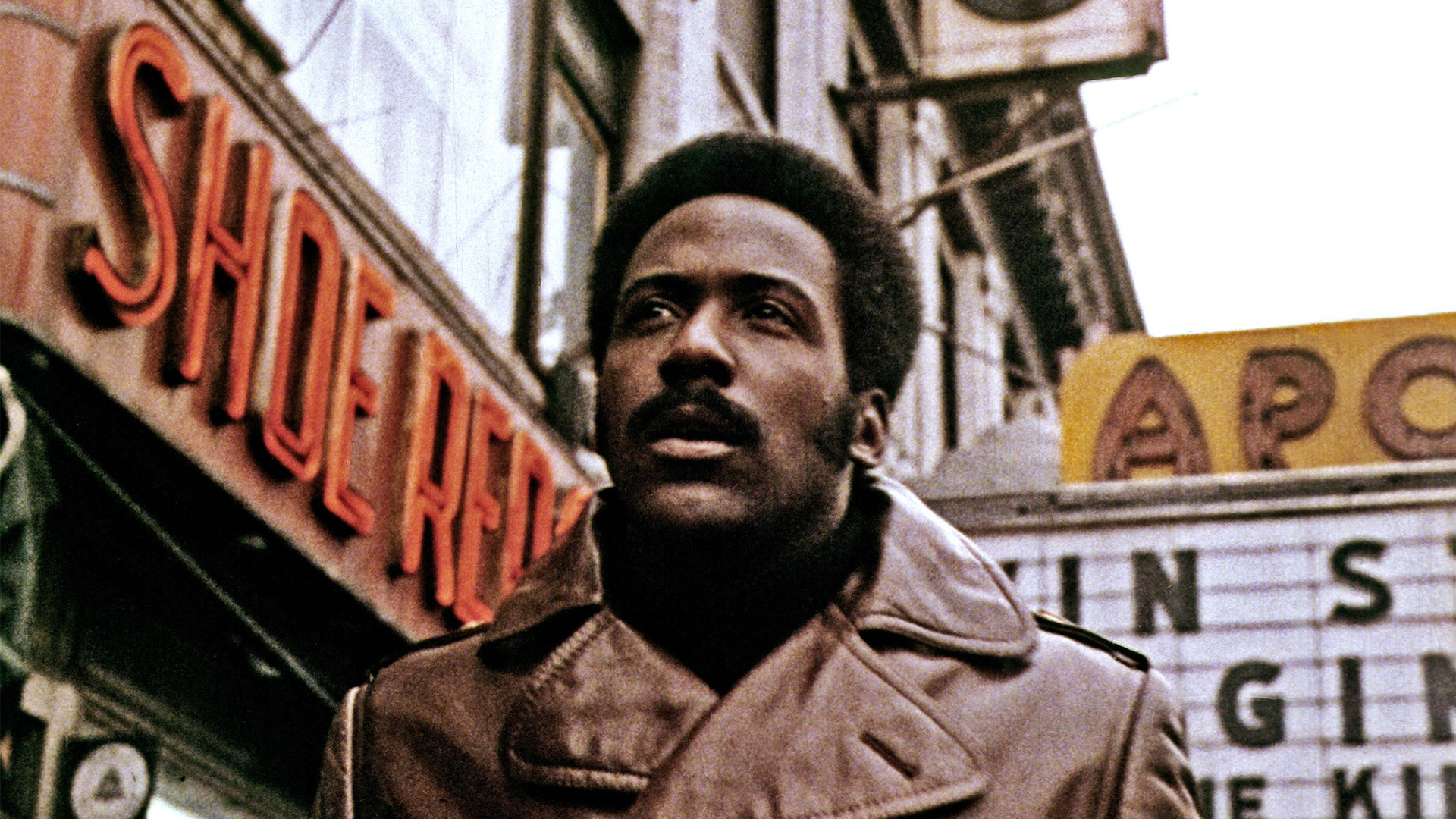 AFI Catalog Spotlight: 50th Anniversary of SHAFT
Celebrating its 50th anniversary release this month, SHAFT (1971) tells the story of the eponymous John Shaft, performed by Richard Roundtree in his first major film role. The film – based on a novel by white journalist and screenwriter Ernest Tidyman – introduces Shaft as a suave, two-fisted Black private eye who was hired to search Manhattan for the kidnapped daughter of a Harlem crime kingpin. The movie also marks the motion picture debuts of Gwenn Mitchell and Drew Bundini Brown (the well-known trainer of boxer Muhammed Ali) and the only film role for Sherri Brewer.
Filmed entirely in gritty New York City by trailblazing director Gordon Parks, SHAFT became one of the top-grossing films of 1971, earning over $18 million in the U.S. and Canada. Its success pulled the ailing M-G-M Studios out of the red, and it was estimated that 80% of the audience was Black. Isaac Hayes' distinctive soundtrack album and its "Theme From Shaft" single both charted #1 in Billboard – and the theme song is ranked on AFI's 100 Years…100 Songs list. Hayes was nominated for two Academy Awards® (Best Original Dramatic Score and Best Original Song) and won the latter, making Hayes the first Black composer to win an Oscar® in the Best Original Song category and only the third Black recipient of an Academy Award® after Hattie McDaniel and Sidney Poitier. Both song and score won Grammys® that year, and the soundtrack was awarded the NAACP's 1971 Image Award for Best Musical Score. SHAFT was also honored as the NAACP's Film of the Year, and Joel Freeman was named Producer of the Year.
Two more films were made as sequels in the series, SHAFT'S BIG SCORE! (1972) and SHAFT IN AFRICA (1973). The character was also the inspiration for a series of seven, 90-minute television movies that aired on CBS from October 1973 to February 1974, all starring Roundtree. A parody of the original film, SHAFTED! (1999), was directed by Tom Putnam and in 2000, Paramount released another SHAFT film helmed by John Singleton in which Roundtree reprised his role.
Although SHAFT didn't begin the Blaxploitation genre of strong, Black, sometimes violent movie heroes standing up to the establishment (Melvin Van Peebles' SWEET SWEETBACK'S BAADASSSSS SONG from earlier in 1971 is generally given that credit), its Hollywood studio origins and mainstream success put the genre in the textbooks. However, it was not without controversy, as critics argued that it upheld racial stereotypes and glorified violence. Many others lauded the film for giving Black audiences a powerful and unabashed hero that championed Black culture. SHAFT was generally hailed as a breakthrough production for expanding Black representation into the mainstream cinema market, and it spearheaded a flood of similar productions that tried to emulate its achievement such as SUPER FLY (1972) and FOXY BROWN (1974). In 2000, the Library of Congress selected SHAFT for preservation by the National Film Registry, marking its cultural, historical and aesthetic significance and ensuring its existence for future generations.