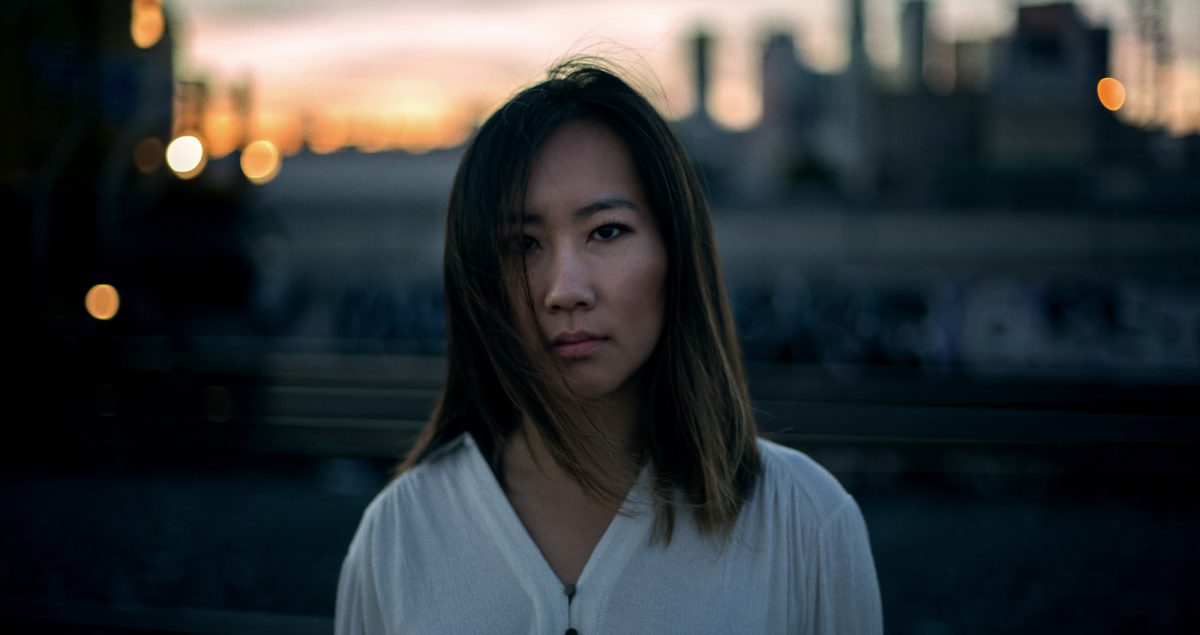 Catching Up With... Amy Wang on making the Black List and directing for Blumhouse TV
Amy Wang (AFI Class of 2017) is having a good year. Less than two years out of the AFI Conservatory program, she has already lined up an impressive slate of projects — from directing Awkwafina in a feature to helming television for Blumhouse, and seeing her feature script WENDI, which she developed at AFI, land on the Black List. Wang also participated in the Ryan Murphy HALF Initiative, which aims to make Hollywood more inclusive by creating opportunities for women and minorities behind the camera across Murphy's many celebrated television series.
Wang's provocative thesis film UNNATURAL, about an 18-year-old struggling with thoughts of pedophilia, earned accolades at festivals worldwide, including a prize at the 2018 Cannes Lion International Festival of Creativity and the Grand Prix nomination at Clermont-Ferrand — announcing a talent already destined for an exciting career in filmmaking.
We sat down with Wang to talk about her past work, and what's coming up ahead.
You graduated in 2017, but have already found so much success so quickly. What's that process been like?
It's honestly been a crazy year and a half since graduation. The feature I began developing at AFI, WENDI, was on the most recent Black List and The Hit List. It's sort of catapulted me into the epicenter of things. The feature with Awkwafina producing will go into production once financing is secured. I'm doing a rewrite on a huge sci fi-movie being produced by Legendary and Wanda Pictures, and I just pitched a movie to Ali Wong. It's all been a little surreal, but I pinch myself every day.
You participated in the Ryan Murphy HALF Initiative. Tell us about this experience and how it challenged you.
The HALF program was such an amazing experience. I was taken through the entire process of what it would be like to direct a four-million-dollar episode of AMERICAN HORROR STORY. My mentor Brad Buecker, who is also an AFI directing alum, is an executive producer and director on the show, so I got to see how someone with his experience orchestrated pre-production and his crew.
Pre-production was really interesting because of all the meetings and sign-offs that must be done before the shoot. One thing that was different from features was that the production didn't get the completed draft of the script until one week into the shoot. Even the director had no idea how the story was going to end! That really opened my eyes to how quickly television moves, and how little time you have to prepare.
The cast and crew got along so well. Because pages were being added while they were shooting, the first AD had zero time to prep and so everyone was just kind of doing things on the fly. But because they had all been working together for so long and had short-hands for everything, they got through their days without many hiccups.
What is the Black List process like, and where do you take the script from here?
The Black List is voted on by senior executives on the feature film side of Hollywood. I don't know exactly who votes, but I know Nina Jacobson and Brad Simpson voted for my script because they told me when I was pitching to write the sequel to CRAZY RICH ASIANS.
To get on the list, your spec script must be sent out to production companies and studios by your representation (agents or manager or both). And then the scripts that get the most votes get featured on the list. It's a pretty crazy list.
WENDI was with Amy Pascal's company at Sony but is now in talks to get bought up by another studio. My script is a particularly difficult case because it's based on real people (Wendi Deng, Rupert Murdoch, Tony Blair), so there's always the risk of whoever ends up making it getting sued.
You are scheduled to direct for Blumhouse TV at Facebook Watch. Are you excited to dive into that small-screen medium? What's attractive to you about genre filmmaking?
Yes! I'll actually be directing five episodes! The story is split into three characters from three viewpoints. They've tapped three directors to direct their character's entire storyline. It's actually pretty cool because it means I've got more control than a normal episode of TV. I get to be involved in the casting process and location scouting whereas most TV shows have the producers and writers cover all of that.
I'm super excited to delve into horror because it gives me the freedom to do crazy shit, but at the same time make it about something I really care about. The storyline I'm directing is the origin story of our monster.
Your thesis film UNNATURAL tackled a very taboo subject head-on: pedophilia. What did you hope to achieve with this film? Why is it important that we dismantle stigmas around this topic?
I first read an article many years ago written by this 19-year-old boy. He spoke about living in the Midwest and struggling with thoughts of pedophilia. He had attempted to seek help but was rejected from psychologists around his city. This made him paranoid that he had no choice but to grow into a stereotypical pedophile who will eventually offend and be sent to jail. He tried to commit suicide because if this was going to be his life, he didn't want to be a part of it. This article really opened my eyes.
I think people are quick to dismiss the issue of pedophilia as something that is untreatable, therefore all people who may not have even committed a crime should be dismissed and discarded.
In countries like Germany, the Netherlands and France, hotlines are set up for people struggling with thoughts of pedophilia to call up and receive treatment. And it's all free. I think by showing a person who we empathize with, we can grow to realize that people who suffer from thoughts of pedophilia are not people who should just be punished and forgotten. They are people who deserve help and treatment and a chance at a normal life.