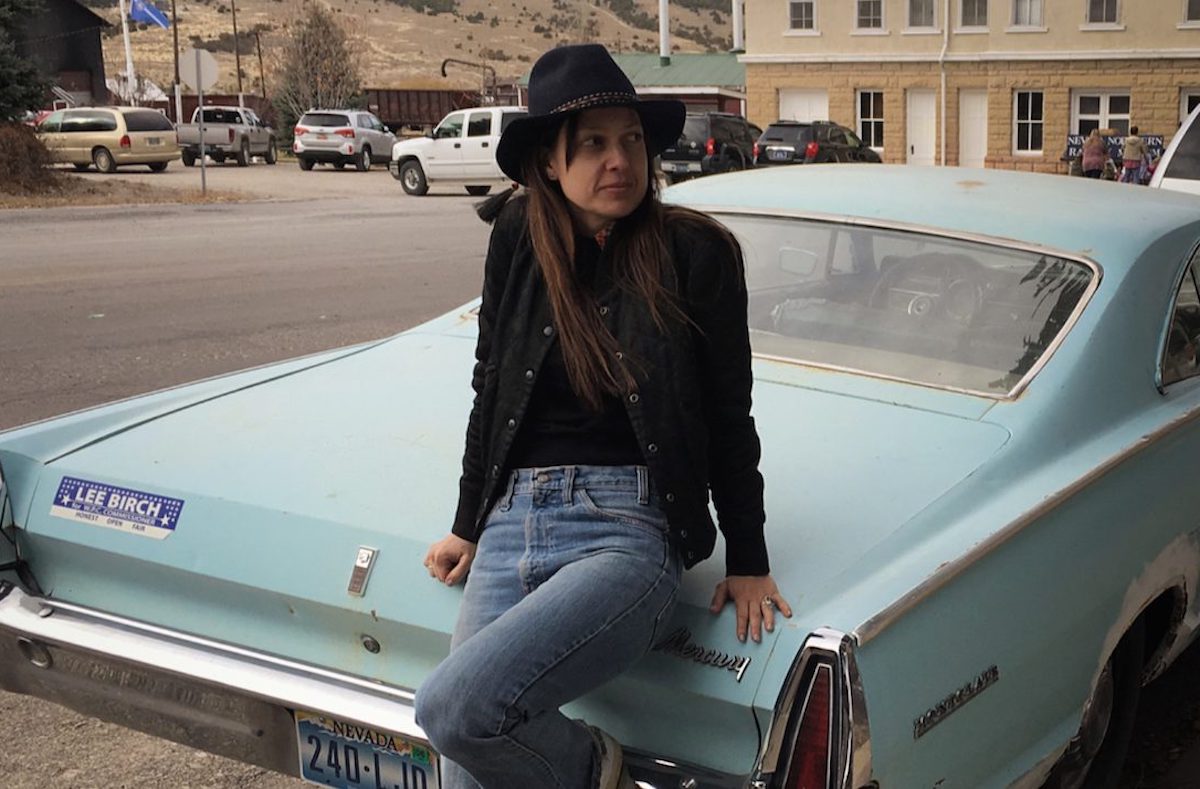 Sara Mishara on Breaking Ground as a Cinematographer in Canada
Montreal-based cinematographer Sara Mishara (AFI Class of 2002) made history in Canada this past March as the first woman ever to win Best Cinematography at the Canadian Screen Awards (CSAs). However, Mishara found herself in the uniquely odd position of competing against herself, as she was also nominated in the same category for the film ALLURE.
Mishara won the historic prize for director Maxime Giroux's WWII drama THE GREAT DARKENED DAYS, about a draft dodger who is also a Charlie Chaplin impersonator. She describes the movie, which won five CSAs, as a "surrealist period film with a twisted plot." Visually, Mishara's films all tend to have a dark, naturalistic edge, and an approach influenced as much by classical painting as by her cinematic forebears.
Shortly after graduating from the AFI Conservatory, Mishara began shooting music videos — including one for Céline Dion — and thus far has shot 13 features, while working on commercials in between. Her varied credits include the festival favorites FELIX & MEIRA (2014) and TU DORS NICOLE (2014). Below, we discuss her recent accomplishments, her AFI experience and what's next.
Congratulations on your historic CSA win, but also on being up for two cinematography CSAs this year. Tell us about these very different projects.
The first, ALLURE, is an emotional thriller starring Evan Rachel Wood. I shot it on the Alexa 65, which ARRI Rental graciously helped me try on an indie-budget film. It's quite a dark and controlled look; I worked with a lot of subtle color in the lighting. The other film, THE GREAT DARKENED DAYS, was shot on a minuscule budget with no crew except camera, and mostly on location in Nevada. I had a lot of fun going back to the basics, with natural light, a doorway dolly and great actors. We shot some interiors in the basement of an old theater in Montreal, which I lit mostly by oil lamp and practical bulbs.
As a female cinematographer now breaking ground, how do you feel the gender landscape behind the camera is changing in the Canadian film industry?
I am seeing increasing excitement within the community of women on set and female actors enjoying a more gender-balanced world behind the camera. In Canada, they've introduced gender equity in all the film financing, to assure that half of all funded projects have female directors, so the landscape and content is changing rapidly here.
In what ways did your AFI experience approach the way you lens films today?
AFI, and particularly Cinematography lecturer Bill Dill, taught me the nuts and bolts of my trade. In my work, I can still hear Bill's voice giving me tips. Having discussions with my class peers and watching them work was a unique experience that you rarely have in the professional world — as there are no other DPs on set with you. I acquired technical knowledge with all the workshops that gave me a lot of confidence to take on challenging work after graduating. It gave me a real leg up in my field, especially considering how few women cinematographers there were, and are.
You've worked on several films with director Maxime Giroux, who helmed THE GREAT DARKENED DAYS and FELIX & MEIRA, a sleeper foreign favorite in the U.S. Tell us about your collaboration style.
Maxime is a very visually intuitive director. He finds all his locations himself and understands how they will photograph, which is a real bonus for a DP. We used to shoot music videos in the desert near LA on weekends when I was at AFI, and here we are still doing that! We map out the sun path together and plan our schedule and blocking accordingly. I take a lot of photos during location scouting and use them as references for the look and framing of the film.  I find visual references, either in photography and painting, to build the lighting and lensing approach. In the case of THE GREAT DARKENED DAYS, I used old souvenir postcards from the 1950s, with hyper-saturated colors as a reference for exteriors, and for the interiors some paintings by Adam de Coster.
Your next film is also a period piece, though set in the 1990s. What's interesting to you about working in another time and place?
The film I am currently preparing is called MY SALINGER YEAR, starring Sigourney Weaver and Margaret Qualley, and directed by Philippe Falardeau.  It takes place in the Manhattan literary world, as seen through the eyes of an aspiring young writer working as an intern. I am currently in prep building the look of the film, and how to imagine that time period visually. I hope to shoot 35mm with some vintage lenses. It's an ambitious project and I'm excited to start shooting!