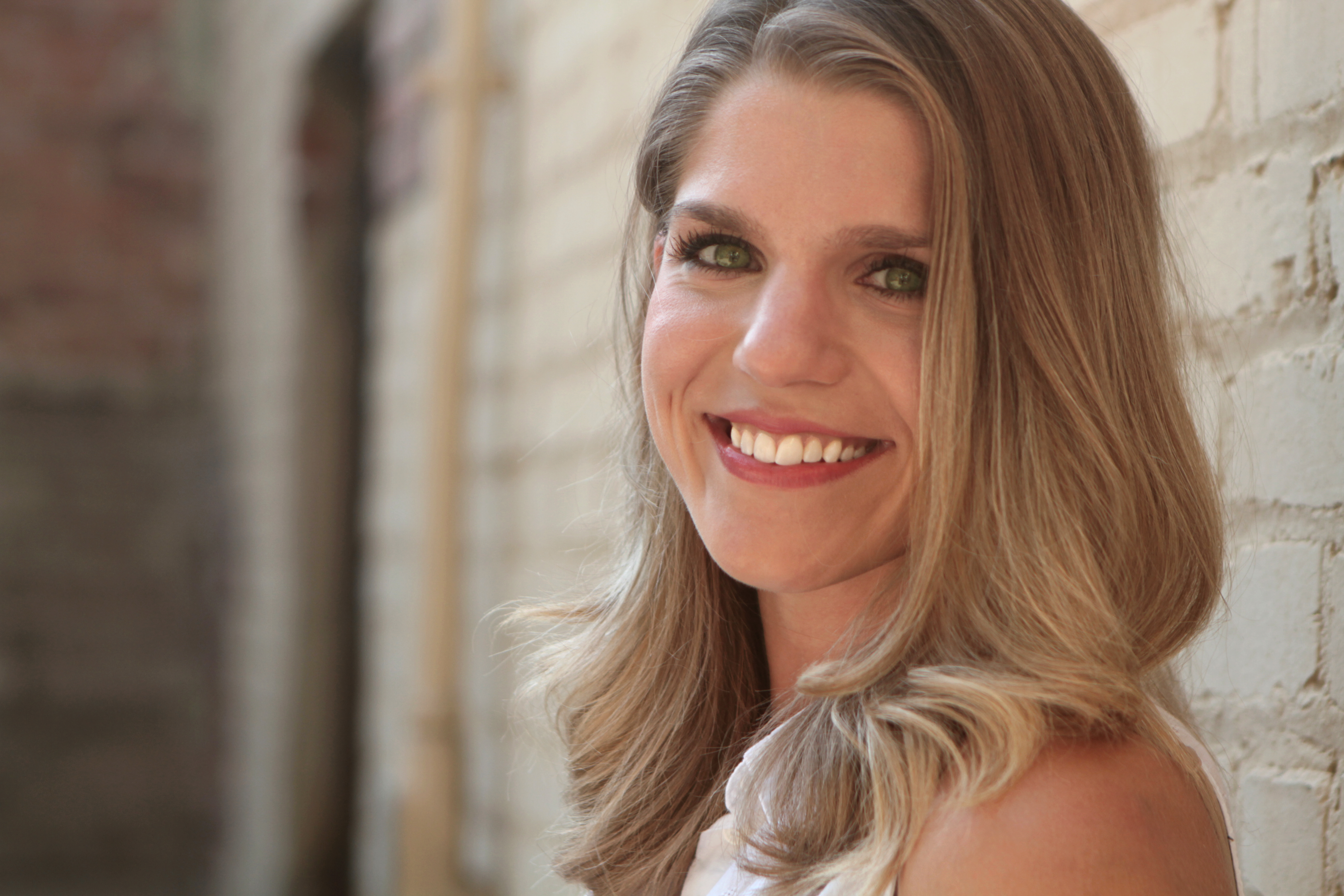 Kayla Emter on Editing HUSTLERS, Crafting a Strong Female Perspective and Being Inspired by OUT OF SIGHT
Based on Jessica Pressler's 2015 New York Magazine article, HUSTLERS follows strippers-turned-conwomen Ramona (Jennifer Lopez) and Destiny (Constance Wu) who band together in the aftermath of the 2008 Great Recession. To make ends meet, the women turn to drugging and running up the credit cards of their wealthy Wall Street clientele. Earning rave reviews out of TIFF, HUSTLERS is set in a world where the deck is stacked against these women, offering a striking commentary on economic opportunity and survival instincts.
The film, which was shot in just 29 days, is a whirlwind from start to finish with highly-stylized editing by Kayla Emter (AFI Class of 2008), including long tracking shots, inventive music cues and clever creative choices (in one scene, a wire recording of a sting operation plays over the actual sting.) Emter is a well-respected editor whose credits include James Grey's THE IMMIGRANT and Don Cheadle's Miles Davis biopic MILES AHEAD. She has also served as an assistant editor on I'M STILL HERE and the hit HBO series LOOKING and ENLIGHTENED. In 2015 she joined director Lorene Scafaria on THE MEDDLER — the first of several collaborations which ultimately led them to reteam for HUSTLERS.
We spoke with Emter about editing the film, collaborating with Scafaria, meeting her husband at AFI & being inspired by OUT OF SIGHT.
AFI: What initially drew you to editing as a career and how did you get your start? 
KE: Growing up in North Dakota, I wasn't surrounded by a lot of film culture or the quintessential classic films that have inspired other filmmakers to pursue a career in film. In my household, it was primarily a collection of '80s/'90s action flicks and Nic Cage blockbusters…no judgment! THE ROCK is still one of my favorite films. What my household lacked in film culture, we made up for in technology. That's how I came across iMovie, which was newly released and one of the first home editing systems. I was hooked after spending an entire day, which felt like only hours, trying different combinations of shots, adding music, and, of course, using every transition available.
Over the next three years, I shot miniDV footage of anything I could find: family gatherings, holidays, high-school hockey games and a few keepsake videos for family and friends. Realizing how happy those videos made the people around me and the emotions they could evoke felt like a huge responsibility, and it clicked how powerful editing was. I knew it was what I wanted to do for the rest of my life.
While technology and human emotion got me hooked on editing, it wasn't until Columbia College in Chicago where I learned about the history of cinema and the filmmaking greats. It was, of course, extremely eye-opening, and I had a new appreciation for the art form. I took that passion and decided to apply for AFI one week before the cut-off. I knew Los Angeles is where I wanted to be, and if I was lucky, AFI would give me the network of filmmakers to grow and work with.
AFI: You've teamed with Lorene Scafaria on THE MEDDLER, a pilot for Hulu and now HUSTLERS. Can you talk about how you first connected and what it takes to have a successful collaboration in this business?
KE: I always said that my goal as an editor was to find a director that I can grow and collaborate with throughout my career, so I was very fortunate when I met Lorene in 2015 interviewing for THE MEDDLER. We clicked almost immediately, and, because our editing priorities line up, we have always worked well together. We both value the importance of character nuances, analysis of point of view, and endlessly trying all our options to find the best way to build a scene. The editing room is always a safe space where we feel comfortable throwing out ideas, good and bad. Because of that relationship, we were able to dive into HUSTLERS with a level of trust that allowed us to find the best movie with the limited time we had.
AFI: How did you first learn about the project? Had you read the original New York Magazine article that it's based on?
KE: Lorene sent me the first version of the HUSTLERS script in early 2017, which is when I learned about the article. Both were so smart and original. I was really connected to the script due to its themes about friendship, struggle and control. And stylistically it was an editor's dream, so I was very excited to get back into the editing room. It was a long two years to get there, but we did it with the help of a sizzle reel and STX.
AFI: What audio and images did you use for your sizzle reel?
KE: We saw it as a pseudo fake trailer and pitch tool, set to Beyoncé's "Run the World (Girls)" with footage of movies like 9 TO 5, MEAN GIRLS and THE WOLF OF WALL STREET. We were trying to show that this was a high-concept movie that could be an event for both men and women.
AFI:  Lorene often talks about how she wanted to make a sports movie like RAGING BULL. Can you talk about how you both achieved this vision?
KE: Lorene and Cinematographer Todd Banhazl (AFI Class of 2009) did the heavy lifting by brilliantly portraying these women as athletes. The first shot of the movie follows them from the locker room to the club floor, similar to how football players walk through a tunnel to the field. Another scene that highlighted their athleticism was when Ramona teaches Destiny how to pole dance. It is one of my favorites, so beautiful and graceful, but also rooted in strength. I made sure to highlight dialogue that embraced that concept.
AFI: Can you describe your preparation for the film and what editing software you used?
KE: We edited on Avid, which is my go-to. Because the script was so complex, I knew the assembly would be the same. So I leaned heavily on time management, organization, and a stellar editorial staff to achieve a solid assembly on time, while still managing to have just enough energy to turn around and dive right back in. It also helped that we had a great editing suite at Pivotal Post. We actually moved in! [laughs] We decorated with pillows, plants and artwork. We made sure it felt like a positive, inspiring, soon-to-be second home. Having that cozy space always helped start the day and feel creative.
AFI: Was Lorene in the editing room a lot? Can you describe your process of working together while editing the picture?
KE: Oh yes, we spent a lot of time together. She only had eight weeks for her Director's Cut and three weeks to lock picture after that, so we had a small window of time to make sure we covered all of our bases. We focused on breaking down what the movie wanted to be and how to best execute that. Those were long days, but so much fun because we were doing our favorite thing.
AFI:  Music is used in a very compelling way throughout the film. Were there temp tracks initially or were you cutting to those songs?
KE: Lorene wrote most of those iconic music cues into the script without knowing for sure if we could get the rights. Thankfully we did! The movie definitely benefited from such a strong soundtrack that so successfully took you back in time and made it a fun experience to watch. Starting the film with Janet Jackson's "Control" set the tone so perfectly and emphasized Destiny's struggle to gain control over her life and career. Fiona Apple's "Criminal" made me fall off my chair and go to a hypnotic place with Ramona, Flo Rida's "Club Can't Handle Me" had me bursting into tears and Lorde's "Royals" said so much about what was happening on screen. Amongst many other things, Lorene is great at choosing songs that help elevate emotions and push the story forward.
AFI: I thought it was so inventive in the scene where Dawn is on the police sting and we only hear the audio in the background through her wire. Can you talk about the creative decision behind that?
KE: It was the night before we showed the Director's Cut to the studio for the first time. Lorene and I were reworking a moment leading into that scene, and she said, "I have either the best idea or the worst idea ever." And that's a loaded statement at 2 am. Then she said, "What if we hear everything through her wire?" We quickly applied an EQ filter and watched it back. We loved it. It strengthened her point of view, and made you feel the tension and danger that helped propel the story forward. It was a great discovery.     
AFI: I heard that the studio thought about bringing on a second editor for the more stylized montages and that you resisted this. Can you talk about how you were able to transcend being labeled an "indie film editor"?
KE: When you've worked mostly on independent films, there seems to be a common concern by producers or the studio that one can't handle or edit anything other than that. It's frustrating not to be able to exercise a different style of your skill-set just because it isn't highlighted on a piece of paper.
When Lorene started pitching HUSTLERS, she told producers she already had an editor in mind, which I really appreciated. As things moved forward, there was a vibe of concern that perhaps the scope of HUSTLERS was larger than I could manage based on my resume. So when I met with the studio, they mentioned the option of hiring another editor to do some of the "stylized scenes." I'm all for outside contributions if it would be helpful to Lorene or the movie, but if it was based on the nervousness of my ability, I felt it was worth speaking up for. So I confidently insisted that, "No, I'll be editing those scenes." I'm glad I did. It turned out to be a positive post experience with the utmost support from the studio.
AFI: What were the biggest challenges in cutting the film and what did you learn?
KE: The biggest challenge was not having a lot of time to explore the movie and dig in to find those perfect, magical moments. It was an exercise balancing voice-over, a non-linear storyline and music-heavy montage sequences, while not losing focus of tracking the progression of Destiny and Ramona's friendship and struggle.
It was also a fun challenge editing "smooth chaos" for certain scenes — like in the locker room or when the girls are celebrating Christmas. We had to make sure the audience was tracking the content, but also wanted viewers to feel the whirlwind with these women. That's where Lorene and I really click because, for us, every frame matters. It was a fun challenge to craft those scenes when you want to be in 30 places at once.
AFI: On a personal note, you actually met your husband at AFI. Can you talk about what AFI has meant to you both personally and professionally?  
KE: Yes, it was because of AFI that we first met. We recently celebrated our anniversary and were nostalgic about how we were the first ones at the SDAC every morning and the last ones to leave. That bond started because of a passion for the work and the craft. I think it's a great way to have formed a connection with him because our lives still very much include the excitement for editing.
AFI:  Which film editors inspired you growing up and shaped you into the editor you are today?
KE: I read Walter Murch's book "In the Blink of an Eye" in Undergrad, and it was a game-changer for me. He broke down the aesthetics and human nature of editing in a way that helped me better understand the depth and power of the craft. I gained a lot of inspiration and passion for excelling from that book.
Onscreen I was in awe of Anne Coates' work in OUT OF SIGHT. It was the first movie where I could see the editing, in the best way, and was blown away by how much emotion it evoked through the style. I based my 2nd Year AFI Scholarship essay on the "What If" scene, which uses such brilliant intercutting and freeze frames between Jennifer Lopez and George Clooney's characters. I thought Jennifer was so captivating in the movie, so when her performance in HUSTLERS was called out as her best since OUT OF SIGHT, it was both humbling and heart-warming. For HUSTLERS to be compared to a movie edited by someone whose work I have such respect for, and which is a movie I love dearly and watch often, was quite the honor.