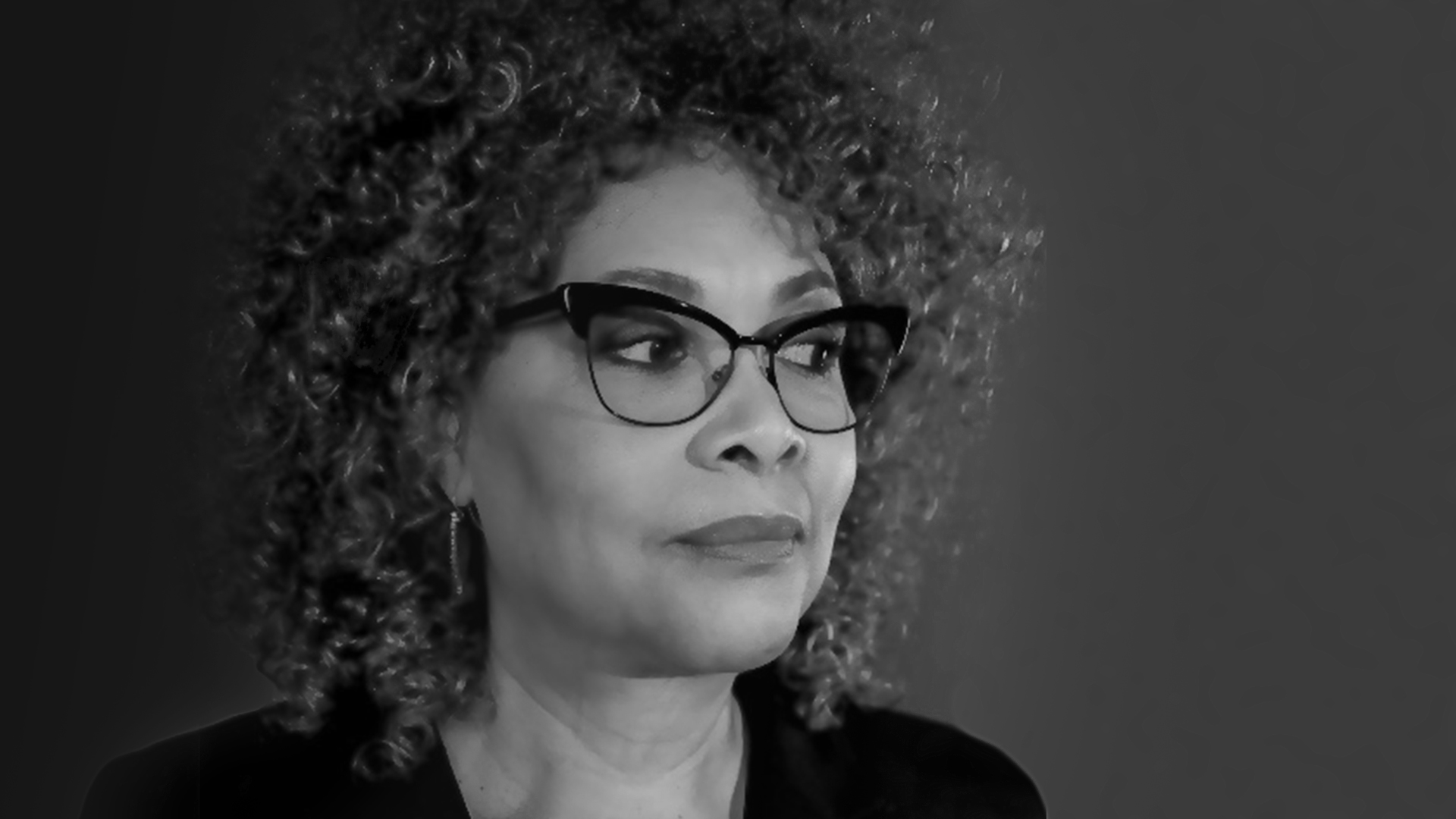 Julie Dash on DAUGHTERS OF THE DUST and her Trailblazing Career
Julie Dash (AFI Class of 1974) is one of the most well-respected and inventive visual storytellers of her generation. After attending AFI in the mid-'70s, she received her MFA in Film and Television Production from UCLA. She made an auspicious start with bold short films – ILLUSIONS and DIARY OF AN AFRICAN NUN – and premiered her seminal work DAUGHTERS OF THE DUST, that depicts the generational joys and sorrows of the Gullah Geechee people, at the Sundance Film Festival, where it was nominated for the Grand Jury Prize and won the top cinematography award. DAUGHTERS also marked the first time a film by an African American woman has ever received a theatrical release in the U.S. The film has gone on to serve as a cultural touchstone for Black identity, inspiring many filmmakers and performers.
Dash has since oscillated between directing commercials, television movies including the NAACP Image Award-winning, Emmy and DGA-nominated THE ROSA PARKS STORY and multiple episodes of Ava DuVernay's award-winning dramatic series QUEEN SUGAR. Next up, Dash has been tapped to direct the upcoming biopic on civil rights icon Angela Davis.
AFI spoke with Dash about her experiences as a young filmmaker of color, why DAUGHTERS OF THE DUST is still resonant to this day and how this powerful moment of reckoning with race in America is transformative both onscreen and off.
AFI: The first film I saw that you directed was ILLUSIONS about a young Black woman passing as a white Hollywood executive in the 1940s. Can you talk about your experience making the short film?
Julie: Interestingly enough, ILLUSIONS came out of AFI when I was a Screenwriting/Producing Fellow, and it was actually an assignment I had. It was the late '70s and it was a time of analogue, so you couldn't post-sync like I did in the film. For me, it was like speculative fiction in many ways.
When Jean Firstenberg took over as President of AFI, she was very open and warm and supportive. She supported the making of ILLUSIONS. I received an AFI grant to make it while I was at UCLA.
AFI: What inspired you to make DAUGHTERS OF THE DUST? Why do you think it still resonates with filmmakers today? And who inspired you when you were starting your career?
Julie: DAUGHTERS OF THE DUST was another project I came up with while I was at AFI. I started writing it there. Both ILLUSIONS and DAUGHTERS OF THE DUST were conceived when I was an AFI Conservatory Fellow, but I was not able to make a film while I was there because I was a Producing/Writing Fellow.
AFI: DAUGHTERS OF THE DUST has inspired so many emerging artists. Why do you think it still resonates so strongly today?
Julie: Perhaps because it was nonlinear and Afro-futuristic, which at the time people either loved or hated. And I think now everyone is used to seeing and understanding films that are non-traditional narratives. I was at AFI when Ingmar Bergman came and talked about filmmaking. And I was definitely inspired by him because I love foreign films. His films, like PERSONA, are very moody and not straight, linear narratives. DAUGHTERS was highly experimental at the time and was also infused with the films we were screening when I was at UCLA. We were watching experimental films, ethnographic films, African films, Latin American films, as well as the American masters.
Kino International, led by Don Krim, was our first distributor, and he actually recognized DAUGHTERS OF THE DUST as a "foreign film" because it was so deeply imbedded in the Gullah Geechee culture of the sea islands, which no one ever learns about in school. But they're there! So he saw it as a foreign film, and as a distributor of many foreign films, he picked it up.
You also have to understand within the context of the zeitgeist that DAUGHTERS OF THE DUST came out at the same time that Ernest Dickerson's JUICE and Matty Rich's STRAIGHT OUT OF BROOKLYN were released. I was at Sundance when they were giving STRAIGHT OUT OF BROOKLYN a standing ovation and people were looking at me with DAUGHTERS OF THE DUST and didn't know what to do with me! It's like, "How do you compete with Tupac, you know what I mean?" [laughs]
AFI: DAUGHTERS OF THE DUST was the first feature directed by an African American woman to be distributed theatrically. Looking back, how do you feel about the impact of that milestone?
Julie: It was by happenstance that it got distribution, but once it hit theaters it actually played for 32 consecutive weeks at the New York Village East Theater. It also did really well overseas – in Asia and in France. It resonated with the Black community, although it didn't resonate with a lot of Hollywood producers and distribution companies. But after it did so well, Hollywood companies started saying "Well, I don't understand it, but let's take a second look at it."
AFI: What originally made you want to apply to and attend the AFI Conservatory?
Julie: I was coming out of New York. I had just graduated with a filmmaking degree from City College in New York. I started making films in high school when I would go to the Studio Museum of Harlem's Cinematography Workshop. I was reading about people like Charles Burnett and Larry Clark, even though I had not seen their films at that point. So I knew that AFI was the place to go to make narrative films because I didn't have a clue – because I had only made documentaries before.
AFI: Were there skills or lessons that you learned at AFI that you continue to apply in your career today?
Julie: Absolutely. It was wonderful to be where there were small classes and the owner of Panavision actually came and taught a class at AFI with his new Panavision camera. I remember Nina Foch – who was a wonderful teacher and taught Directing the Actor.
AFI: You were an AFI intern on the set of ROOTS in 1977. Can you talk about your experience and what it was like to be a part of the production?
Julie: ROOTS started out in New Orleans and then I joined as an intern when they moved the company to LA. I learned a lot and at the end of the day it was very helpful for me because I made many friendships with people on the set. I met a young costumer called Theresa on ROOTS, and then years later when I was doing DIARY OF AN AFRICAN NUN and ILLUSIONS, I'd always go to the Western Costume Company to work with her. I learned a lot from being on set and watching how things were done.
AFI: Ava DuVernay has called you a "shapeshifter" in terms of your versatility and has said you were ahead of your time. And what was it like working on QUEEN SUGAR?
Julie: QUEEN SUGAR was a great experience because it was the first time I got to work with "the cool girls' crew." [laughs] They had a few men in production, but for the most part it was all women making up the directors, writers, sound, cinematography, lighting, costumes, everything. It was a very woman-centered production. It was cool and friendly and supportive, and I had a great time. I was able to do multiple episodes concurrently, so that was exciting.
Coming out of UCLA as a filmmaker, I didn't think of myself as just working in one genre, and that's something that Hollywood still tries to lock you into. They think of me as this earth mother trying to do something in the woods. I love sci-fi. I'm looking forward to doing a western, I'm looking forward to doing an encryption thriller I've written. Filmmakers like to tell stories. We're not locked into a specific genre. But people still see me as the makers of DAUGHTERS OF THE DUST, which is not bad at all, but I'm a storyteller. I've been pitching stories for 30 years since DAUGHTERS OF THE DUST. Even though DAUGHTERS was at Sundance in 1991 and then we got distribution the next year, we shot it in '89. From that time on, I've been attached to several feature films but have not been able to do another feature film.
AFI: Do you feel that television is creating more inroads for diversity?
Julie: It's easier to do a television movie because I've done four or five of them. But not a feature. And so people have a tendency to say, "Oh, she's only done one film." But I've done LOVE SONG, INCOGNITO, ROSA PARKS, FUNNY VALENTINES and SUBWAY STORIES: TALES FROM THE UNDERGROUND.
AFI:  You recently signed on to direct a biopic of civil rights icon Angela Davis. In this moment in time where we're reckoning with what we have not dealt with in this country's history, why do you think her story is an important one?
Julie: We've been in development on it with Lionsgate for about 18 months now. This moment has been wonderful to witness. It's amazing. The wheels of change are spinning. It's very encouraging. Unfortunately, what caused the wheels of change was horrible. In a way, this is like a repetition of what went on in Angela Davis' life and how her story was intertwined with police brutality, the militarization of the police and the oppression of the Black community. And history is repeating itself.
I sent her a link to the article in the newspaper from two weeks ago about a man in D.C. who sheltered protesters who were being boxed in by police and being beaten. So he opened his door. And the same exact thing happened to her. It's like a police tactic – to box people in and tell people they have 10 seconds to disperse and then people go crazy and they move in and crush them. This happened to her in L.A. and these elderly people started opening their doors to all these protestors. It's like, "my god, it's the same thing. It's the exact same thing."
AFI: Can you talk about your perspective as a filmmaker and the challenges you've faced along the way?
Julie: It's an interesting thing about the Black perspective, because if you have white producers who insist upon the Black perspective being their perspective, you still have quite a problem there. And that happens often. Yes, you can have a Black writer, you can have a Black director. But whoever has final cut, has final cut. And if they cut things out, you have a milquetoast, bland result that's based upon a myth and not reality. We haven't gotten past that. It's not an isolated, siloed event. It's systemic. It has nothing to do with politics, but everything to do with identity and history and the pulse of our community that just gets censored and erased.
I look at these modern dramas and I'm like "let me go back to Wakanda forever." Everybody loves these dramas like BLACK PANTHER and GET OUT because they have resonance. They're multilayered. They've got complex characters and they're told in a new, exciting and invigorating way. You still have your thriller. You still have everything you want that makes a film engaging. But you have these layers of truth that roll to the surface and that makes it a screaming hoot. And we need that, and we deserve that just like everyone else.
AFI: What advice has helped you through challenging moments in your career? Do you have any advice for young filmmakers?
Julie: You just have to be authentic and tell your own truth and use your voice. Every project is not going to be a landmark film. I've directed television commercials, I've directed car commercials to make money, so I could fund and work on my passion projects. Everything is not a passion project, but you should pursue what your heart tells you where you need to go. And oftentimes your instructor, advisor, lawyer or accountant is going to tell you, "no, don't go in that direction," but you need to know ahead of time what your response to that is going to be.
ILLUSIONS and DAUGHTERS OF THE DUST are both available to stream on Kanopy. QUEEN SUGAR is also available to watch on Hulu.