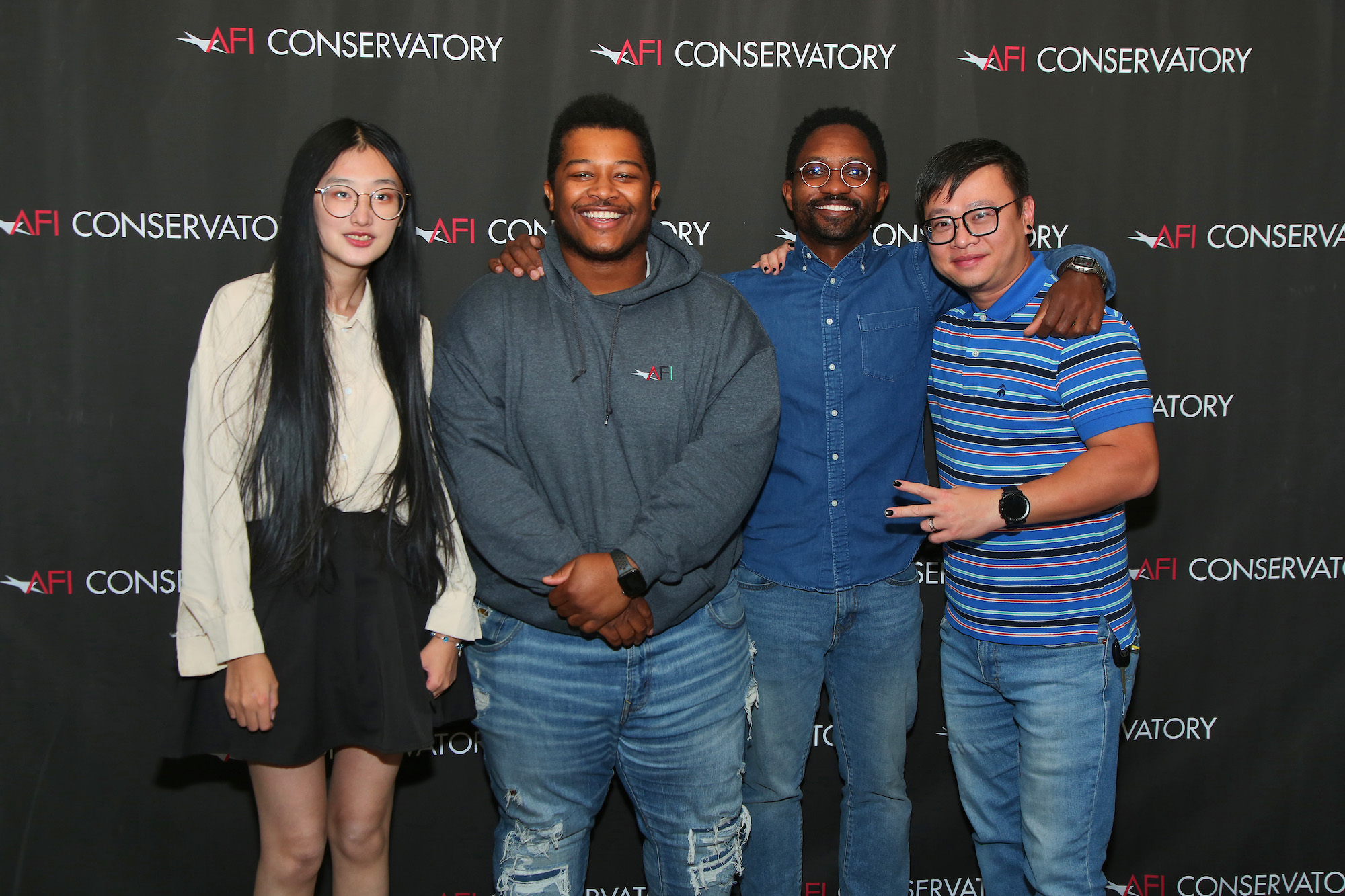 Catching up with Chair of the AFI Thesis Pitch Task Force James Costa
AFI recently held its inaugural Thesis Pitch event, spearheaded by Kerry Toolan, AFI's Interim Chief Advancement Officer, and James Costa, the Chair of the Task Force. Costa is a film producer whose credits include the award-winning WELCOME TO CHECHNYA, P.O.V.'s AND SHE COULD BE NEXT, CALL HER GANDA and the upcoming A DECENT HOME and HIDDEN LETTERS. He serves as the Co-President of the Board of Directors for the International Documentary Association and is a member of the National Council for AFI as well as the Producers Guild of America.
At the event, 10 AFI Conservatory filmmakers pitched the concepts behind their thesis films to donors, who evaluated and distributed funds to each team, raising a total of $95,000 for AFI Fellows to cover production costs. AFI spoke with Costa about the initiative's inception, the top prize-winning film and why it's important to invest in AFI Fellows and their thesis films.
AFI: How did you first become involved and what was it like to serve as the Chair of the Thesis Pitch task force in its inaugural year? 
James: Initially, Kerry [Toolan, Interim Head of Advancement] called me. Ultimately, the idea was we wanted AFI Fellows to spend their time creating art versus raising funds. We thought we'd assemble a group of donors and have AFI filmmaking teams pitch us their concepts for their thesis films. That way, they could focus on the creative process instead of the often-arduous task of finding investors.
We wanted to make this event really meaningful and impactful. I thought it would be an amazing opportunity for the Fellows whose thesis films are their industry calling card.
AFI: Why is it important to support AFI thesis films and AFI Fellows? 
James: Because look at the talent that comes out of AFI! There's so much creative talent there that we wanted to tap into. Recently, I was at lunch with documentary filmmakers in the field, and people think if you've got the money to make a film, then you are golden. But that's not necessarily the case. Raising funds consumes a lot of time and energy, and we really wanted to bring investors to AFI Fellows in order to allow them to focus on their narratives while also gaining invaluable experience in the pitching process.
AFI: What impressed you most about the up-and-coming filmmakers who were pitching their thesis films this year?
James: The passion. I really appreciated that everybody gave it their all. It wasn't competitive; it was supportive, and everybody championed one another. You didn't feel the competitiveness in the room. You really felt that everybody liked everybody else's ideas and were just super encouraging. That was our dream that it didn't turn into a contest. The emphasis was on collaboration and bringing everyone together to realize that making a film is a group effort.
AFI: Tell us more about the film that took home the top prize – GORDITX. What was it about the filmmakers' pitch and the narrative that stood out and really resonated with the donors? 
James: It was the energy that they brought to the project. You could see it as they were pitching. Their ideas seemed particularly well-developed and rehearsed. I felt that I could see that character becoming something. I could see it turning into a film. I could see it at a film festival. The other films were really incredible as well. And it was great to see so many of the AFI Faculty supporting the Fellows, and [AFI President and CEO] Bob Gazzale was watching the pitches and cheering them on too.
AFI: What was your ultimate takeaway from the event?
James: Our hope was to connect Fellows with investors and provide greater access to production funds for their thesis films, which I'm so proud we were able to do. I was really impressed by the dedication of AFI and the Fellows. Everybody just really wanted to make this happen. Now that we completed the pilot program successfully, I look forward to inviting even more key players in the industry to be involved next year and watching a whole new crop of Fellows share their pitches with us.